This rewarding program welcomes medical volunteers to Victoria Falls, where they gain valuable insight into the under-resourced public health system. 
Medical facilities in Zimbabwe are severely lacking with many patients often having to walk great distances to seek treatment.  Resources such as medical supplies and trained staff are often in short supply. Volunteers with medical experience provide much needed assistance in this environment and all volunteers gain incomparable experience and knowledge. 
The program is open to all those with an interest in the provision of quality healthcare; from pre-med and medical students through to qualified professionals. 
Medical professionals with at least 2 years experience are invited to register with the health board in order to actively use their skills.  Details are provided in the Additional Information section.
Goals of this Project:
Improve the future prospects of the people of Victoria Falls
Assist in the provision of essential medical care to the people of Victoria Falls
Enable shared learning between international volunteers and local medical professionals 
Provide much needed support to an under-resourced public hospital.
This program works in partnership with hospital and clinics in Victoria Falls, where the healthcare system is severely lacking in resources and staff.  Volunteers have the unique opportunity to assist in a primary healthcare clinic and a large public hospital. 
Volunteers begin their placement at the busy Community Clinic to learn the basics of primary healthcare in Zimbabwe before interning at the hospital where volunteers work in shifts to observe and shadow local medical professions and assist as their skills and experience allows.
Unqualified volunteers will primarily assist with administrative duties, basic patient routines and healthcare awareness initiatives within the local community. Community outreach programs focus on educating local people about HIV/Aids, Malaria and other common diseases as well as supporting the elderly and HIV affected communities as they manage their illnesses within home environs.  
Qualified and experienced medical professionals who choose to register (details in the Additional Information section) will be able to practice in their field alongside local staff.  
The impoverished nature of healthcare in Zimbabwe sees patients commonly presenting with advanced stages of illness. Volunteers not only support the provision of urgent care in these cases but further the provision of quality healthcare through invaluable shared learning experiences. 
Volunteers contribute in a number of ways on this program and can expect to undertake the following tasks:
Assist with day-to-day medical care, as appropriate to individual experience and training
Network with program staff and medical staff
Contribute on community awareness programs
Provide resources and support to improvised medical facilities.
Requirements
18yo+ / Qualification / Experience
This program offers an amazing opportunity for suitable applicants who are 18 years and over to work alongside qualified medical professionals and gain first-hand insight into the Zimbabwean healthcare system.  This program is open to those with experience and/or education in the field of medicine as well as med-school and pre-med students. Ideally, volunteers on this project will have at least a basic knowledge of the local language in order to communicate effectively though this is not a pre-requisite and English is widely spoken. Naturally, all applicants must also have a genuine willingness to help, show drive and initiative, and bring a positive 'can-do' attitude. If this sounds like you, we want you on the team!
Scrubs are required at the hospital.  Please bring your own if you have them or they can be hired on arrival for $30. 
Additionally, volunteers applying to join this program will be required to supply to following documentation:
Emergency contact
Passport
Police check
Resume
Victoria Falls is a town in the western portion of Zimbabwe, across the border from Livingstone, Zambia, and near Botswana. The town lies immediately next to the falls which is a UNESCO World Heritage Site and one of the most spectacular waterfalls in the world. Although the falls are the major attraction, this popular tourist destination offers both adventure seekers and sightseers plenty of opportunities for a longer stay. While in Victoria Falls you will have the opportunity to undertake many leisure activities ranging from white water rafting and bungee jumping to canoeing, fishing and boat cruises. Your program coordinator can assist you if you wish to book one of these activities and they often get a better price for volunteers.
This project is available year-round and programs start every SUNDAY. Volunteers can choose to participate for periods ranging from 1 week to 12 weeks. Longer stays can be arranged directly with the local team, but will be subject to availability and individual visa conditions.
Spaces on this project are limited and therefore subject to availability. Early booking is recommended.
For current available start dates please check the calendar on the right.
Arrival & Orientation
Breakfast / Dinner , Airport Pickup Included
Upon your arrival in Victoria Falls, you will be collected at the airport by a representative of the local project team and delivered to the volunteer house. Here you will receive an orientation to help you settle in, find out about your volunteering placement, the local surroundings and meet your fellow volunteers. A representative from the local team will fill you in on local and regional customs, traveling, rules and recommendations, and of course, what to expect from your volunteering experience. This is a great opportunity to get to know your hosts, meet your fellow volunteers, and ask any last questions you may have.
Program Arrival Day: SUNDAY
Program Departure Day: SATURDAY
Arrival/Departure Airport: Victoria Falls Airport, Victoria Falls, Zimbabwe (CODE: VFA)
Volunteers joining our team in Victoria Falls are accommodated in a spacious volunteer house located 4 kms from the city center.
The shared bedrooms have single beds and rooms are split by gender. 

The bathroom is equipped with a flush toilet and a bath. The lounge has a spacious lounge suite and entertainment in the form of TV with a wide range of international news and entertainment channels.  Wifi is available on site (limited use).
There is a lovely outside area where you can relax for a quiet drink. Our local partner resides on site, and a cook and cleaner are on site to cook your meals and take care of the house.
Linen in the form of blankets, sheets and pillows are provided.
On working days volunteers are provided two meals (breakfast and dinner) on a daily basis while at the volunteer house, while lunch will be provided at the partner office on weekdays. Lunch will be taken at the house on the weekend. If you're working over your lunch break you can take a packed lunch with you.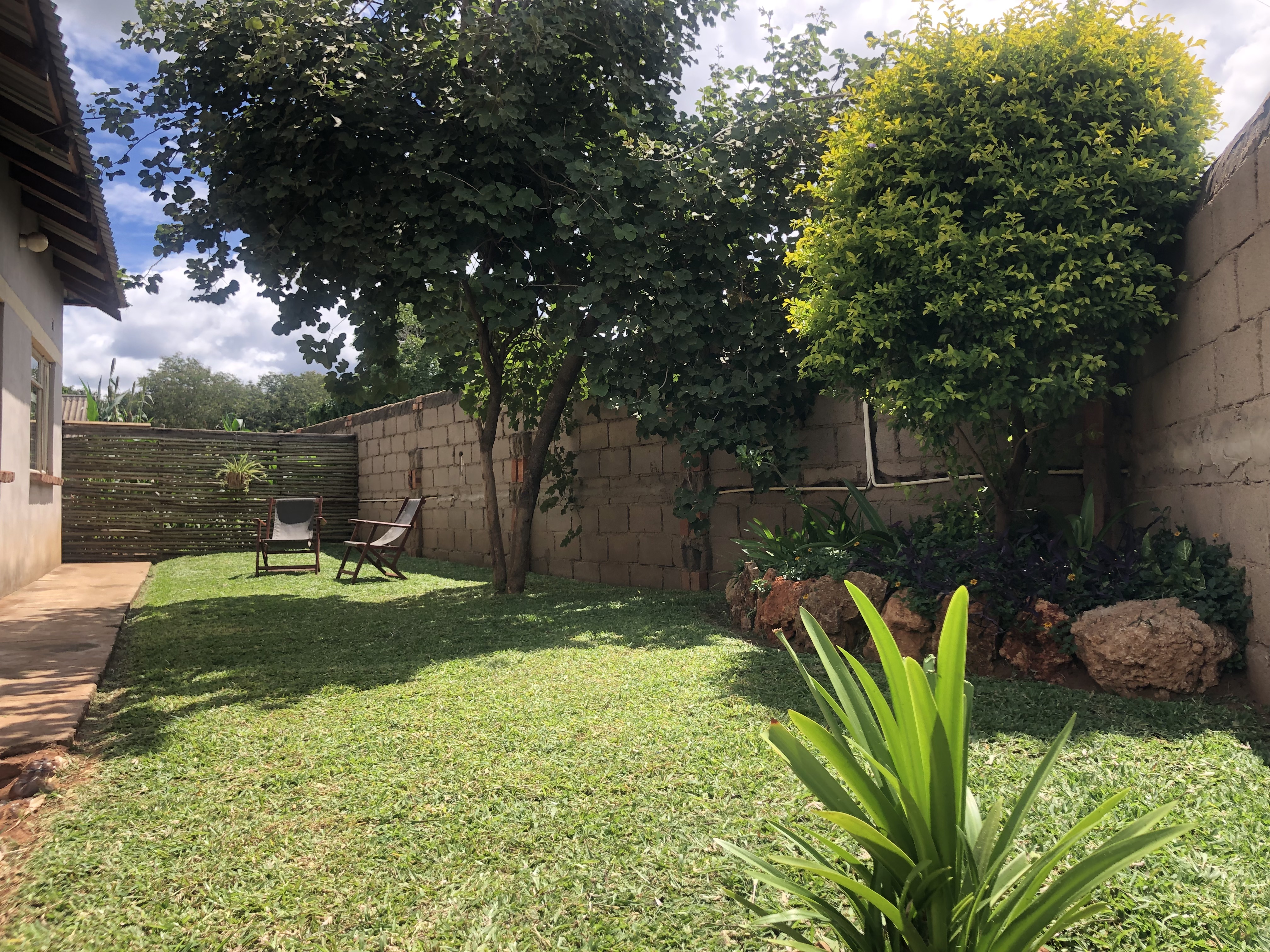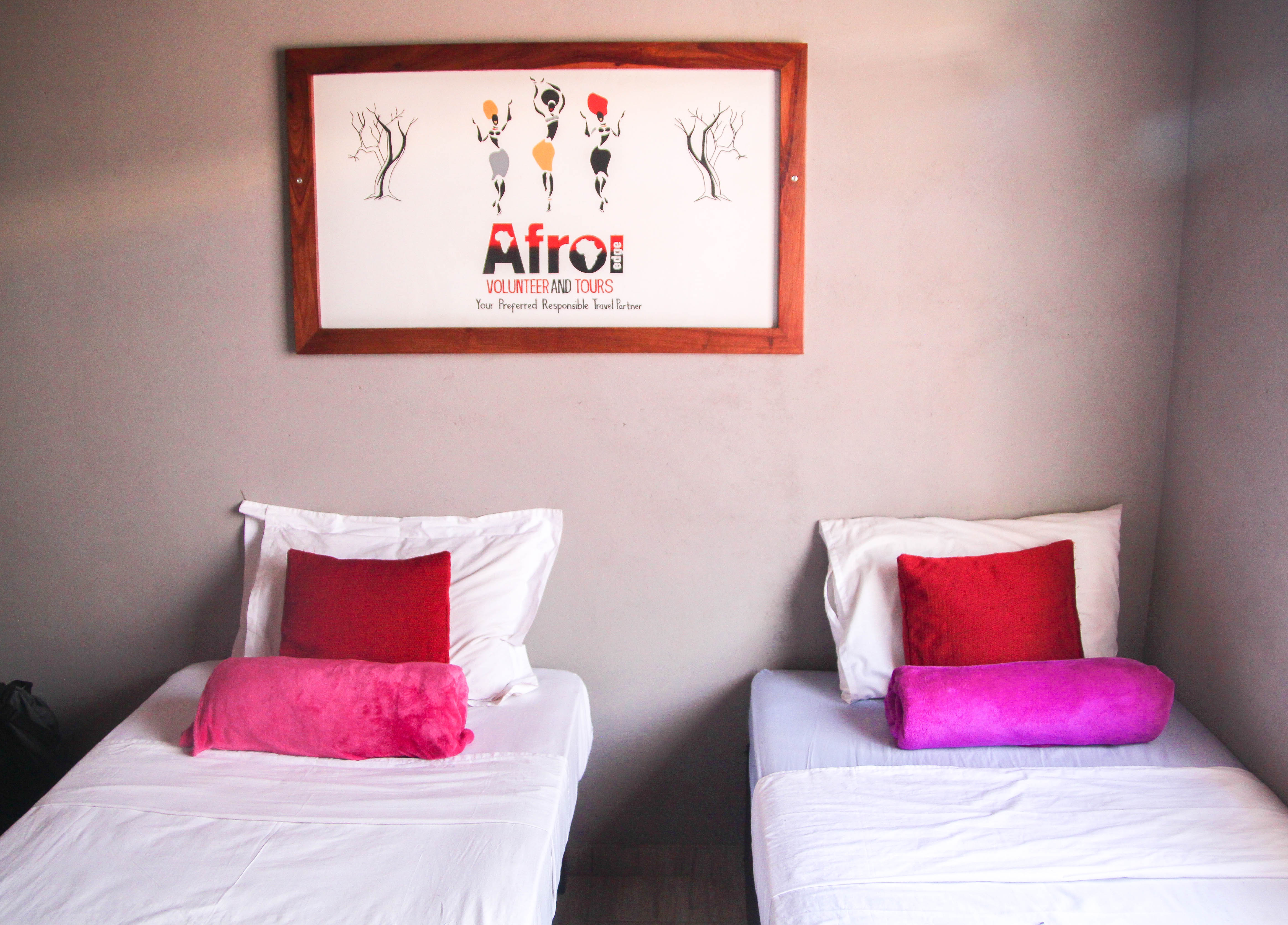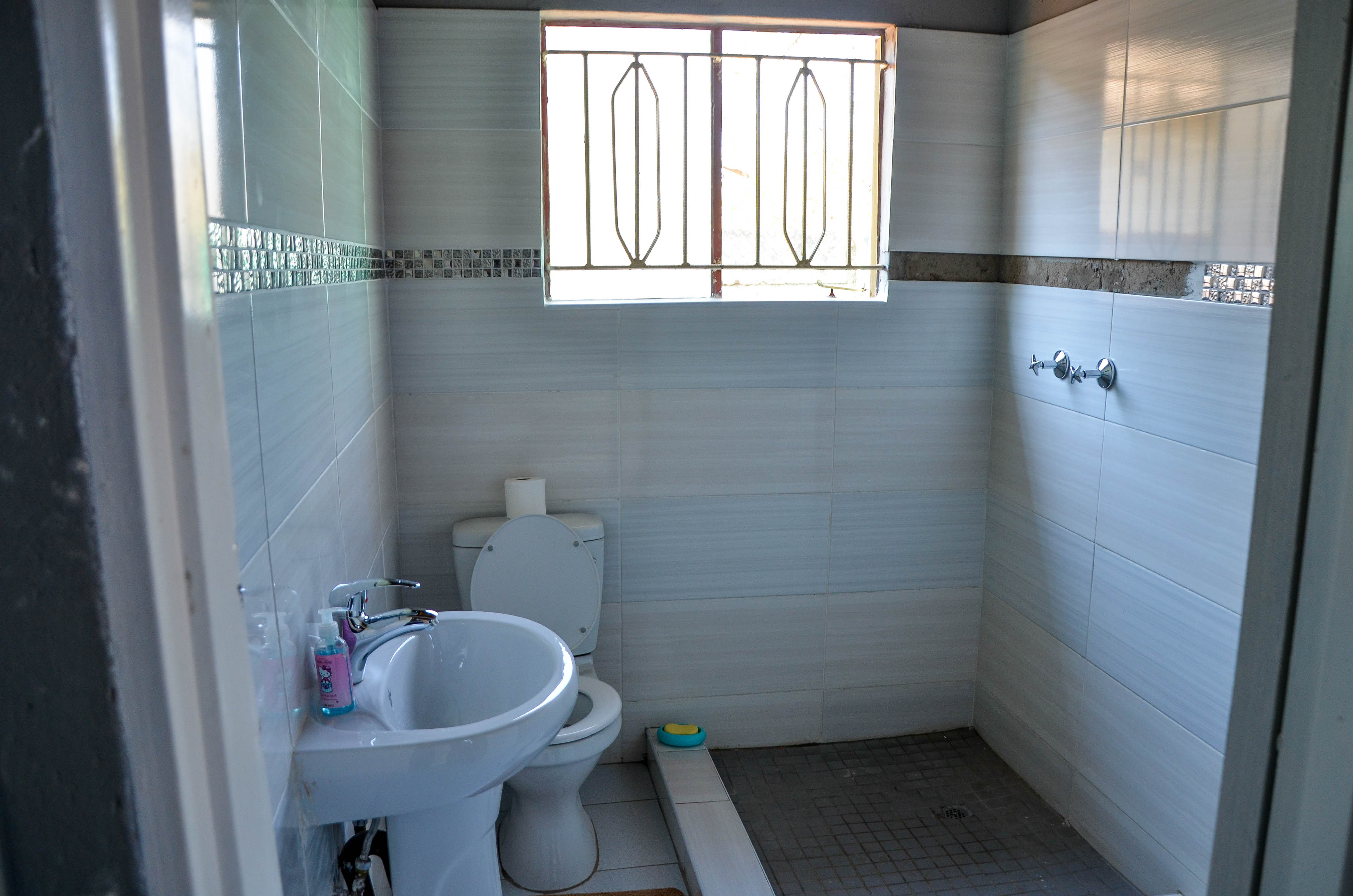 That's just
USD 46

per day* for:
*In addition to the program fees listed above a Registration Fee is payable to secure your place. The registration fee is USD 299 for those volunteering with Love Volunteers for the first time or USD 149 for any subsequent volunteer placements. The registration fee includes: lifetime LV Alumni Membership, fundraising support & advice, dedicated pre-departure support, certificate of completion (on request), and exclusive access to the LV Trip Planner.
Some things are not included in the program fees listed above, such as flights, visas, vaccinations, travel insurance, additional foods and snacks, spending money, local transport, in-country trips and excursions, return airport transfer (unless mentioned above).
Please note that prices are subject to change without notice. Please ensure you have read the Love Volunteers Terms and Conditions & Refund Policy.
Qualified Medical Professionals:
Qualified medical professionals with at least 2 years experience are invited to register with the Zimbabwean government in order to be actively involved in patient care accordingly to their skill set. Our local partner will make these arrangements if you are interested in this option.
The minimum stay is 2 weeks and the cost of registering with the Zimbabwean government is factored into the program fees below:
2 weeks US$1037
3 weeks US$1188
4 weeks US$1397
5 weeks US$1689
6 weeks US$1929
7 weeks US$2216
8 weeks US$2759
9 weeks US$2865
10 weeks US$3140
11 weeks US$3415
12 weeks US$3713