Education Support Program
This essential program delivers early childhood and primary education to desperately disadvantaged children in Zimbabwe. Love Volunteers works with a couple of schools located in close proximity to the volunteer accommodation. These schools range in size from 60 - 300 students aged between 3 and 12 years. Volunteers will work across the age groups and with local staff to teach core subjects, particularly Maths and English, and also Sports and Music. Teaching experience, whilst appreciated, is not essential. Support provided by volunteers is gratefully appreciated by teachers and students alike.
Goals of this Project:
Provide essential teaching support 
Improve the future prospects of the children of Zimbabwe 
To create a better understanding of the African culture and value system
Volunteers on this wonderful teaching program will play an integral role in the goal of raising the educational bar for children in the Victoria Falls region of Zimbabwe. Not only will volunteers help to teach core subjects, essential to the children's education and future success but will also help to enlighten the children about the wider world and their future prospects. A diverse range of cultures and languages are represented at these schools and this has highlighted issues of division and harmful practices. Volunteers, therefore, will need to be flexible and open minded, teaching equality and the benefits of working together as well as core subjects, physical wellbeing and assisting both in and out of the classrooms with homework, lesson planning and administration, arranging games and activities for the children and assisting with meal times. 
Volunteers will contribute in a number of ways on this program and can expect to undertake the following tasks:
Teach children in a variety of subjects
Arrange games, sporting, music and art related activities 
Work with students on projects and activities
Assist with the running of the school 
Love Volunteers welcomes all those 18 years and over who wish to help create a brighter future for children through the power of education. This project best suits those with experience and/or qualifications in the field of childhood development and education, though volunteers who simply wish to explore an interest in this field are also welcomed as there are many ways you can assist in the school environment. Whist not mandatory, completing a TEFL course prior to joining this project would prove to be highly beneficial. Ideally, volunteers on this project will have at least a basic knowledge of the local language in order to communicate effectively with staff and students, though this is not a pre-requisite. Importantly, all applicants must first and foremost have a genuine willingness to help, show drive and initiative, and bring a positive 'can-do' attitude. If this sounds like you, we want you on the team!
Additionally, volunteers applying to join this program will be required to supply to following documentation:
Emergency contact
Police check
Resume
Victoria Falls is a town in the western portion of Zimbabwe, across the border from Livingstone, Zambia, and near Botswana. The town lies immediately next to the falls which is a UNESCO World Heritage Site and one of the most spectacular waterfalls in the world. Although the falls are the major attraction, this popular tourist destination offers both adventure seekers and sightseers plenty of opportunities for a longer stay. While in Victoria Falls you will have the opportunity to undertake many leisure activities ranging from white water rafting and bungee jumping to canoeing, fishing and boat cruises. Your program coordinator can assist you if you wish to book one of these activities and they often get a better price for volunteers.
This project is available year-round and programs start every SUNDAY. Volunteers can choose to participate for periods ranging from 1 week to 12 weeks. Longer stays can be arranged directly with the local team, but will be subject to availability and individual visa conditions.
Spaces on this project are limited and therefore subject to availability. Early booking is recommended.
For current available start dates please check the calendar on the right.
Upon your arrival in Victoria Falls, you will be collected at the airport by a representative of the local project team and delivered to your host family accommodation. Here you will receive an orientation to help you settle in, find out about your volunteering placement, the local surroundings and meet your fellow volunteers. A representative from the local team will fill you in on local and regional customs, traveling, rules and recommendations, and of course, what to expect from your volunteering experience. This is a great opportunity to get to know your hosts, meet your fellow volunteers, and ask any last questions you may have.
Program Arrival Day: SUNDAY
Program Departure Day: SATURDAY
Arrival/Departure Airport: Victoria Falls Airport, Victoria Falls, Zimbabwe (CODE: VFA)
Accommodation & Meals
Volunteer House / Meals Included
Volunteers joining our team in Victoria Falls are accommodated in a spacious volunteer house located 4 kms from the city center.
The shared bedrooms have single beds and rooms are split by gender. 
The bathroom is equipped with a flush toilet and a bath.
The lounge has a spacious lounge suite and entertainment in the form of TV with a wide range of international news and entertainment channels.  Wifi is available on site (limited use).
There is a lovely outside area where you can relax for a quiet drink.
Our local partner resides on site, and a cook and cleaner are on site to cook your meals and take care of the house.
Linen in the form of blankets, sheets and pillows are provided.
On working days, volunteers are provided two meals (breakfast and dinner) on a daily basis while at the volunteer house, while lunch will be provided at the partner office on weekdays. Lunch will be taken at the house on the weekend. If you're working over your lunch break you can take a packed lunch with you.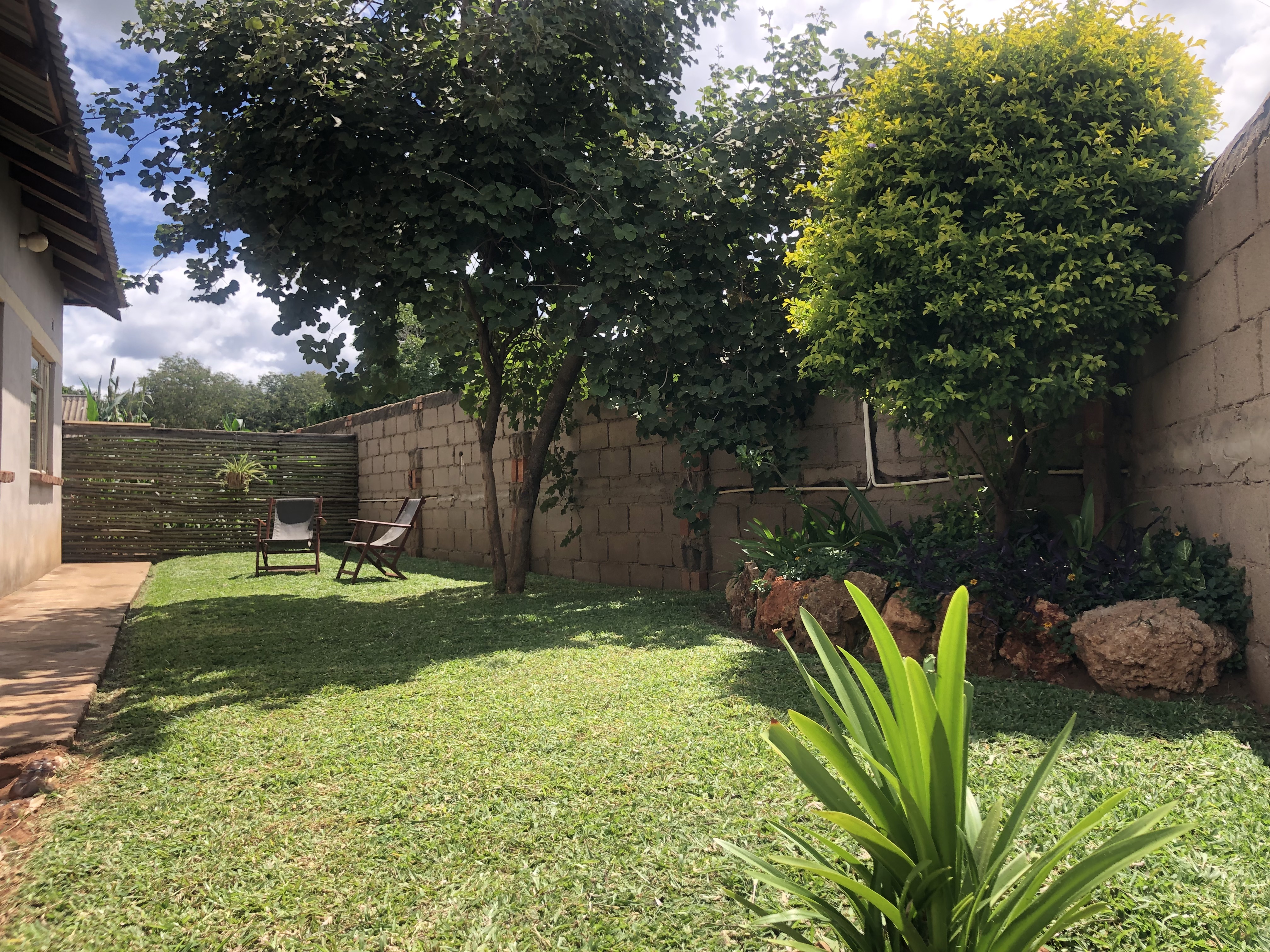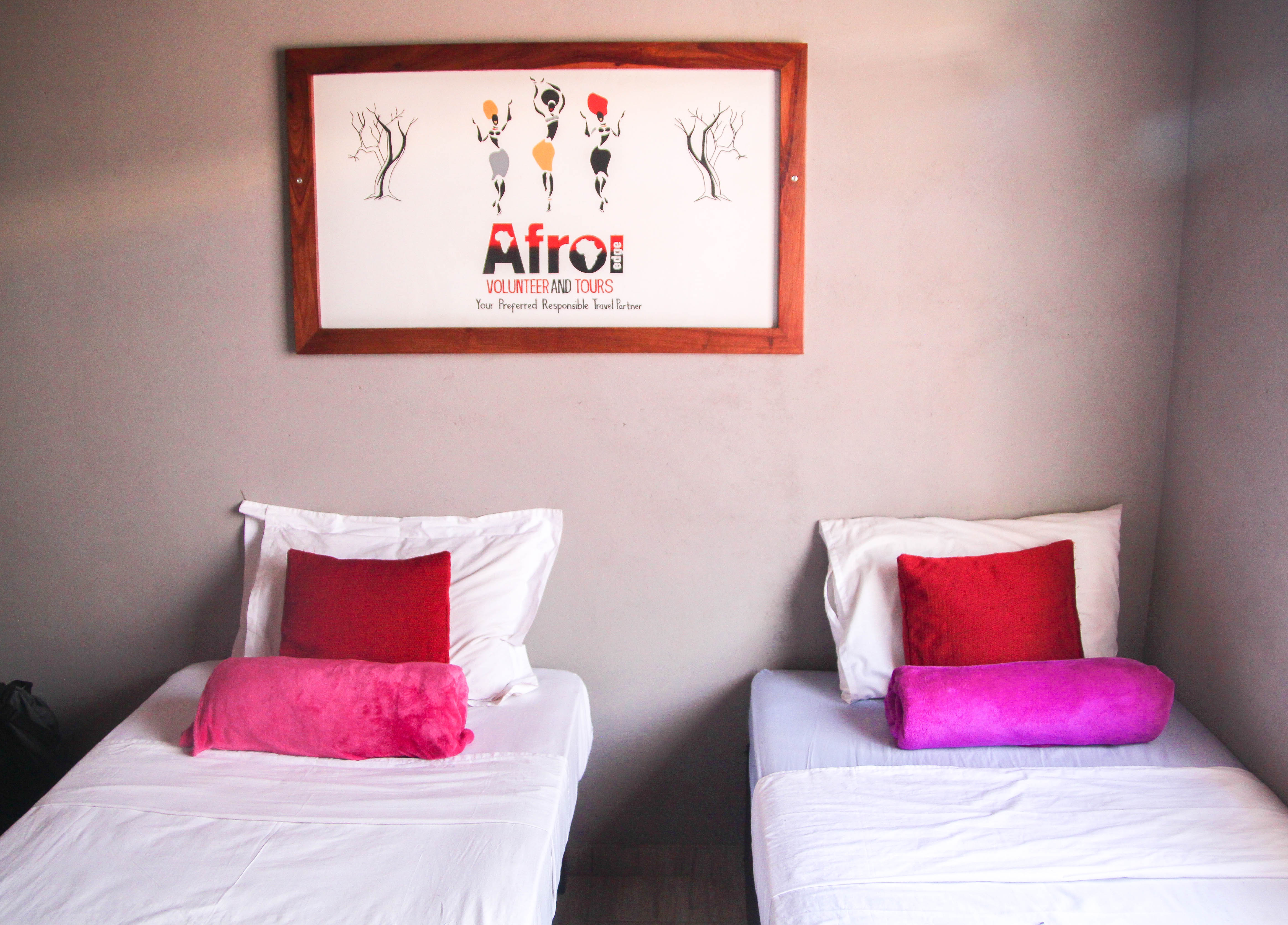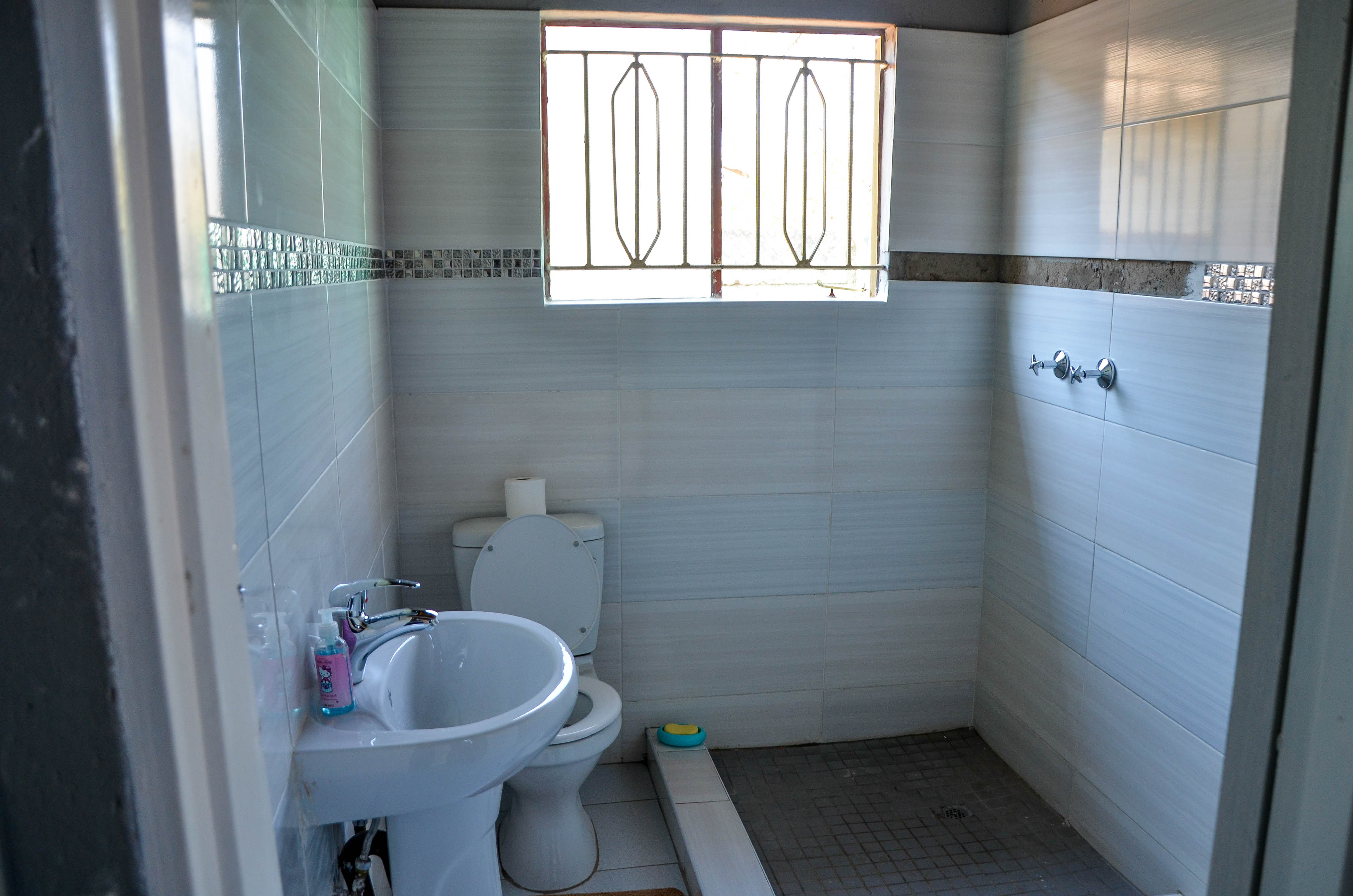 That's just
USD 63

per day* for:
*In addition to the program fees listed above a Registration Fee is payable to secure your place. The registration fee is USD 299 for those volunteering with Love Volunteers for the first time or USD 149 for any subsequent volunteer placements. The registration fee includes: lifetime LV Alumni Membership, fundraising support & advice, dedicated pre-departure support, certificate of completion (on request), and exclusive access to the LV Trip Planner.
Some things are not included in the program fees listed above, such as flights, visas, vaccinations, travel insurance, additional foods and snacks, spending money, local transport, in-country trips and excursions, return airport transfer (unless mentioned above).
Please note that prices are subject to change without notice. Please ensure you have read the Love Volunteers Terms and Conditions & Refund Policy.