English Volunteer Program
The aim of this fantastic teaching program in Vietnam is to provide an English language speaking environment for disadvantaged youth in order to develop their English communicative skills. Many of the students have moved to Ho Chi Minh City from the provinces and in these cases their parents may have unstable work and incomes. This instability means many of the children are behind in their schooling and desperately need extra help. The teaching programs are based in either a Vietnamese school, community center, shelter for children living on the street, or center for vocational training. The program caters to pupils of both primary and secondary school age so it is important that volunteers are willing to work with a wide age range. The volunteer's role is to support the provision of English in institutions where under-staffing and skills shortages are an issue. Teaching qualifications and experience are welcome, but are not a requirement. It is important that volunteers have great time management skills, show confidence in a classroom setting, are able to use their initiative and come up with creative lesson plans. As is common in many of the world's poorer communities, an ability to speak English unlocks a new world of possibilities – in education and in job opportunities, as well as opening themselves up to learning more about the world.
Goals of this Project:
Provide free English language classes to disadvantaged Vietnamese children and youth
Improve the future prospects of some of Vietnam's  most impoverished children, and help them to break the poverty cycle
Expose non-English speakers to native English speakers in order to improve pronunciation and conversational skills
Enable inter-cultural exchange which benefits both residents and international volunteers alike.
Volunteers play an integral role in achieving the goals of this project. They contribute to developing the children's English vocabulary and building on their writing and speaking skills. The local teachers are very thankful for the support from volunteers who can assist with classroom management, educational activities and games. There will also be some time set aside for volunteers to create their own lesson plans and manage classes with the assistance of a Vietnamese volunteer who can provide translations. For those planning their own lessons, learning material will be provided and the local teachers will be available to provide advice and support. Volunteers will find that teaching English is an extremely important and rewarding role to play in this developing nation. The students will gain so much from being taught English from native speakers and will take these skills to advance their lives for the better.
Volunteers on this project provide a valid and effective means of English language tuition. They will contribute in a number of ways and can expect to undertake the following tasks:
Teach English to children and youth in schools, vocational training courses and community centers
Create lessons and design games to teach English, especially for the younger children
Network with local residents and local project staff
Love Volunteers welcomes all those 18 years and over who wish to help create a brighter future for children through the power of education. This project best suits those with experience and/or qualifications in the field of childhood development and education, though volunteers who simply wish to explore an interest in this field are also welcomed as there are many ways you can assist in the classroom. Whist not mandatory, completing a TEFL course prior to joining this project would prove to be highly beneficial. Ideally, volunteers on this project will have at least a basic knowledge of the local language in order to communicate effectively with staff and students, though this is not a pre-requisite. Importantly, all applicants must first and foremost have a genuine willingness to help, show drive and initiative, and bring a positive 'can-do' attitude. If this sounds like you, we want you on the team!
Additionally, volunteers applying to join this program will be required to supply to following documentation:
Emergency contact
Police check
Resume
Project Location
Vietnam, Ho Chi Minh City
Volunteers on this important program are fortunate enough to be based in vibrant Ho Chi Minh City. 
Having risen from the ashes of a turbulent past this former French colony, still known colloquially as Sai Gon, is storming into the future with panache. Visitors will be swept up in the excitement and awed by the evident extremes: modern vs traditional, past vs future and luxury vs simplicity. Ho Chi Minh has so much to offer the international traveller. 
This project is available year-round and programs start on MONDAY. Volunteers can choose to participate for periods ranging from 2 weeks to 6 weeks. Longer stays can be arranged directly with the local team, but will be subject to availability and individual visa conditions.
Spaces on this project are limited and therefore subject to availability. Early booking is recommended.
For current available start dates please check the calendar on the right.
Arrival & Orientation
Breakfast / Lunch / Dinner , Airport Pickup Included
Volunteers are met on arrival into Ho Chi Minh and taken to the accommodation to settle in. An orientation session is held on Tuesday to introduce volunteers to the programs and their new environment. The session will cover safety, transportation, basic culture and history and is a chance to get to know other volunteers and the local team and ask any questions you may have. 
Arrival Day: MONDAY, ANYTIME AFTER 10AM
Departure Day: SUNDAY 8PM TO MONDAY 10AM.
Arrival Airport: Tan Son Nhat International Airport, Ho Chi Minh, Vietnam (Code: SGN)
Airport transfer is also available on departure, from 8pm Monday to 10am Tuesday. 
For arrivals and departures outside these times a US$16 fee will apply.
Accommodation & Meals
Host Family / Meals Included
Volunteers in Ho Chi Minh are accommodated with one of our friendly host families. All families have been carefully vetted by the local team and offer the unique opportunity to be immersed in the Vietnamese culture and way of life.   
All host family homes are clean and comfortable by local standards and include basic amenities such as private bathrooms with hot showers, western toilets, laundry facilities and fans for the summer months. Wi-Fi is also available free of charge. All families have experience hosting international volunteers. Depending on the time of year it may be necessary to share a room with other volunteers of the same gender.
Bed linen is provided so volunteers need only bring personal toiletries and towels.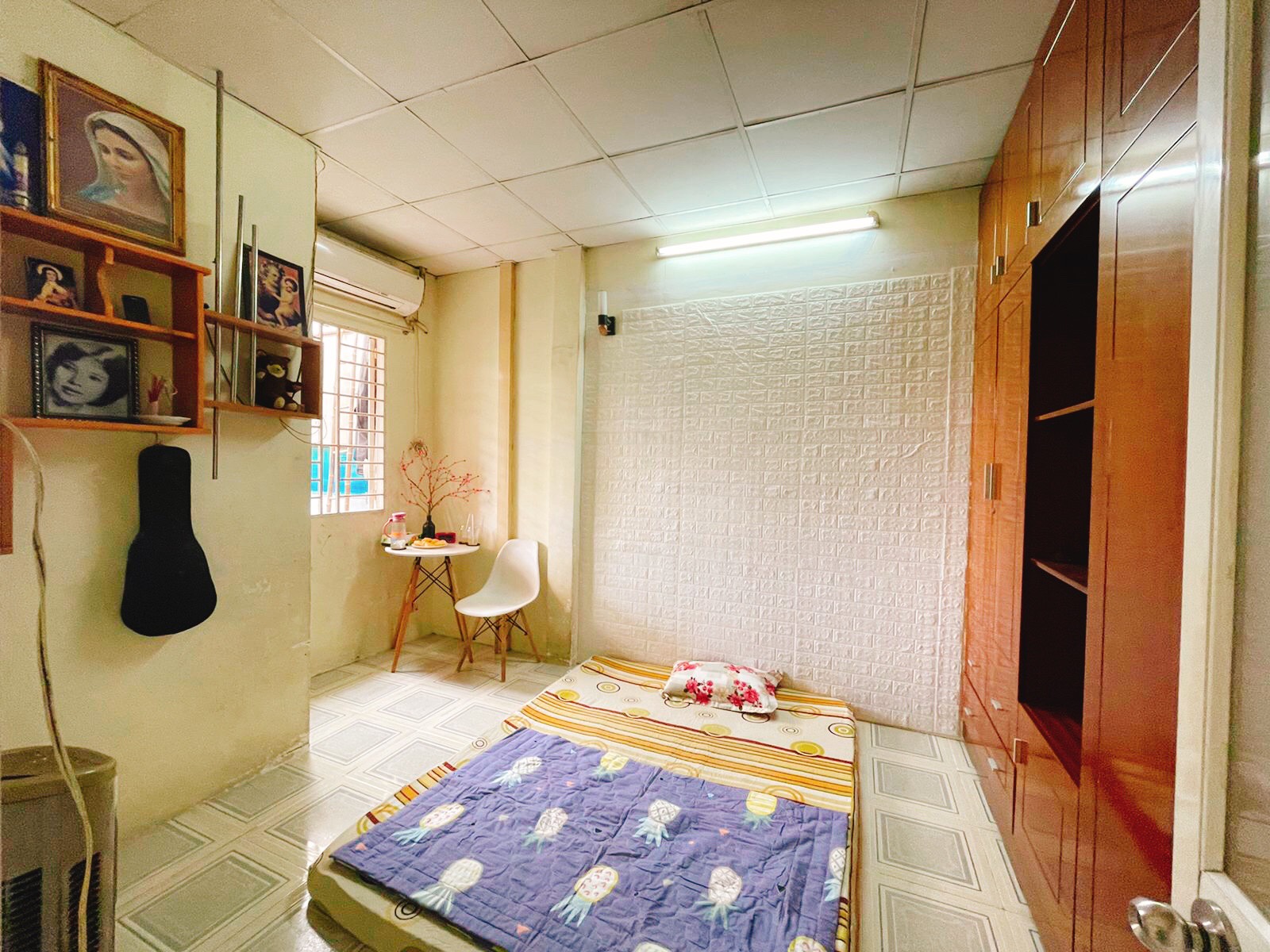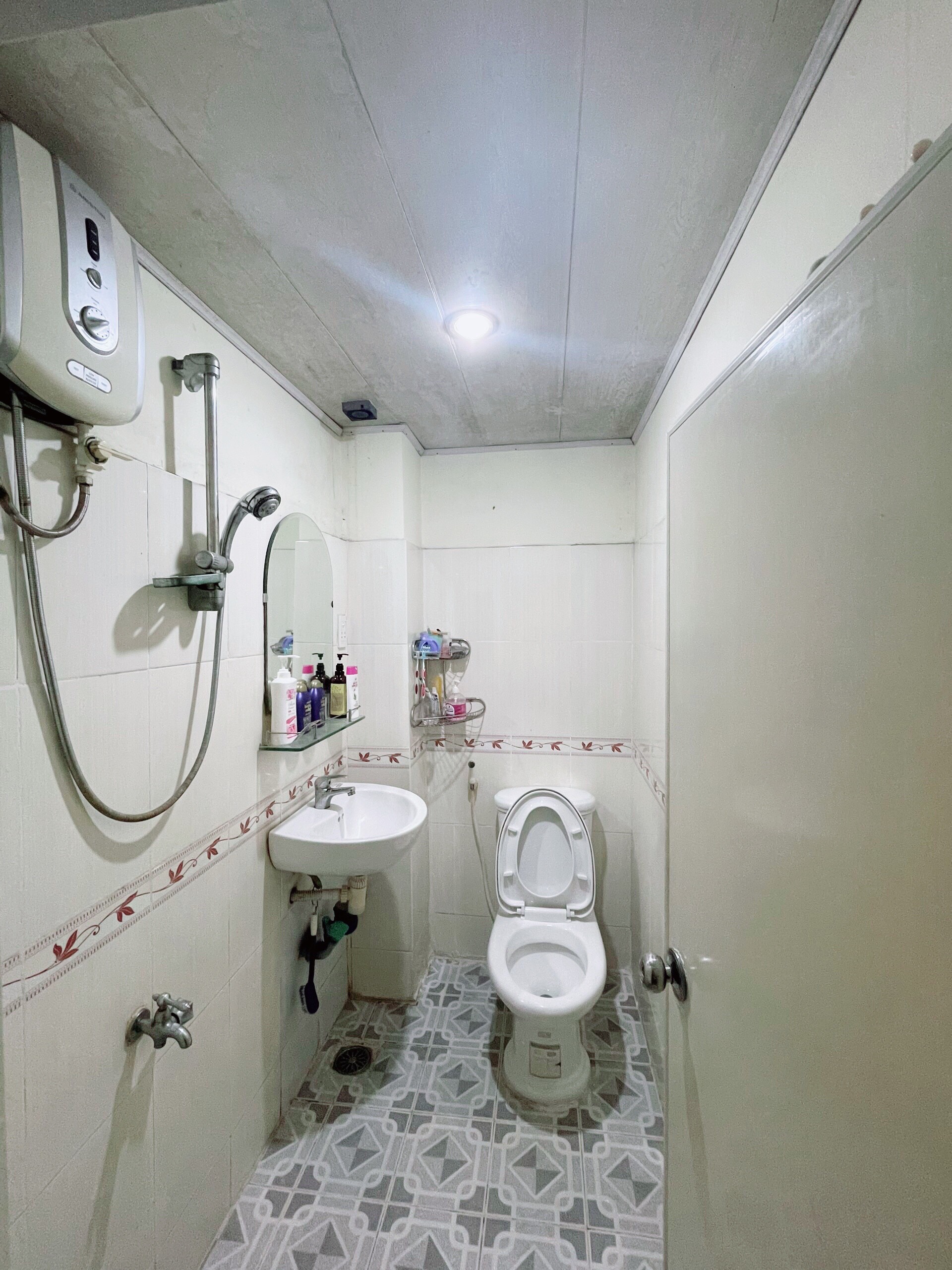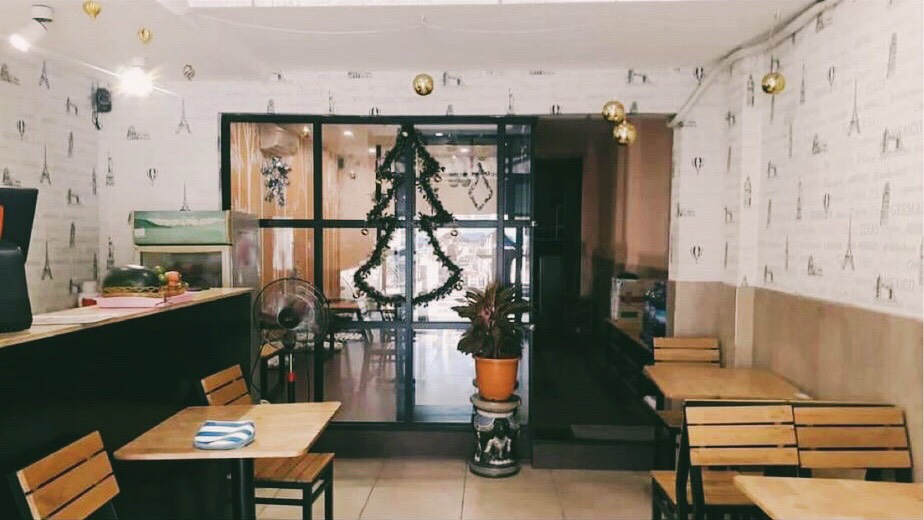 Host families will provide breakfast, lunch and dinner daily thought the placement. Volunteers are also welcome to explore the city and eat out at the many local restaurants and cafes serving traditional and international fare. Please note that all meals provided in the volunteer house are included in the program fees. When eating out it is the volunteer's responsibility to cover the costs. 
Vietnamese food focuses on fresh local ingredients, particularly fruit, vegetables and herbs. The famous noodle broth (pho) is a must try and sticky rice is another staple. 
For volunteers, staying with a host family in Ho Chi Minh means they gain something that tourists miss out on: a 'live' authentic glimpse into family life and the character of the people. By having the opportunity to stay with a host family and by working right alongside the local population volunteers can really experience all that Vietnam has to offer!
Arriving early or wanting to stay on?  Additional night's are US$21 per person per night. 
Prefer to arrange your own accommodation? The program fees are adjusted accordingly as shown below.  No meals are included. Airport transfers and transport to and from the placement are included. Binh Thanh District and Thu Duc District recommended.
2 weeks $560
3 weeks $670
4 weeks $780
Each additional week $110
That's just
USD 51

per day* for:
*In addition to the program fees listed above a Registration Fee is payable to secure your place. The registration fee is USD 299 for those volunteering with Love Volunteers for the first time or USD 149 for any subsequent volunteer placements. The registration fee includes: lifetime LV Alumni Membership, fundraising support & advice, dedicated pre-departure support, certificate of completion (on request), and exclusive access to the LV Trip Planner.
Some things are not included in the program fees listed above, such as flights, visas, vaccinations, travel insurance, additional foods and snacks, spending money, local transport, in-country trips and excursions, return airport transfer (unless mentioned above).
Please note that prices are subject to change without notice. Please ensure you have read the Love Volunteers Terms and Conditions & Refund Policy.
During your time in Ho Chi Minh why spend your weekends exploring this amazing location!  Our local partner can assist with arranging weekend excursions to some of this area's most beautiful attractions. Just chat to them when you arrive and they'll arrange everything for you.  Easy!
HO CHI MINH CITY – MUI NE
Day 1: After breakfast start your day with a 4 hour drive to Mui Ne by comfortable minivan. Enroute enjoy lunch at local restaurant and visit the Ta Cu tourist area. Take an excursion up Ta Cu Mountain, either by guided hike or cable car.  When you reach Linh Son Truong Tho Pagoda, aka Upper Pagoda admire the 160-foot-long (49-meter) reclining Buddha statue — the largest in Southeast Asia — said to be entering the final state of nirvana.Leaving this scenic spot with its coastal views, you'll arrive in the resort town of Mui Ne and check in to your hotel.After dinner enjoy the rest of your evening at your leisure, perhaps strolling along the beach.
Day 2: Awaken early to enjoy the beautiful sunrise over the Mui Ne Red Sand Dunes followed by breakfast. After a visit to the Fairy Stream and a fishing village use the rest of the morning to relax on the beach or take in some water sports at your leisure (own expense). Enjoy Vietnamese cuisine for lunch at a local restaurant before heading back to Ho Chi Minh City and concluding your tour with drop-off at your accommodation.
US$306
HO CHI MINH CITY – MACKONG DELTA
Day 1: After breakfast set off by air-conditioned minivan for a two and half hours drive to the city of My Tho, gateway to the Mekong Delta. Take in the scenic countryside as you travel and learn about the region from your expert guide. Upon arrival in My Tho board a small private boat for a cruise along the Mekong River. Stop at a fish farm to gain insight into one of the region's cottage industries before continuing to another island for a guided stroll around lush gardens with a variety of tropical fruits to taste. Then visit a coconut-candy factory and nearby villages to learn more about local industries and daily life. Later on see a bee farm then transfer to smaller rowboats to travel on the shallow canals of the delta. Stop for lunch at a restaurant where your guide explains the regional cuisine and helps you select specialty dishes. After a tasty meal hop back in your boat and navigate narrow creeks to pass Phoenix Islet, a beautiful spot known for fish farming. In the afternoon you check into your accommodation and explore the beautiful city on your own.
Day 2: Wake up early and enjoy an authentic local breakfast before hopping on a bicycle to visit the village market with your guide. Browse stalls filled with fresh produce and other foods as morning shoppers bustle about. Then head back to your host's home for a fun lesson on Vietnamese cuisine as you help prepare lunch. Savor the meal and talk with the family before you return to Ho Chi Minh City.
US$306