This wonderful project was created with the goal of helping to improve the education of some of the poorest children in the world. Located close to one of Kathmandu's largest slum areas, near Bhaktapur, this volunteer program is based in an under resourced school that provides free education, text books, uniforms and shoes to more than 150 children who live in poverty and whose parents would otherwise not have been able to provide their children with an education. Volunteers work alongside local teachers to assist in teaching vital subjects that include English, mathematics, science, history, geography. Volunteer teachers have a huge impact on the student's English language skills.  An ability to speak English is hugely beneficial to youth, allowing them to pursue further education opportunities and to seek employment where English is an advantage, such as the tourism sector, which is a major market for Nepal. Volunteer teachers help many low income children learn a tool that is vital to their future success. Volunteering on this project will truly make a difference to the lives of children facing a bleak future. 
Goals of this Project:
Provide free lessons to children and youth and help them improve their English language skills
Expose non-English speakers to native English speakers in order to improve pronunciation and conversational skills
Improve the future prospects of some of Nepal's most impoverished people, and help them to break the poverty cycle
Expose volunteers and children to different people and cultures
Through the help of international volunteers, some of the most marginalised children in poverty-stricken Nepal now have hope for a brighter future. Volunteers play an essential role in this school and in its student's future success.  Without volunteers to offer their skills and time, there would simply not be enough teachers for these wonderful students. Volunteers in Nepal will not just teach academic subjects but also organize creative activities, such as art, dance and music, as well as lend their experience and enthusiasm to extra-curricular activities like sports games. Due to overwhelming demand for the opportunity to gain an education, classes have high numbers of students and classrooms, often crammed into any available space, generally lack adequate resources so the input of international volunteers is vital to keeping the school operational.  Volunteers gain wonderful teaching and life experience on this fantastic program, traveling to one of the most amazing places on earth.
Volunteers will contribute in a number of ways and can expect to undertake the following tasks:
Helping the teacher with the planned classroom activities, following the standard Nepalese curriculum
Teaching basic subject matter to the children, including English lessons
Playing games and reading to the children in English
Teaching children good hygiene and life skills
Helping the children complete projects
Love Volunteers welcomes all those 18 years and over who wish to help create a brighter future for children through the power of education. This project best suits those with experience and/or qualifications in the field of childhood development and education, though volunteers who simply wish to explore an interest in this field are also welcomed as there are many ways you can assist in the classroom. Whist not mandatory, completing a TEFL course prior to joining this project would prove to be highly beneficial. Ideally, volunteers on this project will have at least a basic knowledge of the local language in order to communicate effectively with staff and students, though this is not a pre-requisite. Importantly, all applicants must first and foremost have a genuine willingness to help, show drive and initiative, and bring a positive 'can-do' attitude. If this sounds like you, we want you on the team!
Additionally, volunteers applying to join this program will be required to supply to following documentation:
Emergency contact
Police check
Resume
Volunteers on this program have the opportunity to experience Nepal's vibrant capital city. Kathmandu is described as the "Land of Gods" and home to the "largest congregations of magnificent historical monuments and shrines ever built".  
The city is a juxtaposition of urban sensory overload (traffic, people, sounds, smells) and serene temples. With so much to see and do in the city itself and located on the foothills of the Himilayas this is an exciting destination for the international traveler.
This project is available year-round and programs start every SATURDAY. Volunteers can choose to participate for periods ranging from 1 week to 12 weeks. Longer stays can be arranged directly with the local team, but will be subject to availability and individual visa conditions.
Spaces on this project are limited and therefore subject to availability. Early booking is recommended.
For current available start dates please check the calendar on the right.
Upon your arrival in Kathmandu you will be collected at the airport and delivered to your accommodation. Here you will receive an orientation to help you settle in, find out about your volunteering placement, the local surroundings and meet your fellow volunteers. A representative from the local team will fill you in on local and regional customs, traveling, rules and recommendations, and of course, what to expect from your volunteering experience. This is a great opportunity to get to know your hosts and ask any last questions you may have.
Program Arrival Day: SATURDAY
Program Departure Day: SATURDAY
Arrival/Departure Airport: Tribhuvan International Airport, Kathmandu, Nepal (Code:  KTM)
Accommodation & Meals
Guest House / Meals Included
Volunteers on this rewarding placement are accommodated in a Guest House in the popular Bhaktapur district of Kathmandu. Rooms are dormitory style and may be shared depending on the number of volunteers.
Living conditions in Nepal are far from luxurious and part of the experience of volunteering in this location is getting back to basics! The Guest House is, however, clean and comfortable, with western style bathroom facilities, electricity and running water.  Power outages are common and heating and air-conditioning are not standard in Nepal.  
Bedsheets and a pillow are provided so volunteers need only take a personal toiletries and a sleeping bag in the cooler months. Mosquito nets are readily and cheaply available locally and the local team will assist with purchasing one should it be required. When volunteering during Nepal's winter months (particularly December, January and February) warm clothes and a heavy sleeping bag are recommended.  
Internet coverage is available at the Guest House and school but can be unreliable and it is recommended that volunteers purchase a local SIM card and data package on arrival in order to stay in touch with friends and family. The local team will assist with this.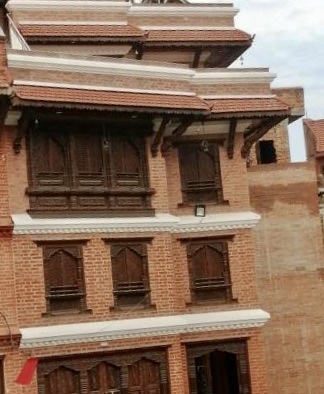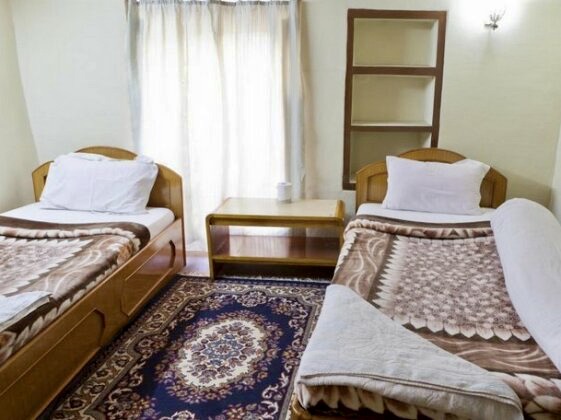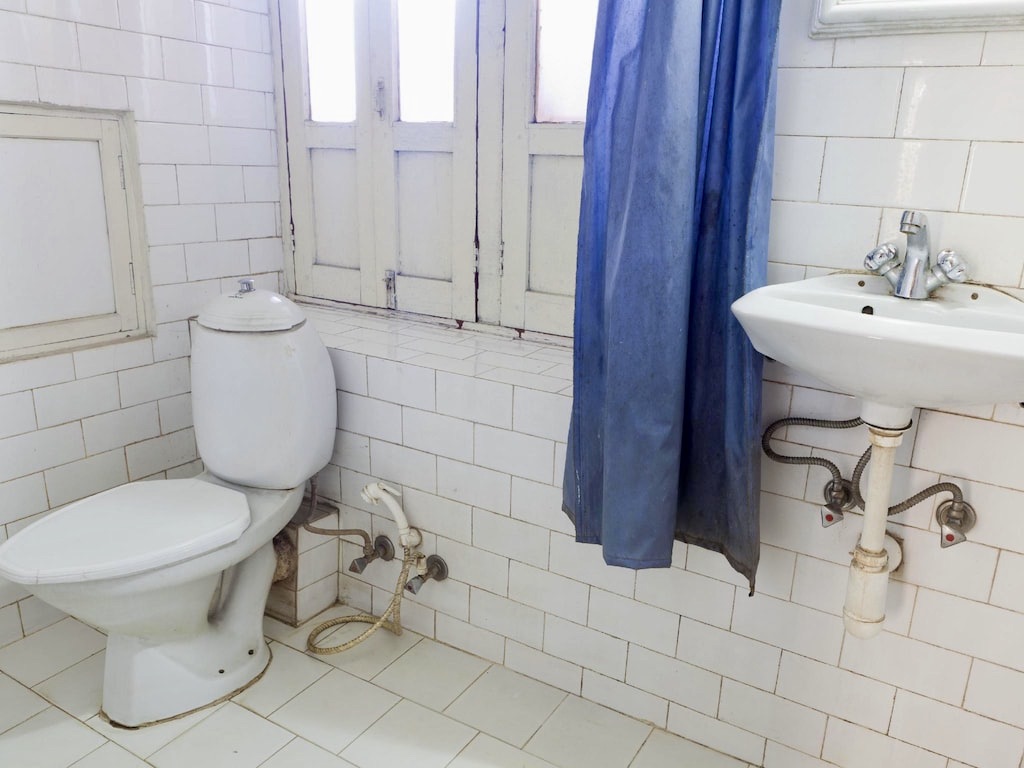 Breakfast and dinner are provided at the Guest House daily and lunch can be eaten out at any of the many affordable cafes near to the school. Easy!
That's just
USD 37

per day* for:
*In addition to the program fees listed above a Registration Fee is payable to secure your place. The registration fee is USD 299 for those volunteering with Love Volunteers for the first time or USD 149 for any subsequent volunteer placements. The registration fee includes: lifetime LV Alumni Membership, fundraising support & advice, dedicated pre-departure support, certificate of completion (on request), and exclusive access to the LV Trip Planner.
Some things are not included in the program fees listed above, such as flights, visas, vaccinations, travel insurance, additional foods and snacks, spending money, local transport, in-country trips and excursions, return airport transfer (unless mentioned above).
Please note that prices are subject to change without notice. Please ensure you have read the Love Volunteers Terms and Conditions & Refund Policy.