About The Medical Program
This amazing program will be a wonderful experience for any volunteer in the medical or health field who has medical training and experience. Trained volunteers provide much-needed skills and knowledge to help in the severely under-resourced and under-funded medical system, providing care to people in need. They will work at a busy Nairobi hospital in fields such as casualty, maternity, paediatrics, surgery etc. The hospital is a private hospital but the charges for Kenyan people are minimal. It is an extremely busy hospital that accepts patients from around Nairobi and further afield. Volunteers work alongside the local staff and will assist with translations. Volunteers need to be ready to think outside of the square as the hospital has limited resources and equipment – i.e. listening to baby's heart beat is done manually as they do not have a sonogram. Medically trained volunteers will find that they are providing an essential service helping these wonderful people, helping upskill staff and will be greatly appreciated by the hospital and people they serve.
Goals of this Project:
Improve the future prospects of the people of Nairobi
Provide quality medical care to the impoverished people of Nairobi
Help upskill local staff
To create a better cultural understanding between all participants
Volunteers will both gain and give a huge amount on placement on this program. In addition to volunteering in a hospital, all volunteers will participate in community outreach programs during their stay. The outreach programs include assisting with HIV testing, awareness programs and crisis control which may see volunteers helping with jiggers eradication and community immunization. Volunteers will need to send through proof of qualifications at least three weeks prior to starting their volunteering. The local coordinator will then ensure that all paperwork in Kenya is arranged so volunteering can begin straight away. Volunteers are required to bring scrubs or a lab coat and supplies of gloves and face masks. Volunteers will gain great healthcare experience in Africa from their participation in the project and have the opportunity to work within impoverished communities, gaining insight into how some of the most marginalized people in the world live.
Volunteers contribute in a number of ways and can expect to undertake the following tasks:
Provide day-to-day medical care, as appropriate for experience and training
Provide healthcare and education in community outreach programs
Network with program staff and medical staff
Requirements
18yo+ / Qualification / Experience
This program offers an amazing opportunity for suitable applicants who are 18 years and over to work alongside qualified medical professionals and gain first-hand insight into the Kenyan healthcare system. It is open to those with experience and/or education in the field of medicine, as well as med-school and pre-med students. Ideally, volunteers on this project will have at least a basic knowledge of the local language in order to communicate effectively with patients and staff, though this is not a pre-requisite. Naturally, all applicants must also have a genuine willingness to help, show drive and initiative, and bring a positive 'can-do' attitude. If this sounds like you, we want you on the team!
Additionally, volunteers applying to join this program will be required to supply to following documentation:
Emergency contact
Passport
Police check
Resume
Situated on the Nairobi River, the city of Nairobi is not only the largest and fastest growing city in Kenya, but with a population of three million plus, it is also one of the largest in Africa. Nairobi is known as the 'city in the sun', but its more enthusiastic fans proudly call it the 'green city in the sun'. Amongst the cities in Africa, Nairobi has carved a niche in terms of cultural diversity and heritage so even if you are on a short stay, there will be something for you to do here!
The Nairobi city centre is relatively small at just 1 kilometre square, making it easy to get around on foot. Be sure to visit the National museum which is right in the city, and get a glimpse of Kenya's cultural and prehistoric wealth. While there, consider visiting the Snake Park, which is within the same grounds. For souvenirs, stop and shop at the City Market and the famous Maasai Markets.
The city is filled with many things to do during the day and the night. Visitors can have their pick from numerous safaris (wildlife, cultural, sport, adventure, scenic and specialist), ecotourism tours, restaurants, culture, shopping and entertainment. Volunteers can simply talk to the local project team about weekend Safaris and trips to Hells Gate (see 'Additional Info' section!).
Nairobi National Park, just outside Nairobi, is home to large herds of Zebra, Wildebeest, Buffalo, Giraffe, Lion, Cheetah, Hippo, Rhino and even bird-life (over 400 species). Also in the park is the Nairobi Animal Orphanage. Nairobi is a fantastic place to visit and an even better place to volunteer!
This project is available year-round and programs start every SUNDAY.  The local team are flexible, so if a different start day suits you better, please let us know. Volunteers can choose to participate for periods ranging from 1 week to 12 weeks. Longer stays can be arranged directly with the local team, but will be subject to availability and individual visa conditions.
Spaces on this project are limited and therefore subject to availability. Early booking is recommended.
For current available start dates please check the calendar on the right.
Upon arrival into Nairobi volunteers will be collected by a representative of the local project team and transported to the volunteer house accommodation where they will join a full orientation session where a representative from the local team will fill you in on local and regional customs, traveling, rules and recommendations, and of course, what to expect from your volunteering experience in Kenya. This is a great opportunity to get to know your hosts, meet your fellow volunteers, and ask any last questions you may have.
Program Arrival Day: SUNDAY
Program Departure Day: SUNDAY
Arrival/Departure Airport: Jomo Kenyatta International Airport, Nairobi, Kenya (CODE: NBO)
Our local team are flexible, so if a different arrival day suits you better, please let us know.
Accommodation & Meals
Volunteer House / Meals Included
Volunteers on this program are accommodated within a large and spacious volunteer house, located in a safe and convenient suburb of Kikuyu within a short commute to all the main attractions of this fascinating city. Volunteers are provided with a comfortable shared bedroom and shared bathroom (inclulding hot showers), separated by gender. Linen is provided.  As with most parts of Africa, laundry facilities are basic and most volunteers simply use the services of a local laundromat.
While the accommodation is basic, this is part of the challenge and experience of volunteering in a developing country. With a little patience, and a flexible attitude, you will quickly get used to your new surroundings. The volunteer house is well managed by the local team and there is an onsite 'house mama' to look after volunteers. A perfect home away from home and a wonderful base for your stay in Nairobi!
The public transport widely used in Nairobi are vans called 'Matatus' these are often over crowded but very cheap, and an authentic experience.
Volunteers are provided 2 meals per day (breakfast and dinner) at the volunteer house during the working week and 3 meals are provided if you are at your accommodation during weekends. Lunch is not included during the working week but is often be taken at small cafes or restaurants where you can try cheap and tasty local food. You are also free to buy bread and other snacks. The meals provided are mostly vegetarian, local cuisine. Conveniently, there is also a fridge and basic cooking facilities if volunteers would occasionally like to prepare their own meals. Easy!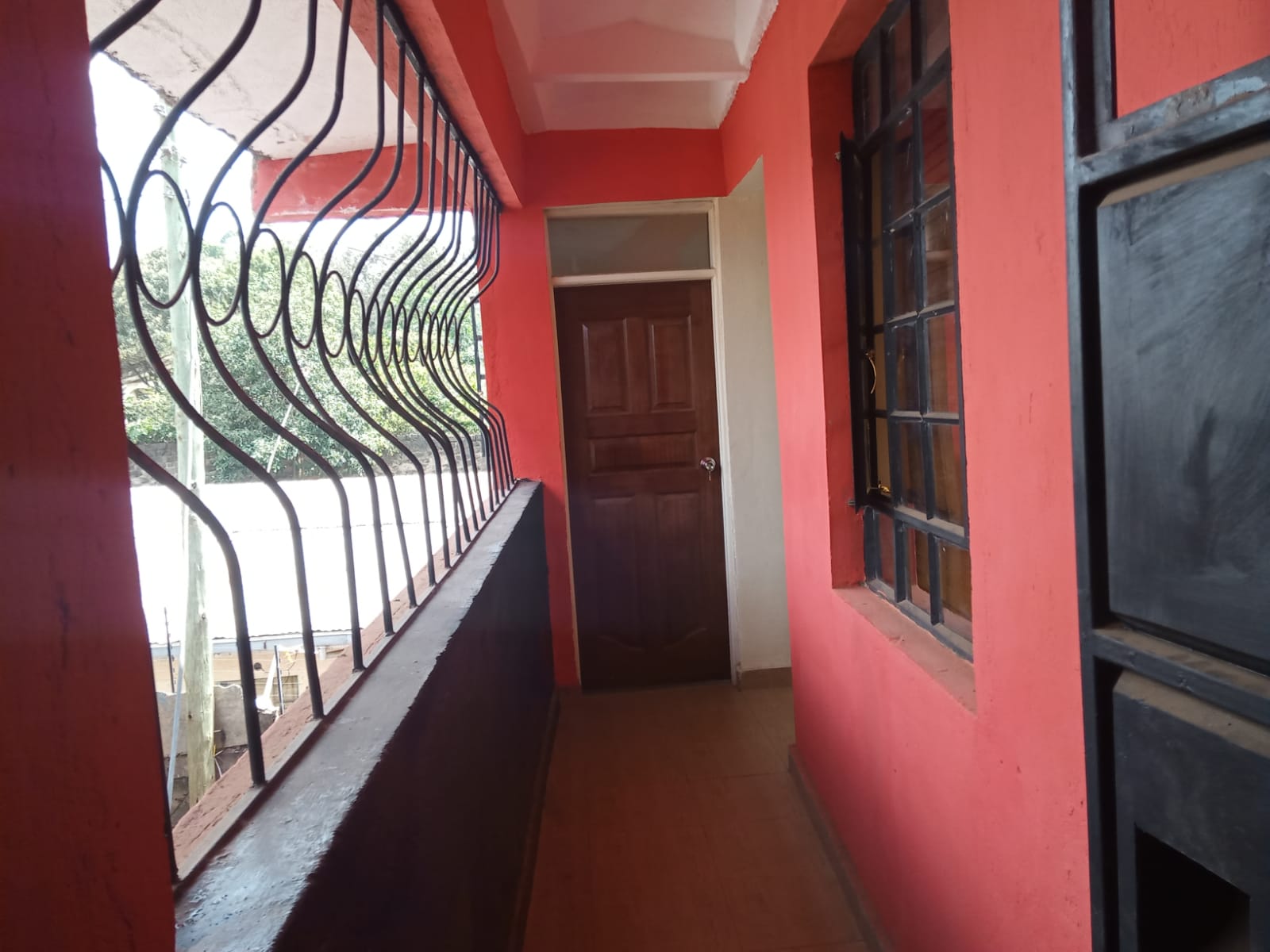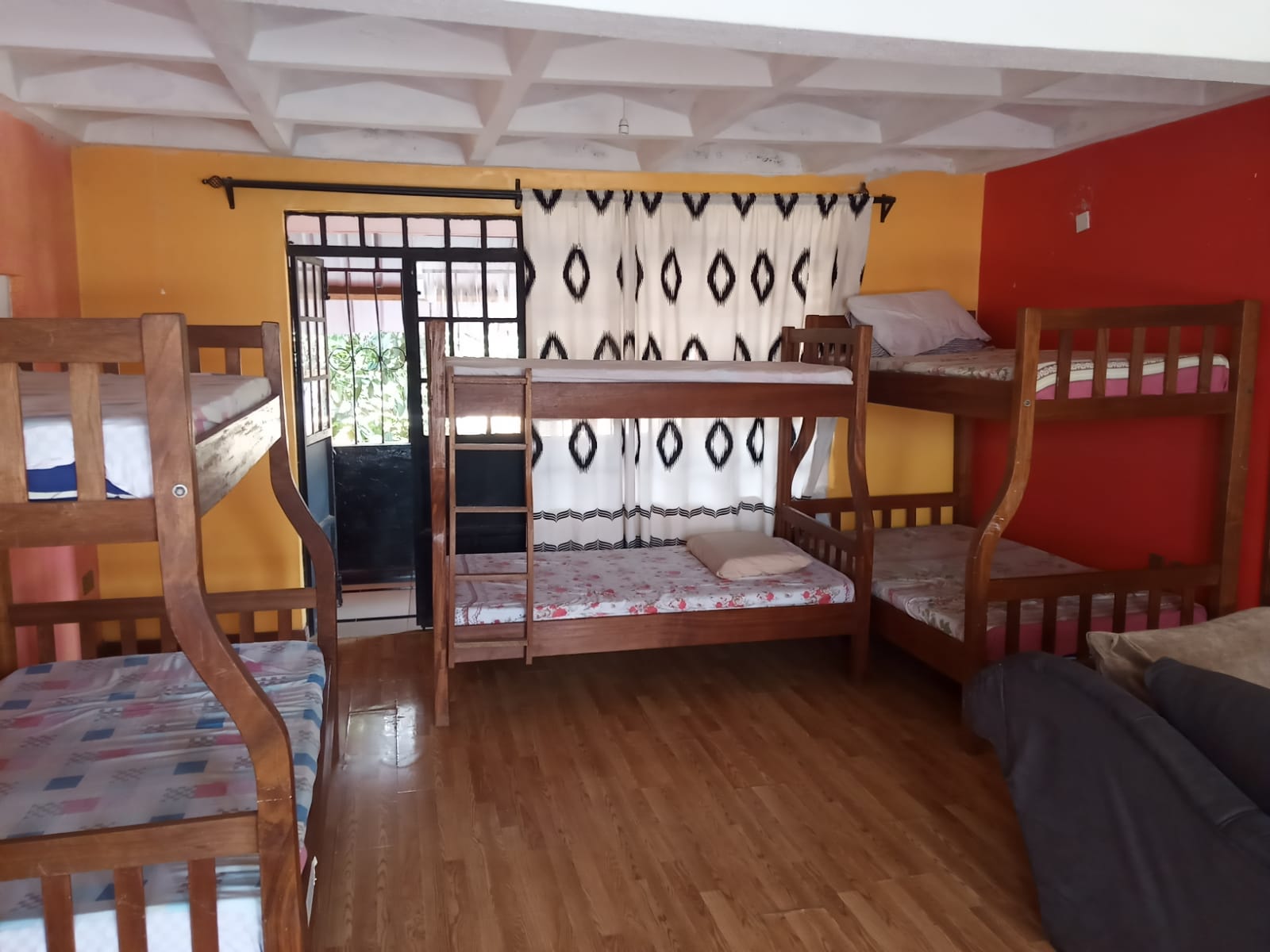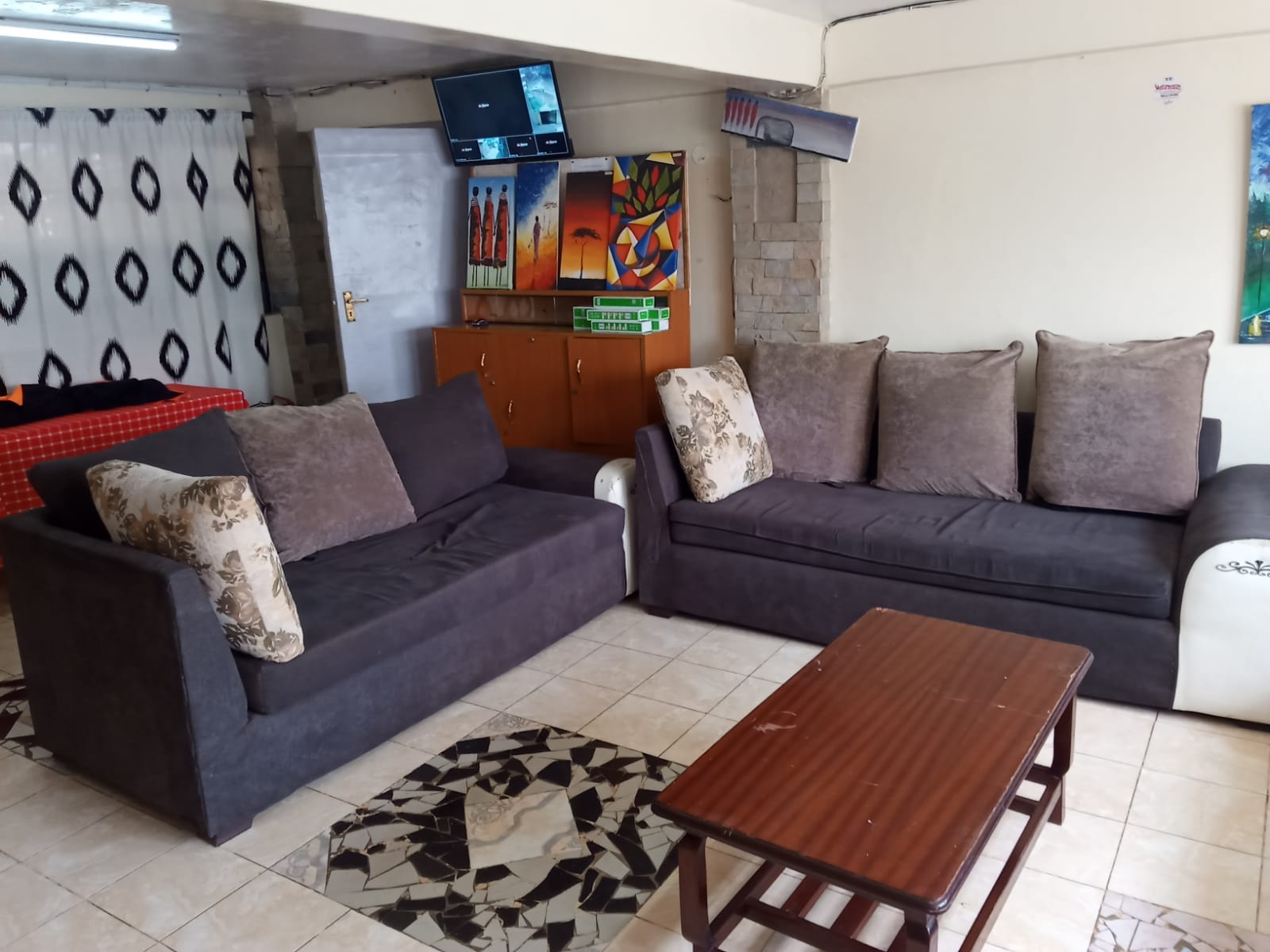 That's just
USD 43

per day* for:
*In addition to the program fees listed above a Registration Fee is payable to secure your place. The registration fee is USD 299 for those volunteering with Love Volunteers for the first time or USD 149 for any subsequent volunteer placements. The registration fee includes: lifetime LV Alumni Membership, fundraising support & advice, dedicated pre-departure support, certificate of completion (on request), and exclusive access to the LV Trip Planner.
Some things are not included in the program fees listed above, such as flights, visas, vaccinations, travel insurance, additional foods and snacks, spending money, local transport, in-country trips and excursions, return airport transfer (unless mentioned above).
Please note that prices are subject to change without notice. Please ensure you have read the Love Volunteers Terms and Conditions & Refund Policy.
Safaris and Excursions for Volunteers
During your time in Kenya, why not use the opportunity to explore the country! If you're looking for an authentic adventure that takes you 'off-the-beaten-track', you can take an excursion directly with our local partner organization. As a Love Volunteer, not only will you get an excellent price, but every time you take a trip with them, a portion of the fee is donated to one of our development projects!
You can view more details about the trips mentioned below here.
Maasai Mara Safari: The ultimate safari experience with the chance to see the Big 5 - lion, rhino, buffalo, elephant, leopard - you can be assured of three days of fun that you will never forget! 
Mt Long'onot: If you're up for a challenge and love to hike, Mt Long'onot is the adventure for you - make it to the top and you'll be rewarded with stunning views of the Great Rift Valley and Hell's Gate. 
Hell's Gate National Park: Fancy cycling through the land that inspired The Lion King? From cycling to hiking, swimming to sailing, the Hell's Gate tour promises action-packed day for the adventure seekers. 
Animal City Tour: Animal lovers rejoice - this is the perfect wildlife experience just for you. Visiting four different animal parks in just one day, you will have the opportunity to get up close and personal with elephants, crocodiles, monkeys and giraffes! 
Watamu Coast Tour (1-week): Escape from the city with a week of relaxation, sun and fun on Kenya's beautiful coast. You'll have the opportunity to take a snorkelling trip and get inches away from beautiful wild dolphins. On your final day, a trip to Mombasa is on the cards before returning to Nairobi, chilled and fulfilled. 
Kilimanjaro (1-week): Taking the top spot on almost every thrill seeker's bucket list, Kilimanjaro is for the brave and mighty. On this eight-day trip, you will depart from Nairobi ready to conquer the mountain - and you will return a champion.
There's also plenty to do in the city in your down time - from taking in the stunning views of Nairobi at the top of the Kenyatta International Conference Centre to stocking up on souvenirs at the Maasai market. We can guarantee you won't be bored on your days off!
*Special rates available to Love Volunteers alumni only. Bookings are made directly with the local team after a place on the program has been confirmed. Spaces subject to availability.