This important project was created with the goal of supplying essential medical treatment to vulnerable residents in India. Participating in a Medical Internship program in India is a highly valuable experience for students studying medicine and/or nursing, as they will get to gain valuable international exposure – often far more in-depth that they would normally be exposed to while in their home countries – and as a specialized medical internship volunteer, they will gain insight into new techniques and be able to clearly distinguish themselves from peers. Medical Internship assignments take place in a large hospital located in South Delhi, an area in close proximity to some of the best shops and markets in the city, and just 15 minutes from the volunteer house where participants will stay! Interns on this project are paired along with a local doctor/nurse or other medical professional during their time at the hospital, and while the internship will be mostly observation based, each intern will have the opportunity to shadow, observe and give basic assistance to patients in the hospital during the period of the internship.
Goals of this Project:
Save lives and make a real difference to the people of Delhi
Provide free healthcare to those who need it most
Improve the health and long term wellbeing of the residents of Delhi
Offer a teaching experience for medical students while also supplying a much-needed volunteer labour force
This important volunteer program makes a huge difference to the lives of those in need of medical help, giving them additional attention and support. While working at this hospital placement, which offers full service patient care and treatment with very good facilities and infrastructure, Medical Intern volunteers will be able to select the wards/departments which they would prefer to specialize in including; Emergency, IPD Wards, Laboratory, Blood Bank, Pharmacy, Radiology/Imaging, OT, Dialysis Unit, Critical Care, General Wards, Orthopaedic, Nursing, Obstetrics and Gynaecology and Physiotherapy. Participants need to give a preference of 3-4 departments in which they would like to work. Depending on the length of the internship, volunteers will work on rotation basis through these departments. Volunteers on this project usually work between the hours of 9am to 5pm, Monday to Friday, but this can fluctuate depending upon the working schedule of the doctor/nurse they are paired with and area of the hospital they have been assigned. It is important therefore that participants are flexible, and are willing to work when they are required.  
Volunteers contribute in a number of ways on the program and can expect to undertake the following tasks:
Work in a public hospital to supply medical assistance to those who need it most
Network with local medical and local project staff
Help with medical care as appropriate to the volunteer's skills and training
Requirements
18yo+ / Qualification / Experience
This program offers an amazing opportunity for suitable applicants who are 18 years and over and who are currently studying medicine (preferably 2nd year onwards) to work alongside qualified medical professionals and gain first-hand insight into the Indian healthcare system. Ideally, volunteers on this project will have at least a basic knowledge of the local language in order to communicate effectively with patients and staff, though this is not a pre-requisite. Naturally, all applicants must also have a genuine willingness to help, show drive and initiative, and bring a positive 'can-do' attitude. If this sounds like you, we want you on the team!
Additionally, volunteers applying to join this program will be required to supply to following documentation:
Emergency contact
Medical Qualification
Passport
Police check
References
Resume
Volunteers on this incredible program have the pleasure of experiencing a stay in India's capital city. Delhi is a sprawling metropolis absolutely crammed full of everything you can possibly imagine. From the walled city of Old Delhi, where visitors can be forgiven for thinking they have been transported back in time, to modern architecture and commerce in New Delhi. An absolute assault on the senses and a wonderful introduction to India, this is a must visit destination for travellers and volunteers alike.
This project is available year round and starts the 1st and 3rd week of each month with arrivals on SUNDAY. Volunteers can choose to participate for periods ranging from 2 weeks to 6 weeks. Longer stays can be arranged directly with the local team, but will be subject to availability and individual visa conditions.
For current available start dates please check the calendar on the right.
Volunteers are met on arrival into Delhi airport and taken to the volunteer house where they can meet with their hosts and fellow volunteers. The following day (Monday) an orientation session is held to introduce volunteers to the programs and their new environment. The session will cover safety, transportation, basic culture and history and is a chance to get to know other volunteers and the local team and ask any questions you may have. 
Volunteers in Delhi also have the option of joining the one week orientation program before starting their placement.
Arrival Day: SUNDAY 6:30am - 10pm
Departure Day: SATURDAY, by 12pm
Arrival Airport: Indira Gandhi International Airport, New Delhi, India (DEL) 
Accommodation & Meals
Volunteer House / Meals Included
Volunteers on this incredible program are primarily accommodated in a fully equipped and comfortable Volunteer House in the pleasant residential area of Greater Kailash-1 (colloquially known as 'GK-1') in South Delhi. A safe neighbourhood popular amongst local Delhites and visitors alike for its markets and restaurants.
Rooms are shared by up to 4 volunteers in dormitory style (bunk) or single beds. Bathrooms have western-style facilities with hot showers and air-conditioning is provided for comfort in the summer months. Bed linen is provided so volunteers need only bring personal toiletries and towels. 
WiFi is available in the house so keeping in touch with friends and families is both free and easy.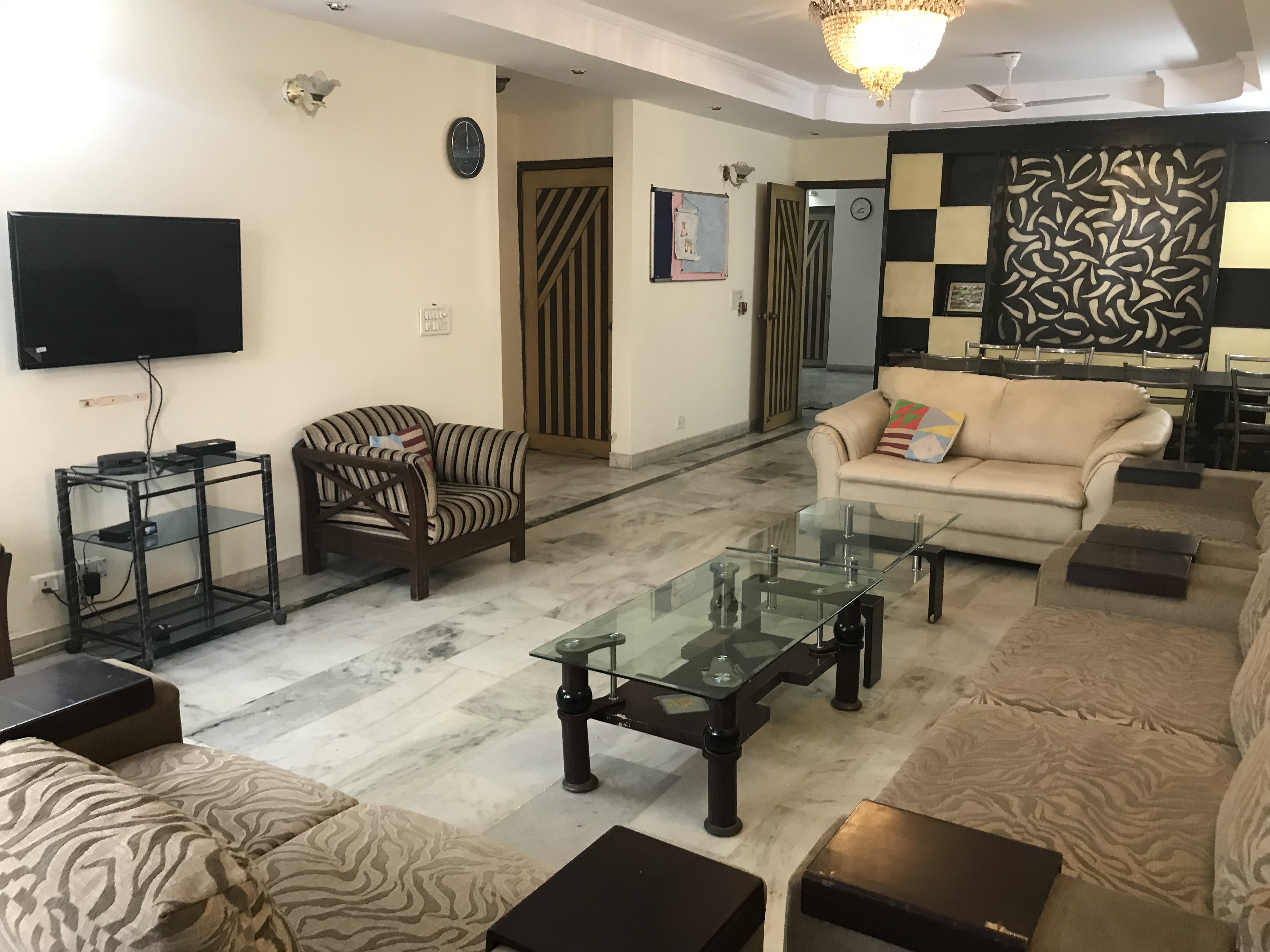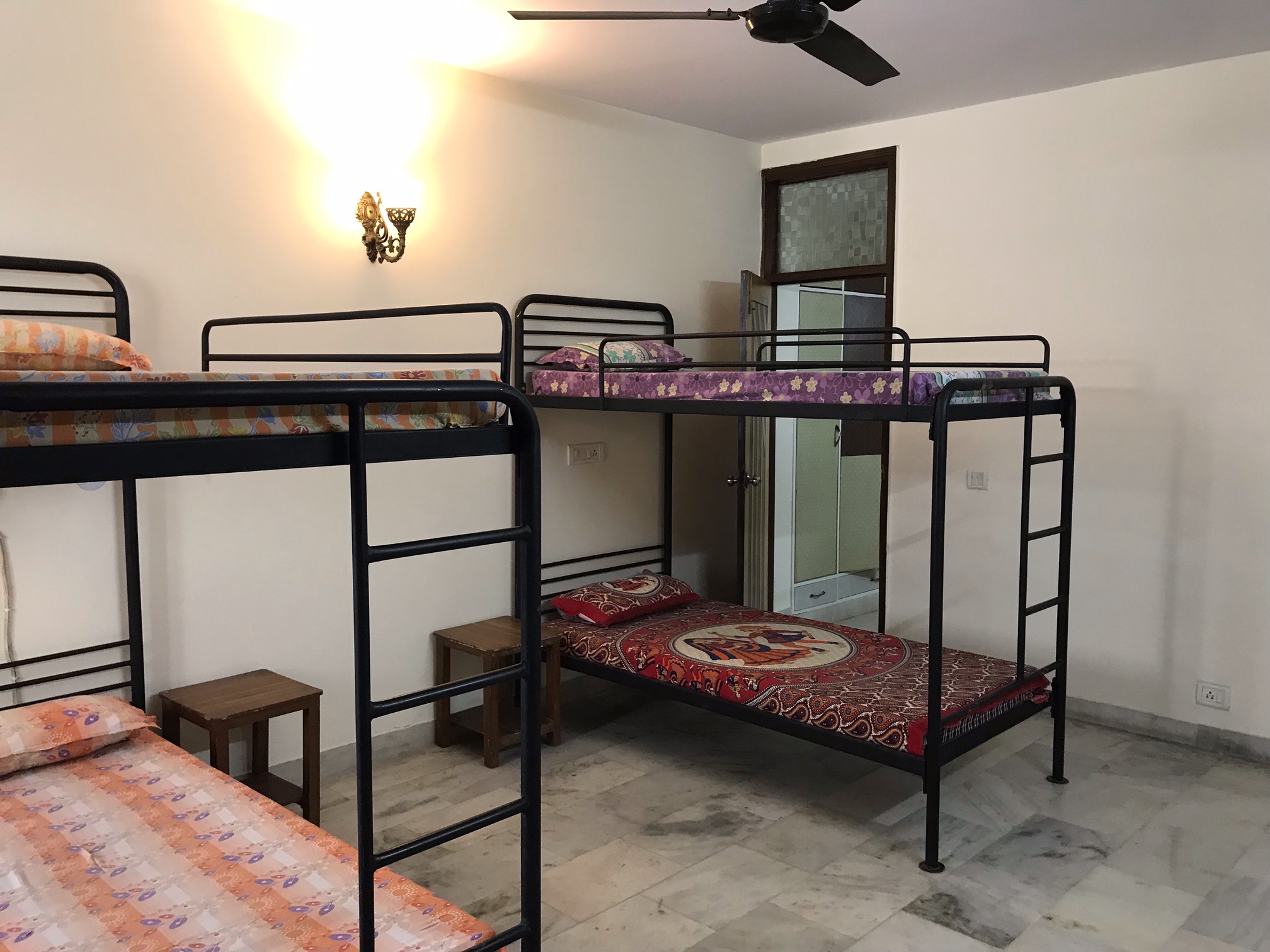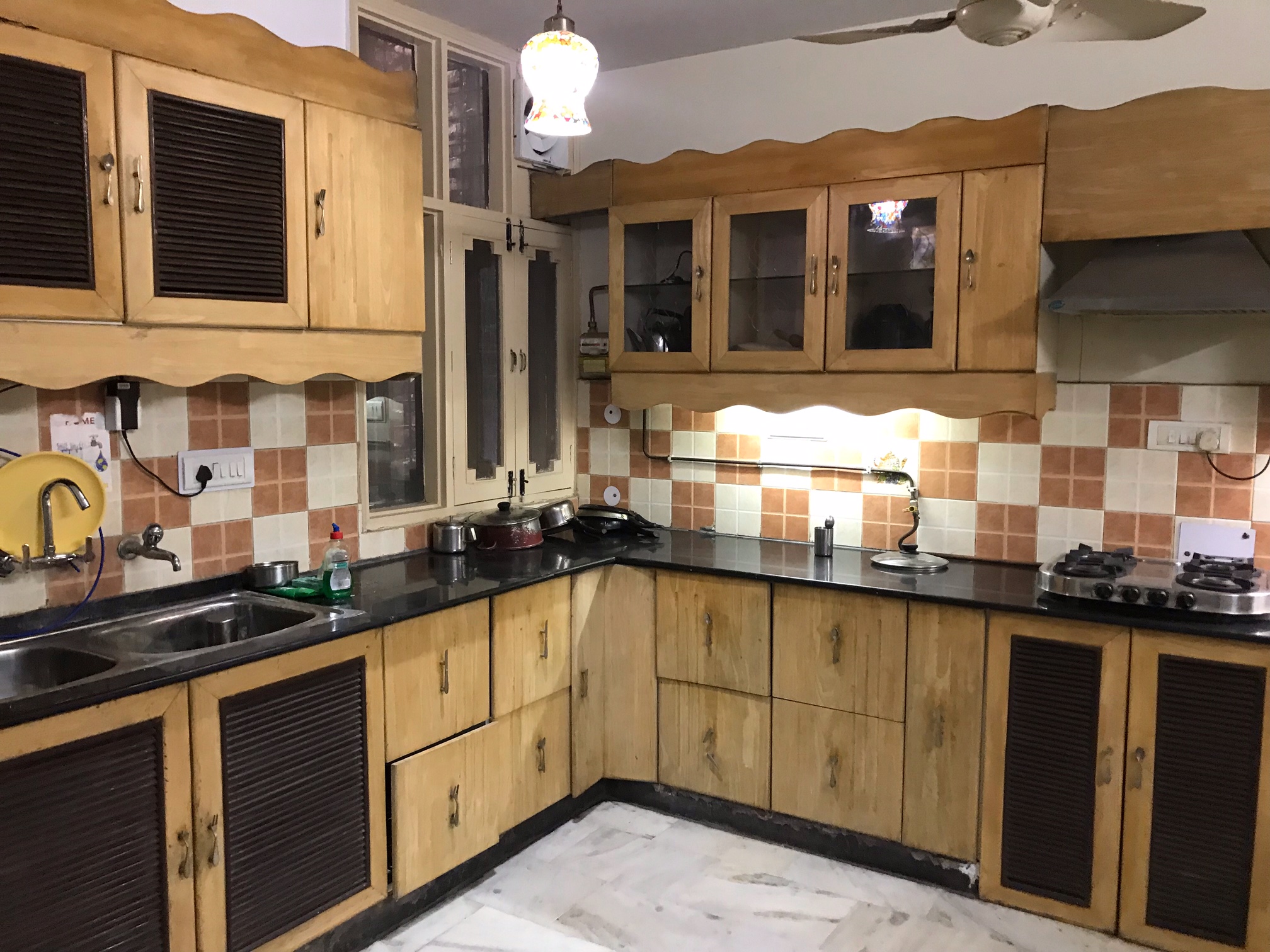 The volunteer house is conveniently located close to metro and bus stations as well as great local markets and shops so exploring the locality and city is easy and recommended! Volunteers may also stay on-site at the project if preferred and available.
Volunteers are provided with breakfast and dinner Monday - Saturday. Lunch and Sunday meals can be purchased from the many local eateries near to the placement (the local team will show you their favourites during the orientation).  All food served in the volunteer house is vegetarian.
Indian food is not restricted to the ubiquitous 'take-aways' Westerners might be used to and there will be something for every palate from delectable street food to rice based dishes and curries, naans and kebabs and so much more. Dishes are often vegetarian with lentils (known locally as dal) a common ingredient. 
Delhi is an extremely cosmopolitan city and international cuisine is readily available as well.
That's just
USD 51

per day* for:
*In addition to the program fees listed above a Registration Fee is payable to secure your place. The registration fee is USD 299 for those volunteering with Love Volunteers for the first time or USD 149 for any subsequent volunteer placements. The registration fee includes: lifetime LV Alumni Membership, fundraising support & advice, dedicated pre-departure support, certificate of completion (on request), and exclusive access to the LV Trip Planner.
Some things are not included in the program fees listed above, such as flights, visas, vaccinations, travel insurance, additional foods and snacks, spending money, local transport, in-country trips and excursions, return airport transfer (unless mentioned above).
Please note that prices are subject to change without notice. Please ensure you have read the Love Volunteers Terms and Conditions & Refund Policy.
Local Activities and Weekend Tours
There is so much to see and do in India!  The following is a taste of the some fo the top excursions that our team would be happy to arrange for you when you arrive.
Agra (Day Tour or Weekend Tour) - Volunteers visit world famous monument of Taj Mahal. Taj Mahal is one of the finest examples of Mughal architecture. It is monument of love which Emperor Shahjahan got erected in memory of his beloved wife, Mumtaz mahal. This is a must to do trip for everyone as one visits one of the Seven Wonders of the World. What's more, you also visit to the historic Agra Fort, seat of Mughal Empire.

Golden Triangle Tour - This tour is one of the most popular tours among all travelers across the globe. The program takes you to the famous cities of Jaipur and Agra starting from Delhi, making it a perfect tour triangle. This tour captures the great Indian pageantry. The program combines historic, rusty and bustling Jaipur showcasing palaces, forts, history and culture and Agra famous for the great Taj Mahal, the marble symphony. Visits to Fatehpur Sikri and Agra Fort makes this tour more interesting as you feel the history of the Mughal Empire.

Jaipur Tour - In this tour, we take participants to the historical town of Jaipur, which is also famous as the pink city of India. Jaipur is a capital of the great historic state of Rajasthan. It showcases the great culture, arts and history of Rajasthan. Marked with palaces, forts and beautiful mansions take you to the days of the "Raj".

Manali Weekend Tour - Manali is one of the most sought after hill station in India. It is one of the ideal destinations for a nice weekend as well. This Himalayan resort offers lot many activities to all types of travelers. This tour takes you to the famous landmarks in Manali like Hadimba Temple, the Mall Road, Hot Springs etc. Visit to Rohtang Pass would be a great fun for you. The tour comes with comfortable Volvo bus journey too.

Rishikesh and Haridwar Tour - This program gives you an opportunity to see the some fine glimpses of ancient and holy India amidst the majestic Himalayas. Rishikesh is one of the most important pilgrimage centers in India along with its twin town - Haridwar. Rishikesh is well known for its temples, yoga centres, river rafting and suspension bridges across the banks of Ganges. Haridwar, another hill town amidst the Himalayas, is considered one of the holiest city of India. This program gives you a chance to experience the holy Ganges, sacred bathing ghats (riverfront), ancient temples, chants by the priests and the evening "Aarti" at Har Ki Pauri. Haridwar is frequently visited by people from across the world.

Trekking in the Himalayas - Enjoy trekking in the Himalayas in your own style!! Experience the beauty of the Himalayas while trekking from Mcleodganj to Triund. While you are doing volunteering at Palampur, you should not miss this trek to make your stay a memorable one. The best time for trekking in this region is from March to July and then October to November. All necessary equipment and food, medical kits are provided by us, so you carry no worry!!