This essential program works to save Costa Rica's wildlife that is facing a crisis of epic proportions. Development, agriculture, illegal exotic animal trade and contamination are just a few of the issues that affect wildlife and many species are under threat. Volunteers on this fantastic program will spend time working in animal rescue centers aimed at helping endangered species and wildlife in general. The work here is hands on with volunteers involved in feeding duties, enrichment, cleaning and all the tasks required to run a wildlife rescue center. Hurt, displaced, abandoned and sick animals are rescued by the centers, brought back for care, then if possible, released back into a safe native environment on completion of their rehabilitation. Close contact and handling of animals to be released is kept to an absolute minimum.
It will be hard and physical work at times, and volunteers must be prepared to work hard and get a little dirty! It will however be extremely rewarding as volunteers see first-hand how they are making a real difference to the lives of these wonderful creatures. Extra hands are always needed, and greatly appreciated at wildlife centers which are underfunded and greatly under resourced. 
Goals of this Project:
Work to save the lives of vulnerable animals
Improve the prospects of the indigenous animals of Costa Rica
Learn about the animals of Costa Rica and ultimately how to protect them
Assist with educating the public about animal welfare
Create an environment that enables different cultures to work together with the goal of saving animal lives.
This program truly gives volunteers the chance to experience a wildlife program working with some of the most amazing creatures on earth. Volunteers will meet new friends, learn a huge amount about Costa Rica's native species and about caring for animals and wildlife centres – all while experiencing the amazing culture and landscapes of this stunning country. And there's the feeling of satisfaction for volunteers of knowing they've worked hard to help the lives of individual animals and the continuation of the species in general.
Volunteers will contribute in a number of ways and can expect to undertake the following tasks:
Clean animal enclosures/compounds
Animal feeding duties
Animal enrichment tasks
Assist with rehabilitation and release efforts 
Assist with animal emergencies as required 
Maintain animal shelters and the property in general 
Planting and gardening activities
Construct and improve animal environments
Love Volunteers welcomes all those 18 years and over (17 with parental consent) who wish to give their time and energy to help protect and conserve the native wildlife of Costa Rica. This project is best suited to those who are either pursuing a career in animal conservation or zoological studies, or who simply wish to explore an interest in this field. However, the project is open to all and does not require participants to have specific education, qualifications or experience, as you will be shown everything you need to know by one of local project leaders. Importantly though, all applicants must first and foremost have a genuine willingness to help, show drive and initiative, and bring a positive 'can-do' attitude. If this sounds like you, we want you on the team!
Additionally, volunteers applying to join this program will be required to supply to following documentation:
Emergency contact
Passport
Project Location
Costa Rica, Alajuela Province
Volunteers on this project are primarily placed at a fantastic Wildlife Sanctuary in Alajuela Province, just 30mins west of San Jose.
Due to the nature of this project, volunteers stay on-site at the Rescue Centre which is somewhat remote. Afternoons and evenings are generally spent on-site relaxing after a hard days work.  Weekends offer the opportunity to explore further afield and the local staff will be happy to recommend activities and help with bookings.
We work with several Wildlife Rescue Centres around Costa Rica so there are opportunities to be placed in different locations. 
This project is available year-round with arrivals every SUNDAY. Volunteers can choose to participate for periods ranging from 1 week to 8 weeks. Longer stays can be arranged directly with the local team, but will be subject to availability and individual visa conditions.
Spaces on this project are limited and therefore subject to availability. Early booking is recommended.
For current available start dates please check the calendar on the right.
Arrival & Orientation
Breakfast / Lunch / Dinner , Airport Pickup Included
Volunteers typically fly into San Jose International Airport and then take a short domestic flight, bus or taxi to the location site. Travel by public transport is included and we will work through the details with you.
On Monday a full orientation session is provided to cover all aspects of the local area and placement. This is a great opportunity to meet the program coordinators and other volunteers and ask any last minute questions.  
Program Arrival Day: SUNDAY
Program Departure Day: SATURDAY
International Airport: Juan Santamaria International Airport, San Jose (code: SJO)
Accommodation & Meals
Volunteer House / Meals Included
Volunteers on this project will be accommodated on-site at the Rescue Centre. Rooms are dorm-style and shared by up to 4 volunteers, split by gender. Bathroom facilities are typical of jungle accommodations and rustic.  Electricity and cold running water is available but may be limited. Laundry can be done on-site. Wifi isn't available at the rescue centre so volunteers are advised to purchase a local SIM card and data package for internet access.
Bedding is provided so volunteers need only bring toiletries and a towel. See the additional info. section for packing suggestions.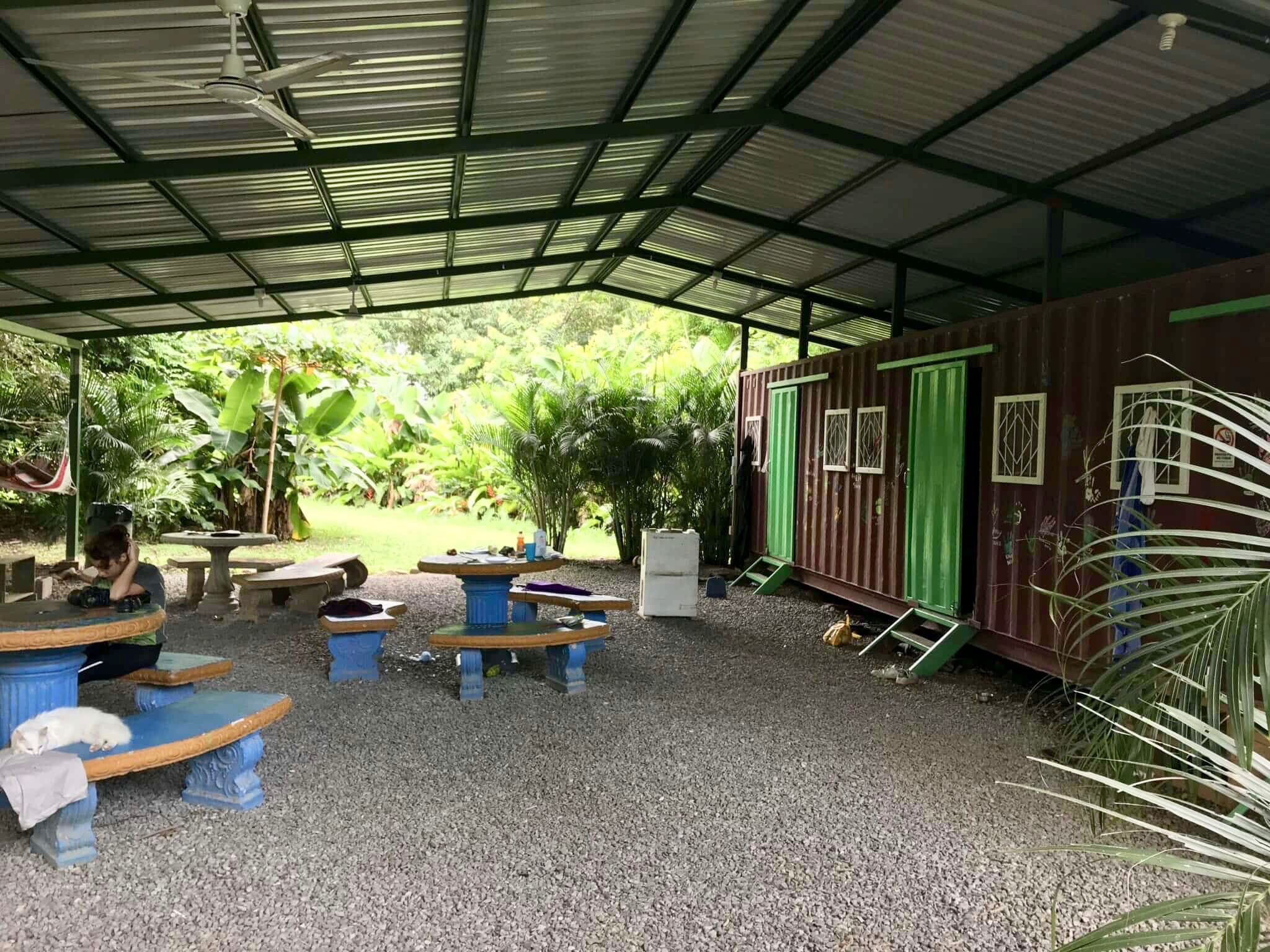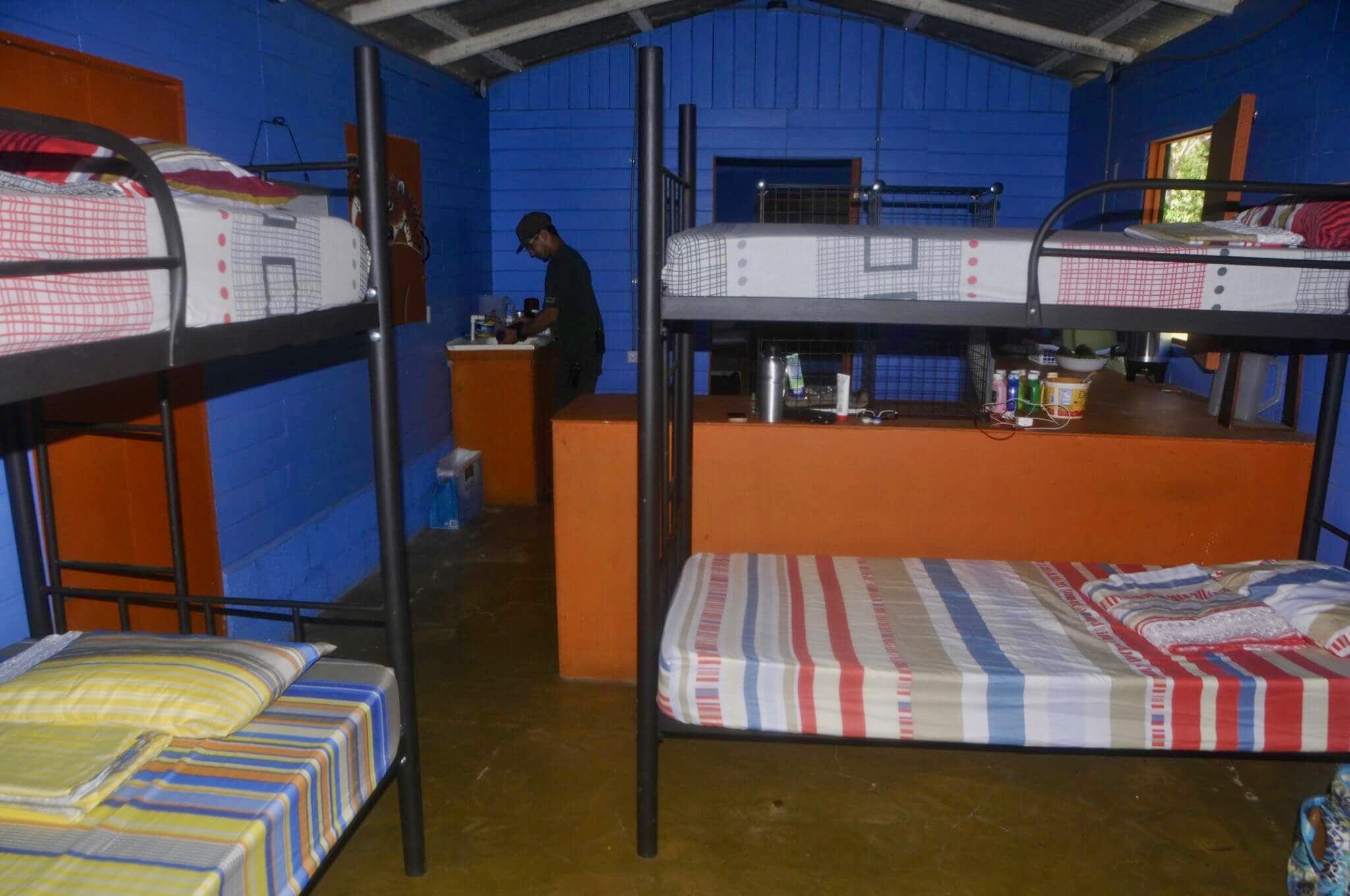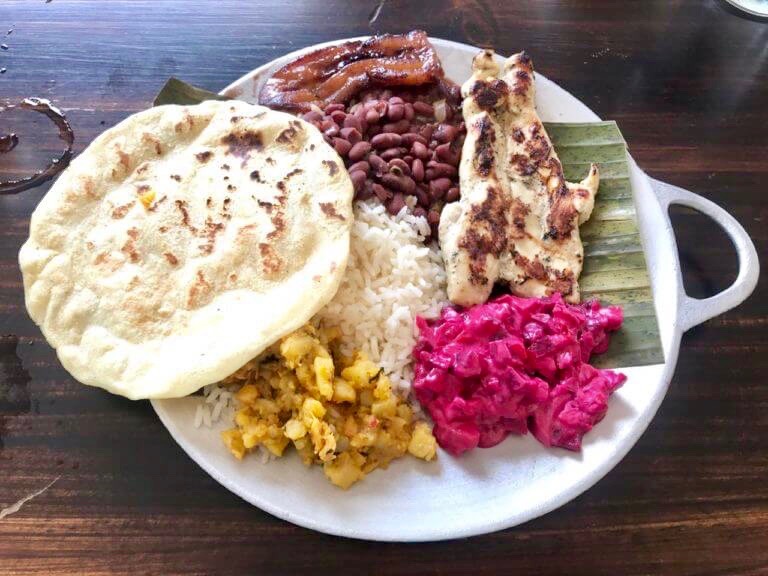 Three meals per day are provided at the project and are included in the program fee. Meals are typical Costa Rican fare like beans and rice. Participants are welcome to bring or purchase their own snacks. Volunteers are often expected to help with cooking and cleaning up (using a roster-based system), so everyone contributes at meal times – bringing a wonderful 'family' feel to this project! Nice!
That's just
USD 60

per day* for:
*In addition to the program fees listed above a Registration Fee is payable to secure your place. The registration fee is USD 299 for those volunteering with Love Volunteers for the first time or USD 149 for any subsequent volunteer placements. The registration fee includes: lifetime LV Alumni Membership, fundraising support & advice, dedicated pre-departure support, certificate of completion (on request), and exclusive access to the LV Trip Planner.
Some things are not included in the program fees listed above, such as flights, visas, vaccinations, travel insurance, additional foods and snacks, spending money, local transport, in-country trips and excursions, return airport transfer (unless mentioned above).
Please note that prices are subject to change without notice. Please ensure you have read the Love Volunteers Terms and Conditions & Refund Policy.
COVID-19 requirements:
Visitors traveling to Costa Rica will need to provide proof of a medical insurance policy to cover any COVID-19 related medical treatment or quarantine lodging while in Costa Rica. In the case of international insurance, tourists must request from their insurer a certification issued in English or Spanish, noting:
1) the validity of the policy during the dates of visit to Costa Rica,
2) guarantee of coverage for medicals expenses in cases of COVID-19 related medical treatment in the amount of 50,000 USD and,
3) minimum coverage of 2,000 USD for extended lodging expenses due to COVID-19 related illness. It is also possible to purchase a Costa Rican medical insurance policy through the National Insurance Institute (INS) or Sagicor of Costa Rica, covering the duration of your stay in Costa Rica.
 
All visitors must also complete an Online Health Pass (pasa de Salud) 48 hours prior to travel to Costa Rica. The Health Pass can be found at https://salud.go.cr.
Packing:
*Mandatory
Rubber boots.
*Natural repellent (without DEET).
Sunscreen.
Mosquito net.
*Long pants (working pants).
Clothing that dries quickly.
Hat.
Afterbite.
Shower sandals.
Quick drying towel.
Beach items.
Many pairs of socks.
Reusable water bottle.
Topical medicine for allergies.
Allergy pills.
Optional items:
Thin bed sheets (one pair is provided).
Bandana.
Long sleeves.
Rain jacket.
Work gloves.
Books.
TESOL Certification
Want to get certified to Teach English to Speakers of Other Languages?  Just let us know and the local team will arrange for you to complete the qualification in conjunction with your volunteering placement.  
Other courses and activities are also available, just ask!