English Program Playa Jaco
OPEN NOW!
Costa Rica has reopened to international arrivals. See the additional info. section for procedures in place.
This wonderful project was created with the goal of helping to improve the English speaking abilities of children in Jaco Beach on Costa Rica's stunning Pacific coast. Volunteers will work as Teacher's Assistants and will generally work Monday - Friday, at least four hours a day, depending on the needs of the school. Classes have high numbers of students and generally lack adequate resources so volunteers are needed to help with planning creative lessons and running games and activities, especially with the younger children. With English language skills, these children will have a greater chance of employment, especially in the tourism sector. English language skills will also greatly aid youth into higher education.
Goals of this Project:
Provide free English language classes to the children of Jaco Beach
Improve the future prospects of the children of Costa Rica
Expose non-English speakers to native English speakers in order to improve pronunciation and conversational skills
Enable inter-cultural exchange which benefits both students and international volunteers alike.
Volunteers play an integral role in achieving the goals of this project, greatly assisting students to learn the English language. They provide a valid and effective means of English language tuition and allow students to learn directly off native English language speakers – a major benefit for learners of the language. 
Volunteers spend their time assisting the local teacher with daily activities, and will spend time teaching and playing with the children. They will contribute in a number of ways and can expect to undertake the following tasks:
Help the teacher with the planned classroom activities
Assist with the delivery of a range of academic subjects
Converse in and teach basic English to the children
Play games and read to the children in English
Teach children good hygiene and life skills
Help the children complete projects
Love Volunteers welcomes all those 18 years and over who wish to help create a brighter future for children through the power of education. This project best suits those with experience and/or qualifications in the field of childhood development and education, though volunteers who simply wish to explore an interest in this field are also welcomed as there are many ways you can assist in the classroom. Whist not mandatory, completing a TEFL course prior to joining this project would prove to be highly beneficial. Volunteers on this project will need an understanding of Spanish in order to communicate effectively with staff and students. Importantly, all applicants must first and foremost have a genuine willingness to help, show drive and initiative, and bring a positive 'can-do' attitude. If this sounds like you, we want you on the team!
Additionally, volunteers applying to join this program will be required to supply to following documentation:
Emergency contact
Police check
Resume
This hugely beneficial program is dedicated to helping the children of Jaco Beach (Playa Jaco), a small town beside a beautiful beach on Costa Rica's south Pacific coast, set near lush green rain forest and mountains with an active tourism market and buzzing night life scene. Jaco Beach is one of Costa Rica's top surfing hot spots and the town, with its bustling main street of shops and cafes, has a vibrant, friendly and relaxed atmosphere. This is a truly wonderful place to volunteer and give back to the local community!
This project is available year-round and programs start every SATURDAY. Volunteers can choose to participate for periods ranging from 1 week to 12 weeks. Longer stays can be arranged directly with the local team, but will be subject to availability and individual visa conditions.
Spaces on this project are limited and therefore subject to availability. Early booking is recommended.
For current available start dates please check the calendar on the right.
Arrival & Orientation
Breakfast / Lunch , Airport Pickup Included
Upon your arrival in San Jose you will be collected at the airport and taken to host family accommodation in Santa Barbara de Heredia, 40mins north of San Jose, where you will stay Saturday night.
On Sunday a brief welcome orientation will be provided to help you settle in and ask any last minute questions. The local team will arrange your transfer to Jaco by public bus on Sunday afternoon.  A representative from the local project team will meet you on arrival in Jaco and take you to the accommodations to settle in.
On Monday morning, you will be taken to your project site and introduced to the project leader who will provide specific information about your role. 
Program Arrival Day: SATURDAY
Program Departure Day: SATURDAY
Arrival/Departure Airport: Juan Santamaria International Airport, San Jose, Costa Rica (Code: SJO)
Accommodation & Meals
Volunteer House / Meals Included
Volunteers on this amazing program will primarily be housed in comfortable and relaxed volunteer lodgings to the south of bustling Jaco township, a short ride from the beach, shops and restaurants.
Rooms are shared by up to 4 volunteers, depending on the time of year and number of volunteers onsite.  The rooms each have their own bathroom and are equipped with cable TV, coffee machine and fridge.  There is even a pool, air-conditioning and wifi! A great base from which to volunteer and explore.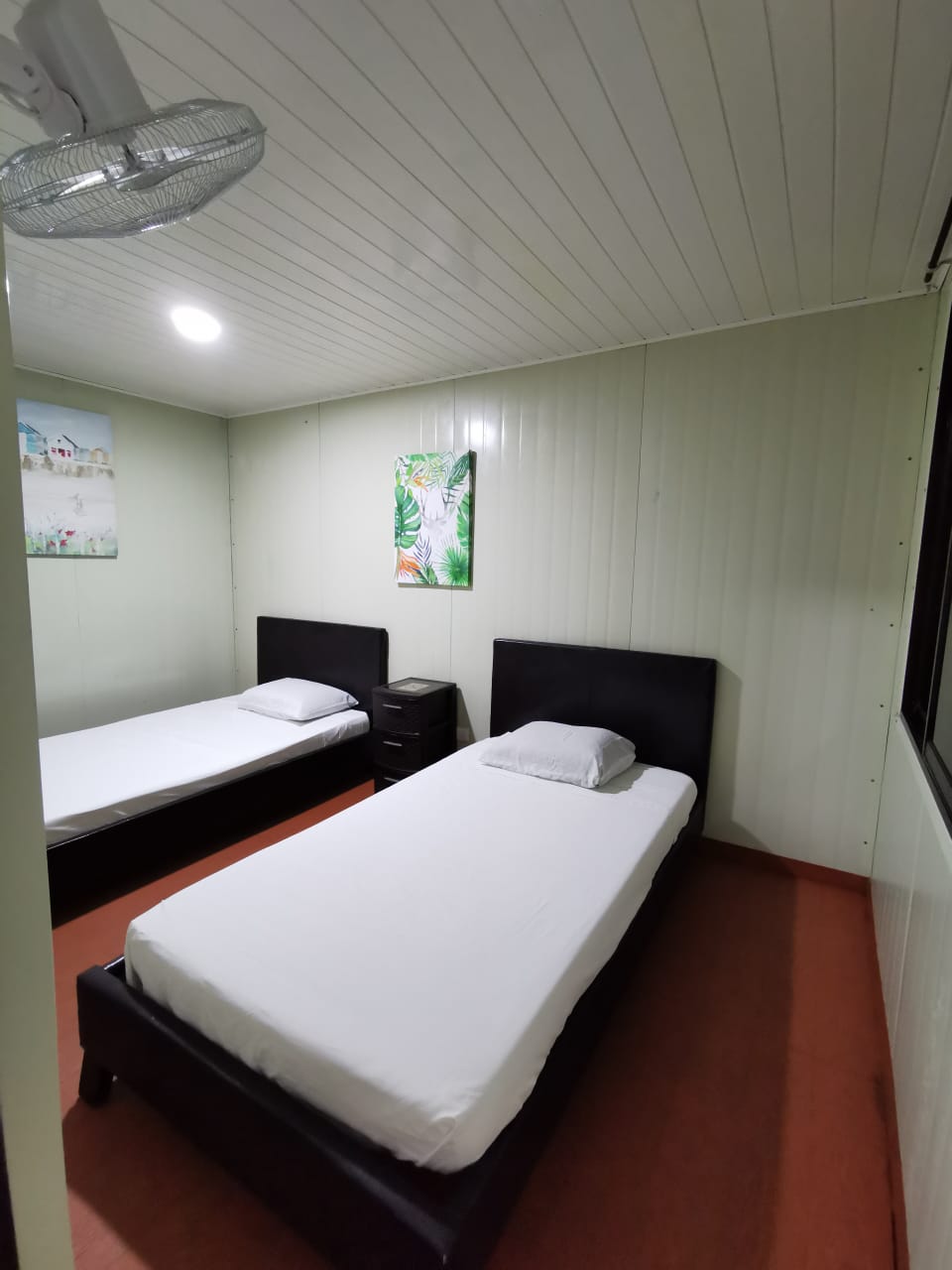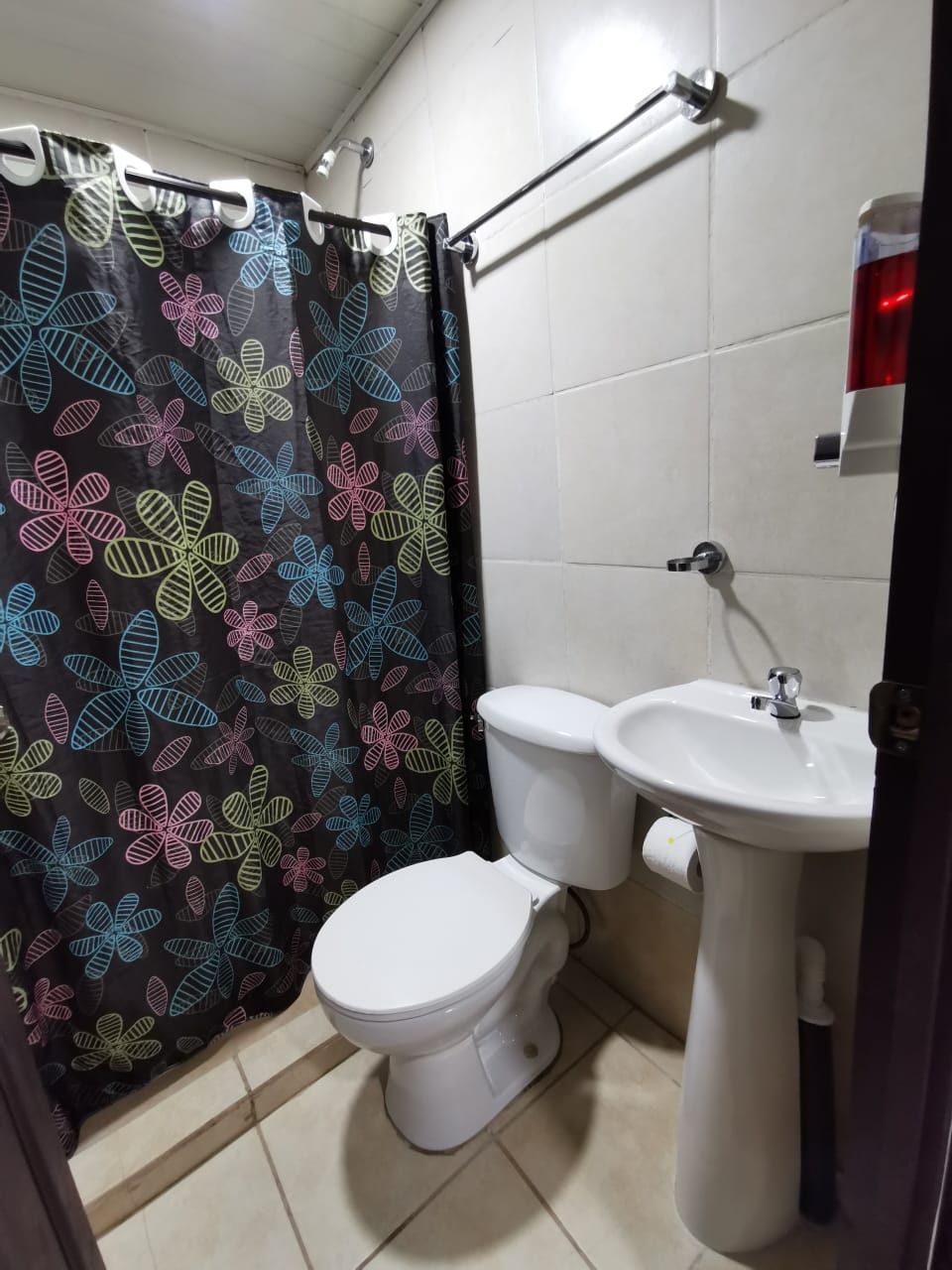 Volunteers are provided with breakfast and lunch each day throughout the placement. Dinner can either be delivered or eaten out at one of the local cafes or restaurants where you can try cheap and tasty local food. Easy!
During busy periods and for those who prefer, home-stay options are also available. 
Discounted program fees apply to those arranging their own accommodation. For more details see Additional Info section below.
That's just
USD 46

per day* for:
*In addition to the program fees listed above a Registration Fee is payable to secure your place. The registration fee is USD 299 for those volunteering with Love Volunteers for the first time or USD 149 for any subsequent volunteer placements. The registration fee includes: lifetime LV Alumni Membership, fundraising support & advice, dedicated pre-departure support, certificate of completion (on request), and exclusive access to the LV Trip Planner.
Some things are not included in the program fees listed above, such as flights, visas, vaccinations, travel insurance, additional foods and snacks, spending money, local transport, in-country trips and excursions, return airport transfer (unless mentioned above).
Please note that prices are subject to change without notice. Please ensure you have read the Love Volunteers Terms and Conditions & Refund Policy.
COVID-19 requirements:
Visitors traveling to Costa Rica will need to provide proof of a medical insurance policy to cover any COVID-19 related medical treatment or quarantine lodging while in Costa Rica. In the case of international insurance, tourists must request from their insurer a certification issued in English or Spanish, noting: 1) the validity of the policy during the dates of visit to Costa Rica, 2) guarantee of coverage for medicals expenses in cases of COVID-19 related medical treatment in the amount of 50,000 USD and, 3) minimum coverage of 2,000 USD for extended lodging expenses due to COVID-19 related illness. It is also possible to purchase a Costa Rican medical insurance policy through the National Insurance Institute (INS) or Sagicor of Costa Rica, covering the duration of your stay in Costa Rica.
All visitors must also complete an online Health Pass (pasa de Salud) 48 hours prior to travel to Costa Rica. The Health Pass can be found at https://salud.go.cr.
Prefer to stay with a Host Family?
For those volunteers who prefer to be more immersed in the local culture, staying with one of our wonderful local host families in Jaco is an excellent way to 'live like the locals do' and get first hand experience of local culture and customs. 
If you would like to upgrade to Host Family accommodation, simply let us know!
Arranging your own accommodation?  
No problem!  The program fee is adjusted to $195 for the 1st week + $30 for each additional week.