Community Development Palestine
This wonderful program makes a true difference to the lives of others, providing development and improvement programs to communities living with violence and occupation, offering children, youth, and adult's safe spaces to learn, thrive and grow. Volunteer projects are mainly held within one of the several prominent refugee camps in the region, but part of the work may also be undertaken in surrounding villages or other parts of the city. The occupation has negatively impacted the lives of many Palestinian's, with children suffering some of the worst effects. So many of the children have lost feelings of hope, happiness and peace, and miss out on a childhood that so many of us take for granted. Volunteers are desperately needed to bring joy, happiness, and life changing skills to the people and children living within these refugee camps.
Goals of this Project:
Support the Palestinian people who have suffered from the occupation
Improve the future prospects of some of Palestine's most impoverished people
Create a sense of hope and belonging for marginalized young people
Enable inter-cultural exchange which benefits both residents and international volunteers alike.
Volunteers play an essential role in achieving the goals of this project, and can have a huge impact on those they work with. There are many ways that volunteers can participate in this community development program such as through arts and crafts, sharing musical or artistic talents, teaching computer skills, or designing and running specialized workshops such as micro-finance, public health/health screening, sports programs, computer-skills, circus/acrobatics/gymnastics training or with fundraising and awareness projects. Volunteers can also create activities around themes such as human rights that are important for the development of children. Participants will feel a huge sense of accomplishment from the work they partake in, and will see first-hand what a difference community development projects can make to the lives of others. Volunteers will also have the opportunity to meet and socialize with like-minded people from all over the world, and free time can be used to explore this amazing location!
Volunteers will contribute in a number of ways and can expect to undertake the following tasks:
Create activities and events
Design fun games for youth to take part in
Support existing community development projects
Network with local residents and local project staff
Love Volunteers welcomes all those 18 years and over who wish to help create a brighter future for people living in marginalized communities of Palestine. While this project is best suited to those pursuing a career in the fields of anthropology, social work, social entrepreneurship and/or economics, volunteers who simply wish to be involved in a more 'varied' project are also welcomed as there are many ways you can assist and individual projects can often be tailored to suit the particular skills and interests or each participant. Ideally, volunteers on this project will have at least a basic knowledge of the local language in order to communicate effectively with staff and students, though this is not a pre-requisite. Importantly, all applicants must first and foremost have a genuine willingness to help, show drive and initiative, and bring a positive 'can-do' attitude. If this sounds like you, we want you on the team!
Additionally, volunteers applying to join this program will be required to supply to following documentation:
As one of Palestine's largest cities, Nablus has lots to offer! Famous for its bustling markets, Nablus' rich history lies in its Old City with its distinct stone facades, beautiful architecture, narrow streets and old urban spaces. The population of the old city today number around 20,000. There are two churches, twelve mosques and a Samaritan synagogue in around the densely populated residential areas. The Sooq is a typical colorful and loud Palestinian vegetable market located right in the center of town. Simply look for the tent roofs!
The cities of Bethlehem, Ramallah and Jericho see large numbers of tourists including those on one of the many organized tours. Due to the travel time, these cities would be best suited to a weekend trip. The local project staff will happily advise volunteers about things to see, and the best transport method.
The areas in and around Nablus are filled with sites to visit. The Palestinian village of Sebastia lies some 12 kilometres north of Nablus. Other major Palestinian cities such as Jenin, Tulkarem and Qalqilya are also near Nablus in the north of the country. The village of Yasoof is the perfect spot for hiking, and is full of beautiful orchards and fresh water springs.
Because of ongoing conflict in this area of the world, travelers should take notice of travel advisories issued by various embassies before undertaking travel here. Relatively large numbers of international tourists and volunteers visit the West Bank without any incident. However, the situation has the potential to deteriorate. We recommend you consult travel advice regularly.
This project is available year-round and programs start every SATURDAY. Volunteers can choose to participate for periods ranging from 2 weeks to 12 weeks. Longer stays can be arranged directly with the local team, but will be subject to availability and individual visa conditions.
Spaces on this project are limited and therefore subject to availability. Early booking is recommended.
For current available start dates please check the calendar on the right.
Arrival & Orientation
Airport Pick Up Not Included
There are no direct international flights into Palestine (West Bank). Volunteers usually fly into Ben Gurion International Airport in Tel Aviv, Israel (CODE: TLV), then make their way into The West Bank via one of several Israeli-controlled entry points. Full details of these crossing points, along with advice about how to make this crossing via each option, is provided to all registered volunteers in their Volunteers Dashboard.
Once volunteers have successfully entered The West Bank they must make their way to the local project office in Nablus. Again, full step-by-step instructions about how to do this are provided via the Volunteer Dashboard.
After they arrive at the local project office in Nablus, volunteers will be brought directly to the volunteer house to meet the local Project Manager and settle in to their accommodations. The following morning, an orientation is held and the itinerary presented. This includes a walking tour of the local area and also covers details of the social, health and educational needs of the local community. Your project manager will also address safety and health points, organizational rules and "do's and don'ts" of living and working comfortably in Palestine. This is a great opportunity to get to know your hosts, meet your fellow volunteers, and ask any last questions you may have.
Program Arrival Day: SATURDAY
Program Departure Day: SATURDAY
Arrival/Departure Airport: Ben Gurion International Airport, Tel Aviv, Israel (CODE: TLV)
(Volunteers must plan to arrive in Nablus between 9am and 3pm on Saturdays)
Accommodation & Meals
Volunteer House / Self Catered
Volunteers on this program are accommodated in a large, historic home in Nablus, conveniently located opposite the program offices. All standard amenities are available in the house including a well-equipped kitchen, laundry facilities, communal areas for relaxing, bathrooms and even free Wi-Fi! 
Rooms are split by gender and typically shared between two or three, but this will depend on volunteer numbers for your dates.
The accommodation on this program is self-catering (meals are not included in the program fees) and volunteers can make use of the kitchen facilities in the Volunteer House to prepare meals by purchasing groceries locally or may like to dine out at one of the many cafes, bars and restaurants located within easy reach of the house.
Be sure to try the traditional dish, Magloubeh, meaning 'upside down'. A delicious main meal of rice, eggplant, lamb or chicken that are layered for cooking and inverted to serve.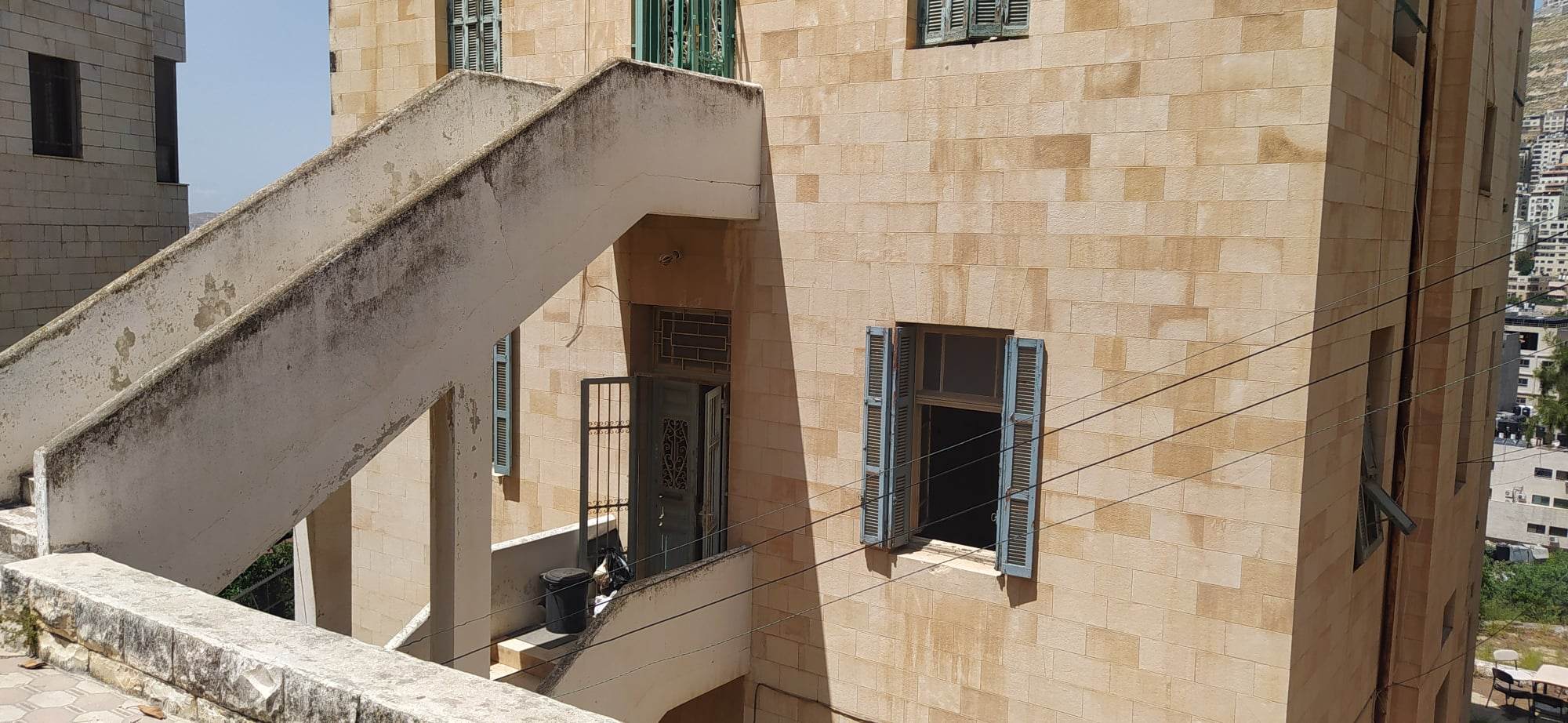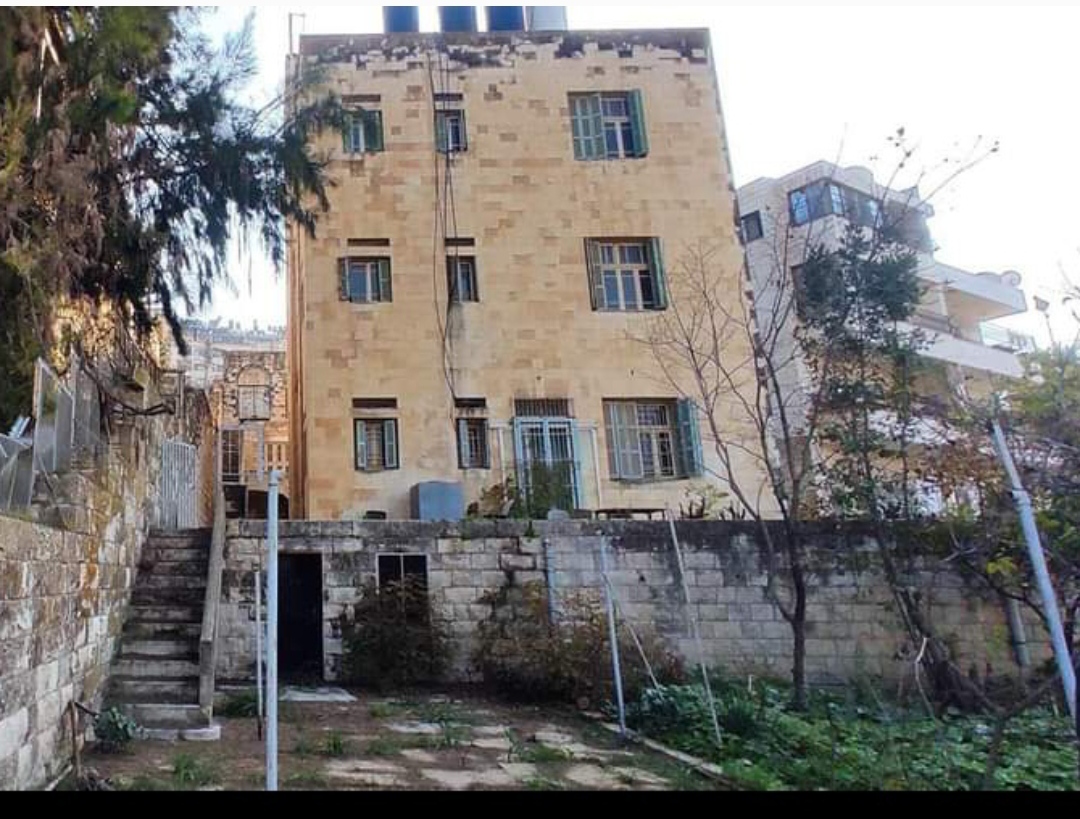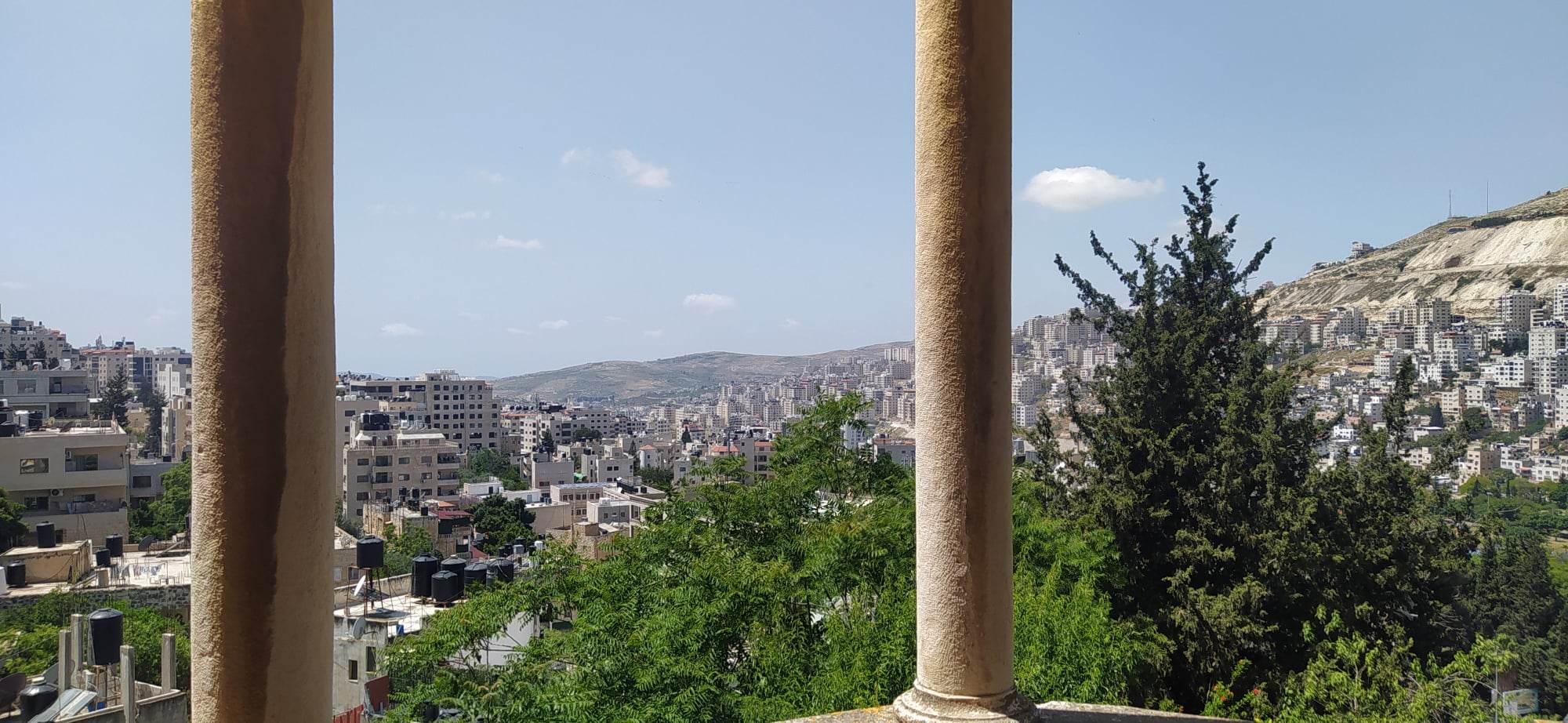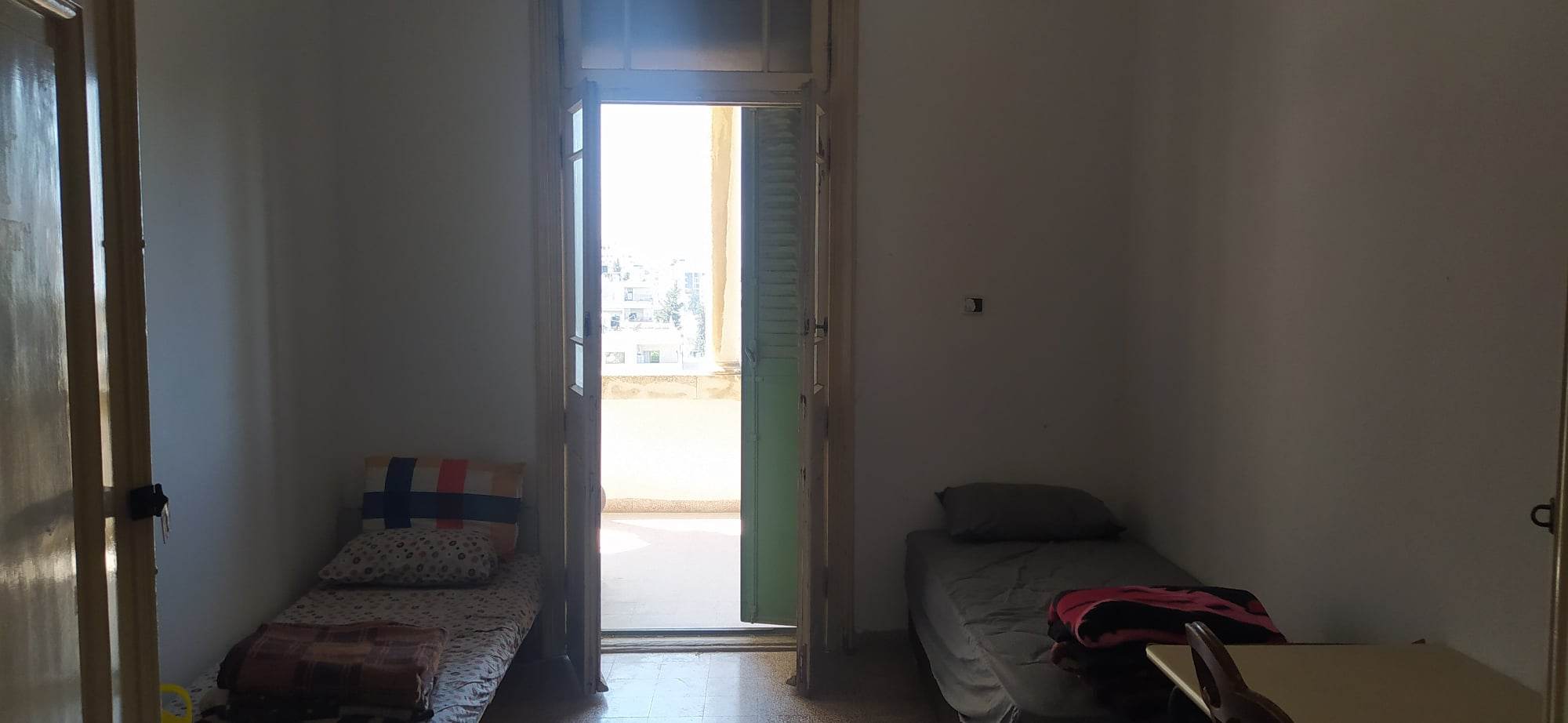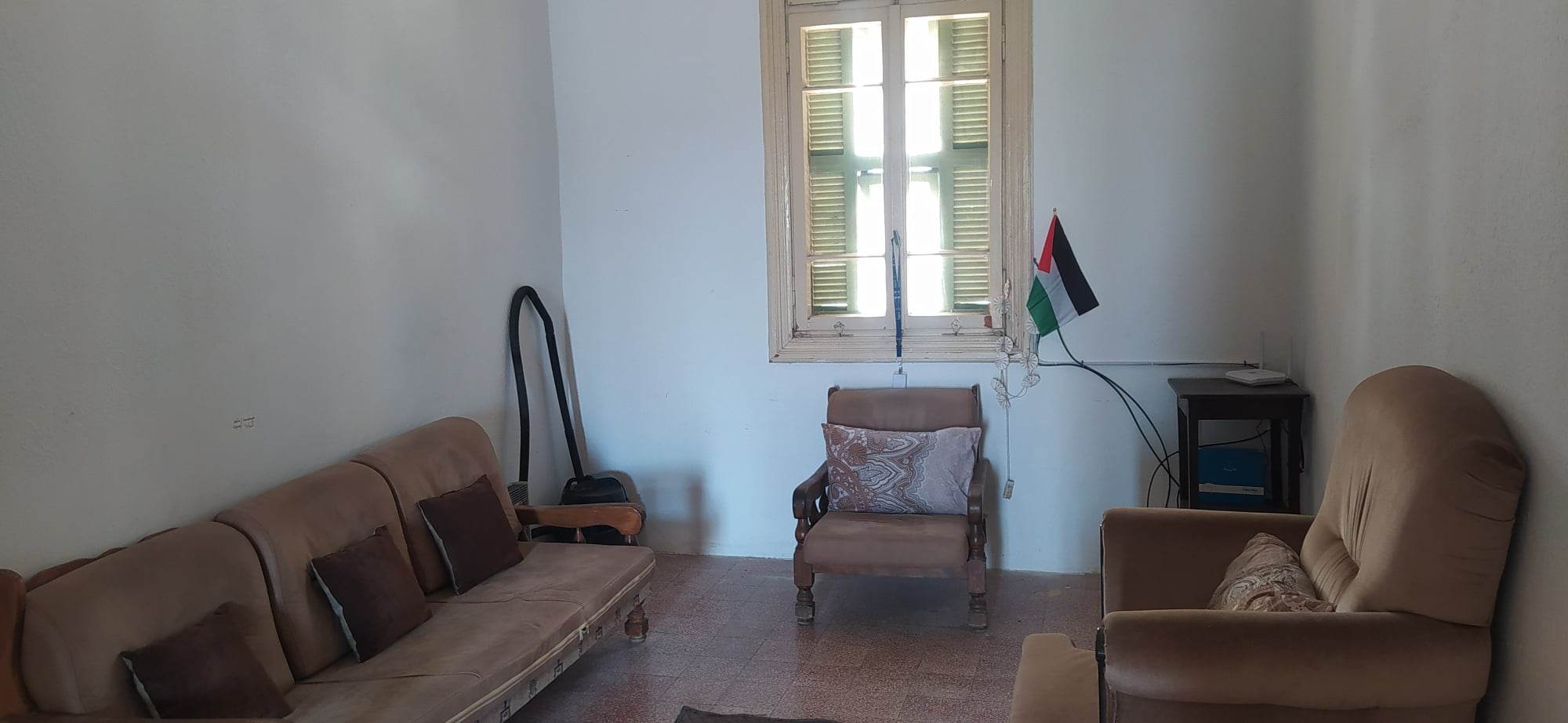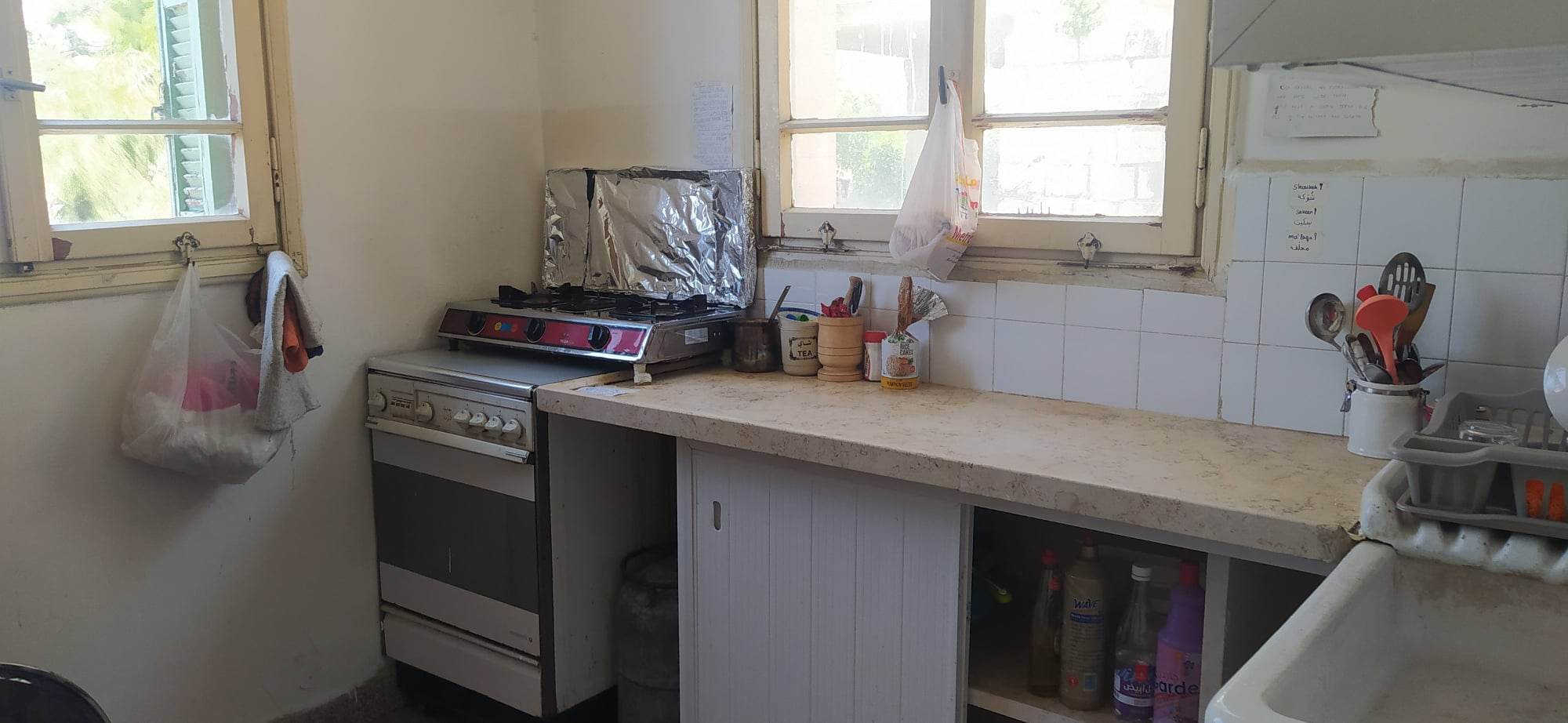 That's just
USD 20

per day* for:
*In addition to the program fees listed above a Registration Fee is payable to secure your place. The registration fee is USD 299 for those volunteering with Love Volunteers for the first time or USD 149 for any subsequent volunteer placements. The registration fee includes: lifetime LV Alumni Membership, fundraising support & advice, dedicated pre-departure support, certificate of completion (on request), and exclusive access to the LV Trip Planner.
Some things are not included in the program fees listed above, such as flights, visas, vaccinations, travel insurance, additional foods and snacks, spending money, local transport, in-country trips and excursions, return airport transfer (unless mentioned above).
Please note that prices are subject to change without notice. Please ensure you have read the Love Volunteers Terms and Conditions & Refund Policy.