Community Development San Diego
This program offers participants the opportunity to volunteer in California, providing community assistance on beneficial programs run by dedicated local NGOs in the beachside city of San Diego
The USA is often seen as a land of opportunity and wealth, however, the reality is that the majority of US residents suffer from income inequality, housing insecurity and a lack of basic resources. This project aims to address these issues and support local organizations endeavouring to help low-income families and un-housed populations. Volunteers can support these initiatives on a variety of projects, focused where the need is greatest.
Perfect for hard-working individuals who are keen to help vulnerable communities and are passionate about the ultimate goals of achieving thriving, vibrant and safe communities with equal opportunities and resources for all residents.  
Goals of this project:
Improving the quality of life for low-income and un-housed communities.  
Supporting organizations in providing easy access to food and basic necessities
Creating safe, positive spaces for residents who feel empowered in their own communities 
Enabling positive exchange between volunteers and communities that cross cultural, religious and socio-economic barriers 
More than ever volunteers in the US are needed to assist local organizations in their work with vulnerable communities. In this ever changing world the challenges are multiple and often unpredictable. Volunteers on this essential program will gain an insight into the issues faced by these communities and will play a part in combating these challenges and empowering individuals to be active in their community.  
Volunteers will be matched with local initiatives based on skill-sets, preferences and the needs existing at the time of placement. The program partners with various organizations running a diverse range of projects and the work undertaken by each volunteer is meaningful and beneficial to the communities served. Placements may be with food banks, homeless shelters, donation warehouses, schools and community centres.  
Volunteer work will vary depending on the projects being undertaken and may include:
Assisting in food distribution, for example serving meals and packing grocery boxes
Sorting donations of food, clothing or household goods 
Assisting local homeless shelters
Working with local groups to clean and beautify communal spaces
Love Volunteers welcomes all those 18 years and over who wish to help create a brighter future for people living in marginalized communities in the USA. While this project is best suited to those interested in the fields of anthropology, social work, social entrepreneurship and/or economics, volunteers who simply wish to be involved in a more 'varied' project are also welcomed as there are many ways you can assist and individual projects can often be tailored to suit the particular skills and interests or each participant. 
Importantly, all applicants must first and foremost have a genuine willingness to help, show drive and initiative, and bring a positive 'can-do' attitude. If this sounds like you, we want you on the team!
Additionally, volunteers applying to join this program will be required to supply to following documentation:
Emergency contact
Police check
Resume
San Diego is beachside bliss!  
It's hard to argue with San Diego's self-claimed title of "America's Finest City' when the weather is so perfect and the people so welcoming. Whether you spend time relaxing on a Pacific Ocean beach (of which there are many!), hike in the stunning regional parks framing the city, experience the inner-city attractions and parks or explore the delights of Downtown you cannot fail to be charmed.
What an incredible place in which to spend time on a worthwhile volunteer program! 
This project is available year-round and programs start every SUNDAY. Volunteers can choose to participate for periods ranging from 1 week to 4 weeks. Longer stays can be arranged directly with the local team, but will be subject to availability and individual visa conditions.
For current available start dates please check the calendar on the right.
Arrival & Orientation
Self-Catering , Airport Pickup Included
Volunteers are met on arrival into San Diego by our local representative and taken to the hostel to settle in. A welcome dinner for new and current volunteers is a great opportunity to get to know each other!  
Monday is Orientation Day, designed to help volunteers feel supported and comfortable in their new environment. The orientation will cover negotiating the public transport system and will include a visit to the project site and brief introduction by the community partner. 
Arrival Day: SUNDAY 8AM - 8PM
Departure Day: SATURDAY 
Arrival Airport: San Diego International Airport (code: SAN)
Accommodation & Meals
Public Hostel / Self Catered
Volunteers in San Diego are hosted at a popular hostel in Downtown, just a skip from Gaslamp District with its popular bars and restaurants and a short bus ride from those fabulous San Diego beaches! 
Rooms are dormitory style, sleeping up to 4, with shared bathrooms and the hostel offers all amenities required for a comfortable stay including free WiFi, storage lockers, laundry and kitchen facilities and communal areas for relaxing and meeting other guests.  Linen and towels are provided so volunteers need take only personal items.
Meals are not provided on this program and volunteers are welcome to either purchase groceries and prepare meals in the kitchen, or get out and about and explore the many bars and eateries in the local vicinity.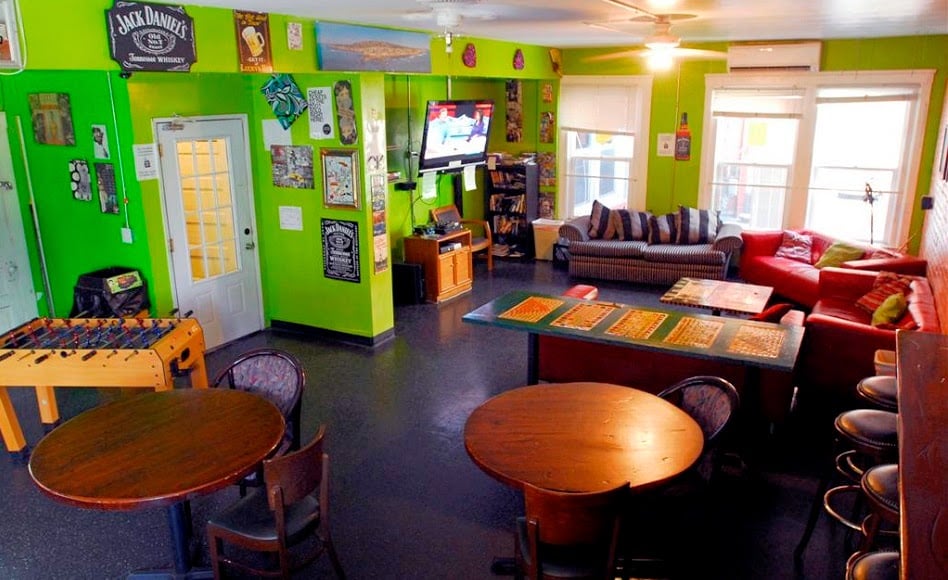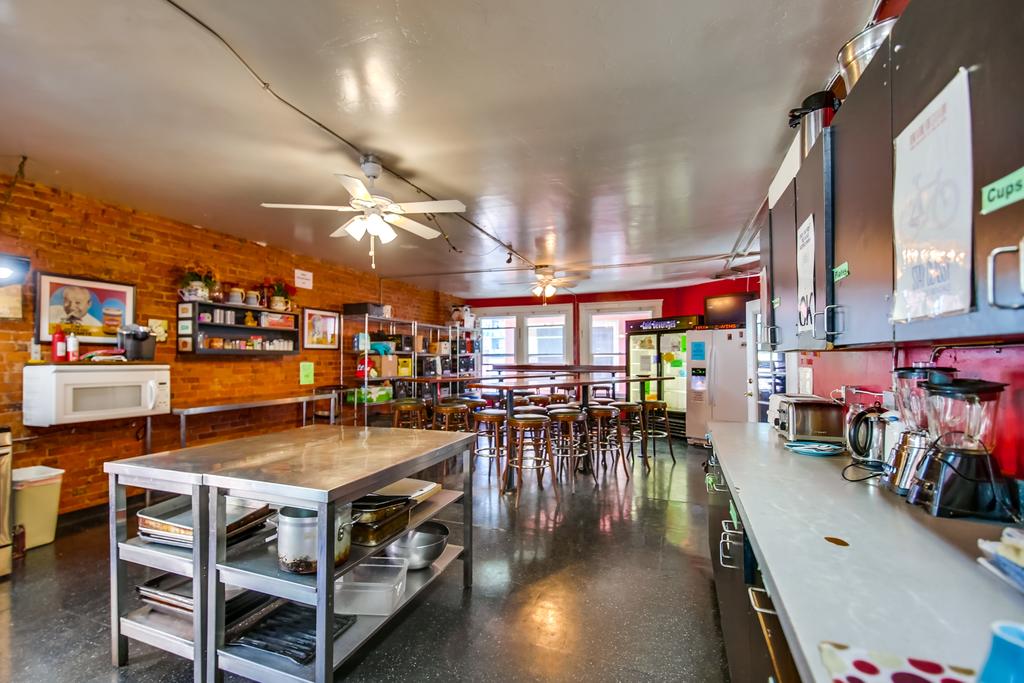 Prefer a private room?  No problem, it's an additional $55 per night.
Want arrange your own accommodation?  Totally fine.  The fees are adjusted accordingly: to $589 for 1 week. $783 for 2 weeks, $958 for 3 weeks and $1,146 for 4 weeks. 
That's just
USD 107

per day* for:
*In addition to the program fees listed above a Registration Fee is payable to secure your place. The registration fee is USD 299 for those volunteering with Love Volunteers for the first time or USD 149 for any subsequent volunteer placements. The registration fee includes: lifetime LV Alumni Membership, fundraising support & advice, dedicated pre-departure support, certificate of completion (on request), and exclusive access to the LV Trip Planner.
Some things are not included in the program fees listed above, such as flights, visas, vaccinations, travel insurance, additional foods and snacks, spending money, local transport, in-country trips and excursions, return airport transfer (unless mentioned above).
Please note that prices are subject to change without notice. Please ensure you have read the Love Volunteers Terms and Conditions & Refund Policy.