This important program was created with the goal of helping to improve the English-speaking abilities of some of the poorest residents of Phnom Penh. Education is key to breaking this seemingly endless poverty cycle, yet sadly, having access to native English speaking teachers is more often than not a luxury only available to children of wealthy parents. In conjunction with the local partner agency, and with the help of international volunteers, Love Volunteers aim to change that by giving access to English speaking teachers and classroom assistants in Phnom Penh . This project works with a number of schools reaching over 1,000 children aged between 6 and 12 years old. Ultimately it is hoped that through this project these children achieve the first step toward a life free of poverty. By sharing their knowledge and skills in the English language volunteers will have a direct, positive and long-lasting impact on the lives of some of Cambodia's poorest children
Goals of this Project:
Provide English language classes in under-resourced schools
Improve the future prospects of some of Cambodia's most impoverished children, and help them to break the poverty cycle
Expose non-English speakers to native English speakers in order to improve pronunciation and conversational skills
Enable inter-cultural exchange which benefits both residents and international volunteers alike.
Volunteers play an integral role in achieving the goals of this project. The impoverished children in this community need a helping hand to escape from the poverty in which their families have lived for generations. English language skills give these children this helping hand – improving their chances for higher education and employment. Native English speakers are desperately needed in teaching placements here to improve the children's English skills and help them prepare for a better future. Volunteers will learn a great deal on this program – about Cambodia, its people, and about themselves - all while doing great work helping others. This is a hugely rewarding project for any international volunteer who wants a travel and teaching experience and truly being an agent for positive change.
Volunteers will contribute in a number of ways and can expect to undertake the following tasks:
Work with children in the NGO primary schools
Teach English and focus on the children's self-esteem
Help children with their homework
Help teachers in the class as required
Love Volunteers welcomes all those 18 years and over who wish to help create a brighter future for children through the power of education. This project best suits those with experience and/or qualifications in the field of childhood development and education, though volunteers who simply wish to explore an interest in this field are also welcomed as there are many ways you can assist in the classroom. Whist not mandatory, completing a TEFL course prior to joining this project would prove to be highly beneficial. Ideally, volunteers on this project will have at least a basic knowledge of the local language in order to communicate effectively with staff and students, though this is not a pre-requisite. Importantly, all applicants must first and foremost have a genuine willingness to help, show drive and initiative, and bring a positive 'can-do' attitude. If this sounds like you, we want you on the team!
Additionally, volunteers applying to join this program will be required to supply to following documentation:
Emergency contact
Police check
Resume
Cambodia's vibrant capital has overcome the hardships of a violent past to once again become a "Pearl of Asia". Whilst tourists are still drawn by the memory of the Khmer Rouge and their horrific Killing Fields (and rightly so, this should never be forgotten), the city itself is taking a cue from it's majestic river and moving on. Chic, bustling bars and restaurants line the riverfront and streets beyond with patrons watching boats cruising, motorbikes and tuk-tuks buzzing and pedestrians strolling on by. The Cambodian people are courageous and incredibly hospitable and a stay in this city is not to be forgotten.
This project is available year-round and programs start the 1st and 3rd week of every month with volunteers arriving on SUNDAY. Volunteers can choose to participate for periods ranging from 2 - 8 weeks. Longer stays can be arranged directly with the local team, but will be subject to availability and individual visa conditions.
For current available start dates please check the calendar on the right.
Arrival & Orientation
Breakfast / Lunch / Dinner , Airport Pickup Included
Volunteers are met on arrival into Phnom Penh and taken to the Guest House to settle into their new environment. An orientation session will take place on Monday and Tuesday to cover the local area, public transport, amenities, customs, rules and recommendations and of course, what to expect from your volunteering experience.  This provides a great opportunity to get to know your hosts and fellow volunteers and ask any last questions you may have.
Arrival Day: SUNDAY
Departure Day: SUNDAY
Arrival Airport: Phnom Penh International Airport, Phnom Penh, Cambodia (Code: PNH)
We can arrange pick-up on Saturday if required.  The extra cost for an additional night's accommodation is $22 per person.
Accommodation & Meals
Volunteer House / Meals Included
Volunteers in Phnom Penh are accommodated in a Volunteer House, centrally located and close to amenities.  
Rooms are shared by up to 4 guests and split by gender. Fans are available for comfort in the summer months.  Western style bathroom facilities, hot showers  and bed linen is provided, so volunteers need only bring personal toiletries and a towel.  The accommodation is basic but comfortable by local standards.
Wifi is available at the Volunteer House and laundry facilities are located nearby and cost around $1 per kg.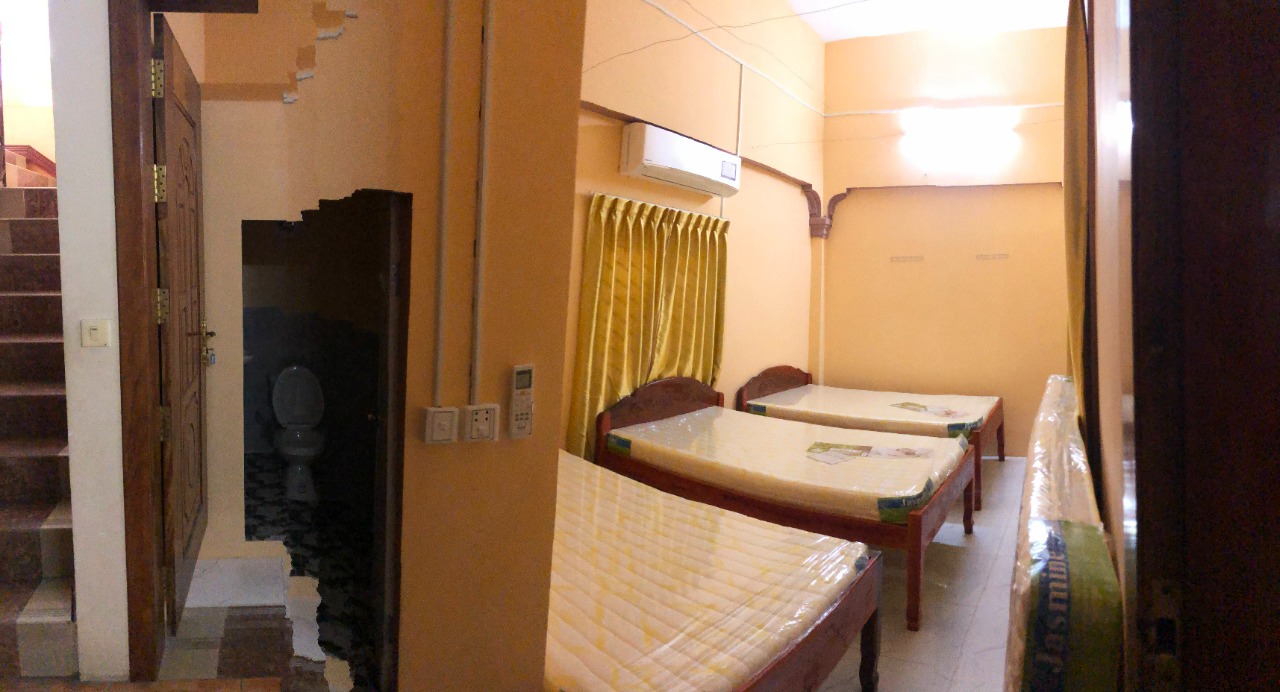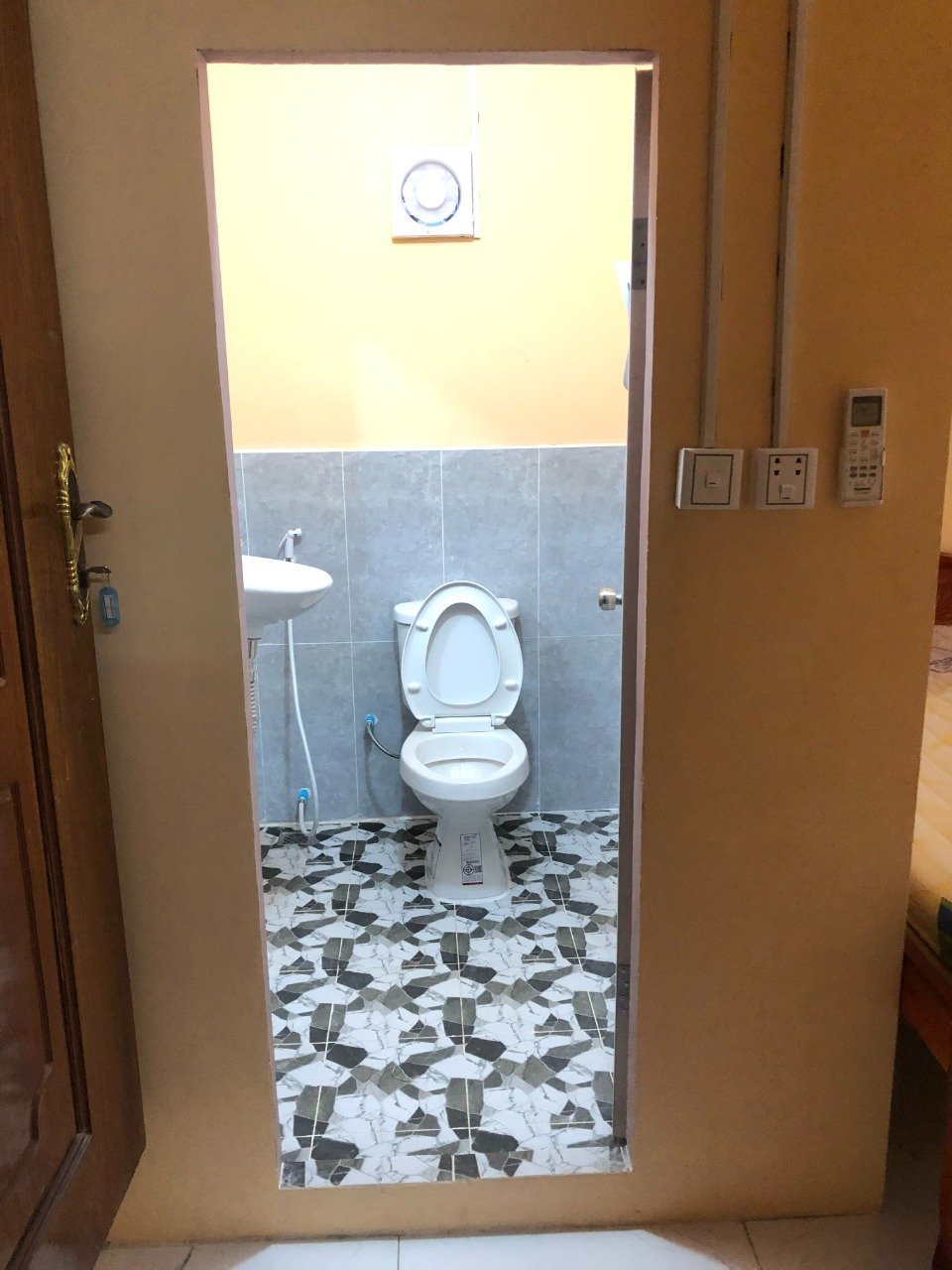 Breakfast, lunch and dinner are provided daily and included in the program fee. If you have special dietary requirements please let us know ahead of time. Strict vegetarians and vegans should  be ready to help with the cooking and shop for additional items if necessary.
Prefer to arrange your own accommodation?
No problem! The program fees will be adjusted to $445 for all durations.
Please note that transportation to and from the placement is not included in the program fee. The cost can range from $6 per day to $15 per day. If you are staying for an extended period it may be possible to work from 'home' for some of the time to keep the cost reasonable. Simply discuss this with the local team on arrival.
That's just
USD 34

per day* for:
*In addition to the program fees listed above a Registration Fee is payable to secure your place. The registration fee is USD 299 for those volunteering with Love Volunteers for the first time or USD 149 for any subsequent volunteer placements. The registration fee includes: lifetime LV Alumni Membership, fundraising support & advice, dedicated pre-departure support, certificate of completion (on request), and exclusive access to the LV Trip Planner.
Some things are not included in the program fees listed above, such as flights, visas, vaccinations, travel insurance, additional foods and snacks, spending money, local transport, in-country trips and excursions, return airport transfer (unless mentioned above).
Please note that prices are subject to change without notice. Please ensure you have read the Love Volunteers Terms and Conditions & Refund Policy.