Inclusive Agriculture Portugal
OPEN NOW!
Portugal's borders have reopened to international arrivals.  See the Additional Info. section for entry requirements. 
Volunteer in Portugal on this wide-reaching and innovative project focused on sustainable, inclusive agriculture that brings the 'buy local' initiative to life!
In Portugal, as with the rest of the world, the importance of producing and consuming locally grown, organic food is gaining recognition and is a tool in combating climate change. The 'local food movement' is one focus of this program and aims to reduce the distance food travels to reach the consumer. Reducing food miles minimises the carbon footprint of the production process and ensures that produce is fresh and high in essential nutrients. Eat a tomato, berry or fruit grown close to home and you will literally taste the difference! 
Additionally the program is committed to growing food organically, without harmful chemicals, genetic modification or irradiation. Using natural methods is integral to this project and of critical importance to our environment and consumer health.
Targeting the social inequality experienced by disabled individuals is also tackled on this pioneering program through inclusive processes that open career paths within the agri-food sector for those with physical or mental disabilities.  
This project is perfect for those who love the outdoors and have a passion for sustainable agriculture and social inclusion!
Goals of this project:
Supporting sustainable, organic food production 
Growing locally produced food that is environmentally friendly and nutrient rich
Creating job opportunities for less-abled individuals
Enabling positive exchange between volunteers and communities that cross cultural, religious and socio-economic barriers 
The focus of this project is two-fold; sustainable food production and social inclusion. Volunteers provide much needed labour on non-profit, organic farms, providing produce to the local community.  
Participants will learn about organic practices which utilise biodiversity and naturally incurring elements to deter pests and prevent disease instead of harmful external inputs such as pesticides, synthetic fertilisers, veterinary drugs, additives and preservatives.    
Tasks undertaken will depend on the season and needs of the agricultural centre but all work will be hands-on and undertaken with the supervision and support of local staff. The project is geared towards integrated training and social development of disabled people and volunteers will work alongside and within this important framework.    
Much of the work is done outdoors so volunteers should be prepared for the weather conditions in Portugal at the time of the placement.  
Volunteers will contribute in a number of ways and may be involved in any of the following tasks:
Work in fields: planting, weeding, harvesting, applying ground covering or watering
Assist in greenhouses: sowing seeds, labelling and organizing
Help in warehouses: producing baskets, packing, labelling and storing produce 
Love Volunteers welcomes all those 18 years and over who wish to assist in the workings of sustainable organic gardens in Lisbon. This 'hands-on' project is best suited to those who have a passion for agriculture, sustainability and the environment. The program also appeals to those with experience or interest in assisting the disabled with vocational training - or those who simply wish to pursue an interest in any of these areas. However, the project is open to all and does not require participants to have specific education, qualifications or experience, as you will be shown everything you need to know by your local project leader. 
A basic knowledge of the local language (Portuguese) is recommended but not essential.
All applicants must of course display a genuine willingness to help, be fit and active, show drive and initiative, and bring a positive 'can-do' attitude. If this sounds like you, we want you on the team!
Additionally, volunteers applying to join this program will be required to supply to following documentation:
Emergency contact
Police check
Resume
Vaccination Certificate
Portugal's capital city of Lisbon is characterized by its seven hills,  topped by miradouros or viewing terraces cleverly positioned to best capture the stupendous views across pastel coloured buildings, ancient ruins, dove white cathedrals and out over the Tagus Estuary (Rio Tejos).
History abounds as you would expect from one of Europe's oldest settlements and soars from the hilltops in the case of São Jorge Castle or is carved out of the ground as with the Roman excavations at the Museu do Teatro Romano. Simply meandering through the cobbled streets (quiet during the day and alive with revelry at night) steeps the visitor in the culture and history of this place.  
Food is king here and relaxing with a beverage and a plate of delicious local fare is rich reward for all that hard work volunteering and exploring!  
This project is available year-round with arrivals on the 1st and 3rd SUNDAY of each month. Volunteers can choose to participate for periods ranging from 1 week to 12 weeks. Longer stays can be arranged directly with the local team but will be subject to availability and individual visa conditions.
Spaces on this project are limited and therefore subject to availability. Early booking is recommended.
For current available start dates please check the calendar on the right.
Arrival & Orientation
Breakfast / Lunch / Dinner , Airport Pickup Included
The local team meet volunteers on arrival into Lisbon and transport is provided to the hostel to settle in.
On Monday a comprehensive orientation session takes place to cover the culture and customs, language basics, safety guidelines and practical information as well as an overview of the programs and volunteer experience.  A 2-hour responsible guided city tour is also included - perfect for getting to know Lisbon and meeting fellow volunteers and local staff. 
Arrival Day: SUNDAY 
Departure Day: SATURDAY 
Arrival Airport: 

Humberto Delgado International Airport, Lisbon (code LIS)
Accommodation & Meals
Public Hostel / Meals Included
Volunteers on this project are accommodated in a sustainable and socially responsible hostel in Lisbon. Rooms are dormitory style and split by gender (private room upgrades available) with shared bathroom facilities. 
The hostel is well equipped for a comfortable and enjoyable stay including free Wi-fi, roomy living area, gardens, pool and outdoor areas. There's even an activities room offering a free yoga class once a week and Portuguese lessons can be arranged onsite.  Plenty to keep you busy!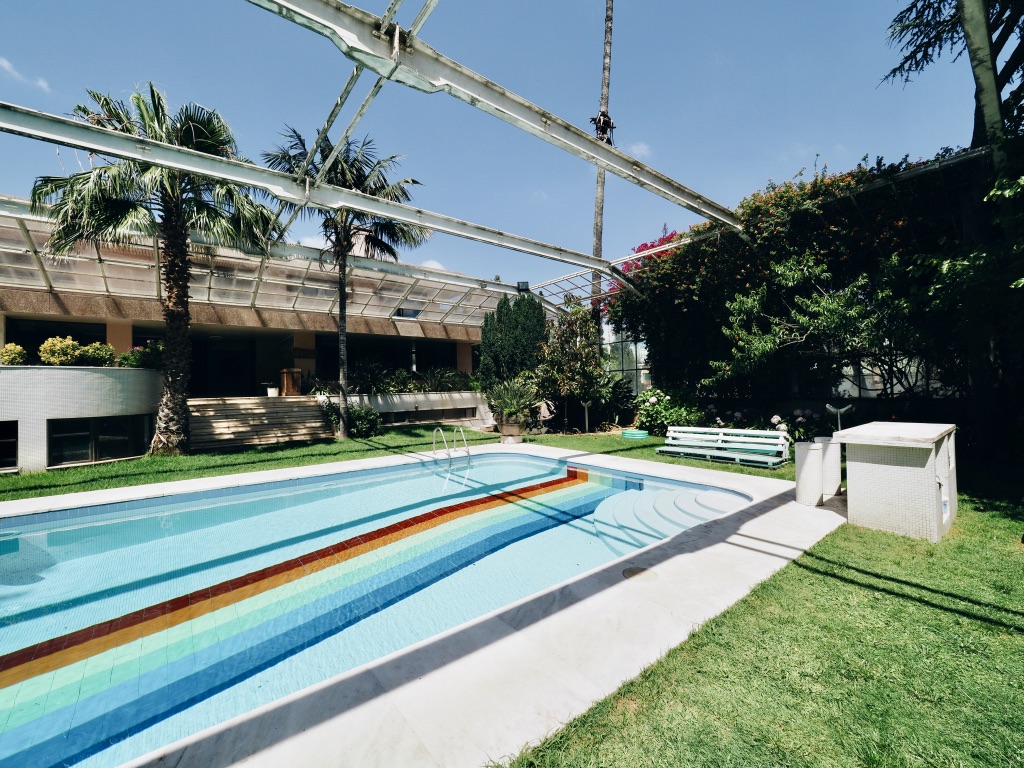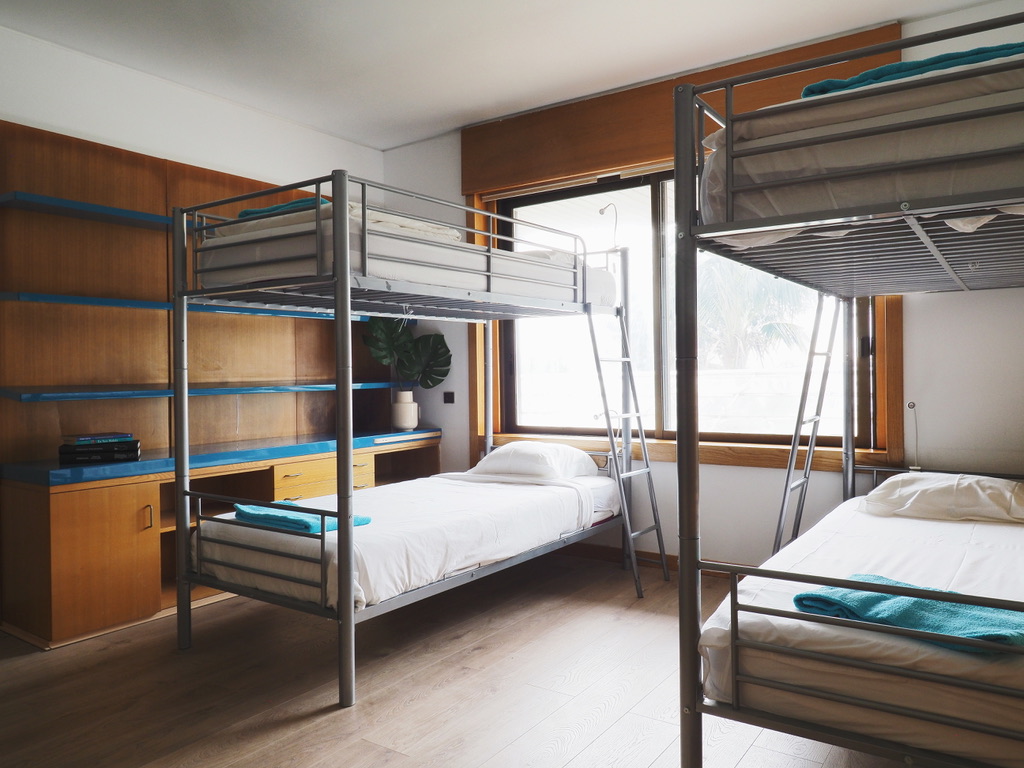 Linen and towels are included, laundry services are available and 3 meals a day are provided at the hostel so it's a veritable home away from home!
That's just
USD 113

per day* for:
*In addition to the program fees listed above a Registration Fee is payable to secure your place. The registration fee is USD 299 for those volunteering with Love Volunteers for the first time or USD 149 for any subsequent volunteer placements. The registration fee includes: lifetime LV Alumni Membership, fundraising support & advice, dedicated pre-departure support, certificate of completion (on request), and exclusive access to the LV Trip Planner.
Some things are not included in the program fees listed above, such as flights, visas, vaccinations, travel insurance, additional foods and snacks, spending money, local transport, in-country trips and excursions, return airport transfer (unless mentioned above).
Please note that prices are subject to change without notice. Please ensure you have read the Love Volunteers Terms and Conditions & Refund Policy.
COVID-19 requirements:
International arrivals are permitted from specified countries.  Check with your local Portuguese embassy as to the requirements for your nationality.
 
ALL TRAVELERS must present a negative PCR test taken within 72 hours of departure.