India has pandemic restrictions in place that mean this program can't get the assistance it needs right now.  Book now for 2021 and we'll work with you every step of the way and provide complete flexibility with dates!
Volunteers with a passion for yoga and travel will find this fantastic program to be one of the most rewarding experiences of their lives. Set in wondrous India, the homeland of yoga and a spiritual and cultural nirvana, volunteers will see the amazing sights of India and learn more about yoga while helping others in one of the most poverty stricken countries in the world. This program's aim is to provide willing volunteers to work directly with impoverished and disadvantaged children, while also carrying out essential work at the childcare facilities. This volunteering adventure starts in Delhi and travels to the country's heartland, taking in tea plantations, Himalayan mountain vistas and Buddhist monasteries. The program includes trekking along with much yoga and meditation practice. For volunteers wishing to help children in need, while also learning more about India and yoga, this program promises to be a truly enlightening experience.
Goals of this project:
Provide essential childcare to vulnerable children in India
Give impoverished and vulnerable children quality care, compassion and a sense of hope
Teach volunteers more about the practice of yoga and its spiritual and culture significance in India
Enable inter-cultural exchange which benefits both locals and international volunteers alike.
Volunteers on this amazing childcare, travel and yoga program will work on essential projects and help to maintain childcare facilities in Palampur. The day care centers in this developing nation are in a poor condition and volunteers pitch in by doing light renovation and repair work such as painting. Volunteers will also have time to work directly with the children aged 2 - 4, caring and playing with them. Teaching the children is also encouraged, along with teaching them a hobby or something volunteers have a special interest in. Yoga and meditation classes form part of most volunteer's days, along with taking in the sights of the local area including Lord Shiva Temple and Tashi Jong Monastery. A weekend trek enjoying the picturesque beauty of Bir and Billing with majestic views of the Himalayas is another highlight on this important program. Join Love Volunteers on this life changing experience and help make a world of difference to those less fortunate.
Volunteers will contribute in a number of ways on this program and can expect to undertake the following tasks:
Help to teach the children
Work on projects at the childcare facilities
Help to maintain facilities through activities such as painting
Spend time on activities and playing with children.
Love Volunteers welcomes all those 18 years and over who wish to help create a brighter future for people living in marginalized communities of India. This project is best suited to those volunteers who simply wish to be involved in a more 'varied' project as they will not only get to experience the wonderful sights and sounds of this fascinating country, but will also have the opportunity to assist the local people and communities along the way. The project is also open to all and does not require participants to have specific education, qualifications or experience, as you will be shown everything you need to know by one of local project leaders. Importantly, all applicants must first and foremost have a genuine willingness to help, show drive and initiative, and bring a positive 'can-do' attitude. If this sounds like you, we want you on the team!
Additionally, volunteers applying to join this program will be required to supply to following documentation:
Emergency contact
Passport
Volunteers on this enriching program enjoy the unique experience of staying in authentic Palampur. A vibrant market town located at the foothills of the Himalayas in the Indian state of Himachal Pradesh and a short 40 minutes drive south of Dharamsala, Palampur is a literally nestled in nature with tea plantations, pine forests and the ubiquitous streams and waterways all within easy reach.  A haven for yogis! 
This project is available year-round on set dates with SUNDAY arrival.
Volunteers who complete this two-week program can opt to extend their stay and continue with additional volunteering work on any of our programs in Delhi.
Spaces on this project are limited and therefore subject to availability. Early booking is recommended.
For current available start dates please check the calendar on the right.
Arrival & Orientation
Breakfast / Lunch / Dinner , Airport Pick Up Not Included
Volunteers fly into Dharamsala and take a bus to Palampur (a journey of around 45mins) where they are met by the local team. An orientation session is held either Sunday or Monday depending on arrival timing.  The session will cover safety, transportation, basic culture and history and is a chance to get to know other volunteers and the local team and ask any questions you may have. 
Arrival Day: SUNDAY 6:30AM - 10PM
Departure Day: SATURDAY by 12PM
Arrival Airport: Gaggal Airport, Dharamsala (DHM) from where a local bus is taken to Palampur
Volunteers are also welcome to join us for an optional Orientation Week in Delhi (details provided in the Additional Info. section). In this case pick-up would be provided on arrival into Indira Ghandi International Airport, Delhi (DEL) on Sunday between 6:30am and 10pm. Transport from Delhi to Palampur is not included and should be independently arranged.
Accommodation & Meals
Volunteer House / Meals Included
Volunteers on this incredibly rewarding program are accommodated in a Volunteer House in Arla, 10mins drive from Palampur town, in the foothills of the Himalayan mountain range. A beautiful and serene base from which to participate on the program and explore the local area.
Rooms are shared with attached western-style bathrooms with hot showers.  Heating is available during the colder months and bed linen is provided so volunteers need only bring personal toiletries and towels. 
WiFi is available in the house so keeping in touch with friends and families is easy.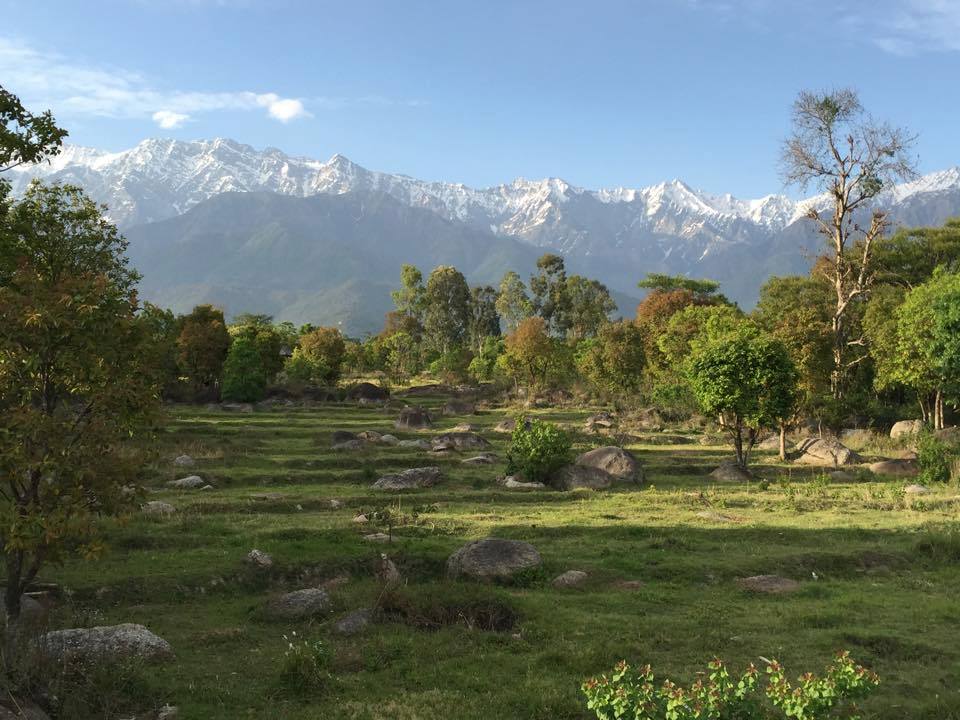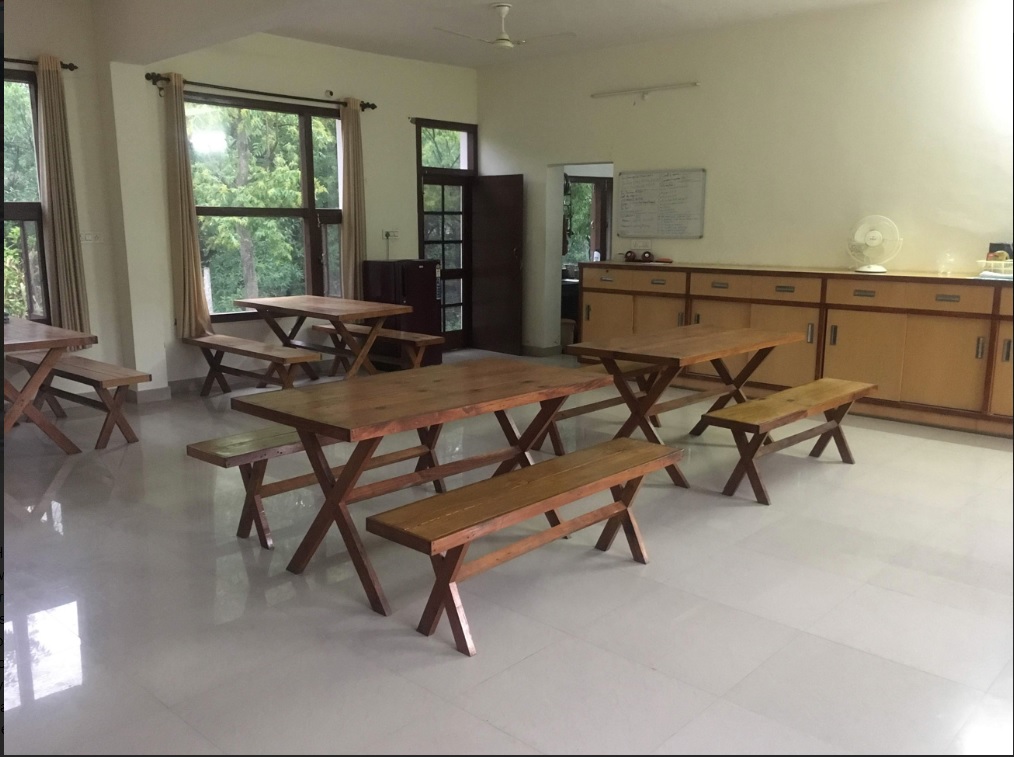 Volunteers are provided with breakfast, lunch and dinner daily whilst at the volunteer house.  
Indian food is not restricted to the ubiquitous 'take-aways' Westerners might be used to and there will be something for every palate from delectable street food to rice based dishes and curries, naans and kebabs and so much more. Dishes are often vegetarian with lentils (known locally as dal) a common ingredient. 
That's just
USD 65

per day* for:
*In addition to the program fees listed above a Registration Fee is payable to secure your place. The registration fee is USD 299 for those volunteering with Love Volunteers for the first time or USD 149 for any subsequent volunteer placements. The registration fee includes: lifetime LV Alumni Membership, fundraising support & advice, dedicated pre-departure support, certificate of completion (on request), and exclusive access to the LV Trip Planner.
Some things are not included in the program fees listed above, such as flights, visas, vaccinations, travel insurance, additional foods and snacks, spending money, local transport, in-country trips and excursions, return airport transfer (unless mentioned above).
Please note that prices are subject to change without notice. Please ensure you have read the Love Volunteers Terms and Conditions & Refund Policy.
Orientation Week (Optional Extra – US$250):
This one week program allows new arrivals to gain knowledge about the culture, traditions, customs and language of India. Participants are given Hindi language and history lessons, introduced to the famous Indian cuisine and also get to experience a Bollywood movie!
Below is an sample itinerary.
Day 1 - Welcome to India, introduction to the program in Delhi, safety briefing, basic culture and history about India. In the afternoon, volunteers can explore the local market with their new friends. Welcome dinner at a local Indian restaurant is a perfect chance to interact with each other and the local team.  

Day 2 - Start to explore Delhi by visiting Birla Mandir and get a street view of India Gate, President Estate and Parliament house. Lunch at a local restaurant and go on to see Akshardham Temple – the world's largest Hindu temple.

Day 3 – In-House Session: Volunteers have an interactive session with the local coordinator on cultural topics such as the arranged marriage and joint family systems. In the afternoon volunteers are given a Hindi Language session in which they can learn the basic Hindi words.

Day 4 – Second Hindi language class for 3 hours, covering more words and vocabulary to help you in daily use. In the evening watch a Bollywood movie – in Hindi! 
 
Day 5 - Discover Delhi - Go on a guided tour to Delhi's most visited tourist spots. This would be a full day tour of New Delhi including a lunch at a local restaurant.

Day 6 – (Optional – US$100) - Visit India's most famous landmark – the Taj Mahal!
This program is highly recommended for volunteers planning on joining us in Delhi and provides a perfect start to a volunteering placement!