The Wildlife Rescue Program
OPEN NOW!
Costa Rica has reopened to international arrivals. See the additional info. section for procedures in place.
This fabulous project was developed to simply save animal lives. Costa Rica has an abundance of indigenous animal life, home to thousands of species of unique and amazing creatures. Unfortunately animals are vulnerable to the encroaching human world, illegal activity and their natural environments devastated. Animal victims of repossession, loss of habitat and accidents are constantly brought in by local officials and members of the general public from all corners of the country. Many are able to be nursed back to health, and once fully rehabilitated, are released back into their natural habitat. The groups of animals rescued and cared for are mainly primates, birds and reptiles, and can include Tapirs, Sloths, Toucans, Spider Monkeys, Green and Scarlet Macaws, Turtles, Snakes, Crocodiles and even a few different species of indigenous felines.
Sadly the Rescue Centre we support does not receive any ongoing government funding, relying heavily on donations from the public and the generous contribution of volunteers, both national and international, to keep them operational. This program plays a significant role is helping these important rescue centres continue their wonderful work by supplying a willing volunteer labor force to assist them.
Goals of this Project:
Work to save the lives of vulnerable animals
Improve the future prospects of the indigenous animals of Costa Rica
Learn about the native animals of Costa Rica and how to protect them
Create an environment that enables different cultures to work together with the goal of saving animal lives.
Volunteers on this project play an essential role in the care of the rescued animals and their contribution is invaluable. Like many conservation programs funds are greatly lacking and a willing volunteer labor force is essential to the success of the projects.  
Volunteers are primarily involved in maintaining the grounds and enclosures to ensure the animals have a clean and enriching environment.  Other work may include collection and preparation of food, exercising, grooming and feeding animals and assisting with day visitors to the centre.  
Please note that many of the animal related tasks are completed in the early morning, before day visitors arrive.  Volunteers wishing to assist with these duties can arrange to work from 7am - 9:30am on certain days. 
Volunteers will contribute in a number of ways and can expect to undertake many of the following tasks:
Clean animal enclosures/compounds
Feed animals – including bottle feeding rescued infant animals when required
Assist in medical treatment as appropriate
Collect and prepare food items
Assist in rescue calls when required
Maintain paths, signs and other infrastructure
Repair and maintain animal enclosures.
Learn about Costa Rica's native and endangered wildlife and help to educate others. 
As with all of our Animal Welfare Programs, physical interaction between humans and wild animals is restricted. Please remember these are rescue centers, not petting zoos. 
Love Volunteers welcomes all those 18 years and over who wish to give their time and energy to help protect and conserve the native wildlife of Costa Rica. This project is best suited to those who are either pursuing a career in animal conservation/zoological studies, or who simply wish to explore an interest in this field. However, the project is open to all and does not require participants to have specific education, qualifications or experience, as you will be shown everything you need to know by one of local project leaders. Importantly though, all applicants must first and foremost have a genuine willingness to help, show drive and initiative, and bring a positive 'can-do' attitude. If this sounds like you, we want you on the team!
Additionally, volunteers applying to join this program will be required to supply to following documentation:
This project works with a Rescue Centre located just outside Playa Jaco, a small town beside a beautiful beach on Costa Rica's south Pacific coast, set near lush green rain forest and mountains with an active tourism market and buzzing night life scene. Jaco Beach is one of Costa Rica's top surfing hot spots and the town, with its bustling main street of shops and cafes, has a vibrant, friendly and relaxed atmosphere. This is a truly wonderful place to volunteer and give back to the local community! 
This project is available year-round and programs start every SATURDAY. Volunteers can choose to participate for periods ranging from 1 week to 12 weeks. Longer stays can be arranged directly with the local team, but will be subject to availability and individual visa conditions.
Spaces on this project are limited and therefore subject to availability. Early booking is recommended.
For current available start dates please check the calendar on the right.
Arrival & Orientation
Breakfast / Lunch , Airport Pickup Included
Upon your arrival in San Jose you will be collected at the airport and taken to host family accommodation in Santa Barbara de Heredia, 40mins north of San Jose, where you will stay Saturday night. 
On Sunday a brief welcome orientation will be provided to help you settle in and ask any last minute questions. The local team will arrange your transfer to Jaco by public bus on Sunday afternoon.  A representative from the local project team will meet you on arrival in Jaco and take you to the accommodations to settle in.
On Monday morning, you will be taken to your project site and introduced to the project leader who will provide specific information about your role. 
Program Arrival Day: SATURDAY
Program Departure Day: SATURDAY
Arrival/Departure Airport: Juan Santamaria International Airport, San Jose, Costa Rica (Code: SJO)
Accommodation & Meals
Volunteer House / Meals Included
Volunteers on this amazing program will primarily be housed in comfortable and relaxed volunteer lodgings to the south of bustling Jaco township, a short ride from the beach, shops and restaurants.
Rooms are shared by up to 4 volunteers, depending on the time of year and number of volunteers onsite.  The rooms each have their own bathroom and are equipped with cable TV, coffee machine and fridge.  There is even a pool, air-conditioning and wifi! A great base from which to volunteer and explore.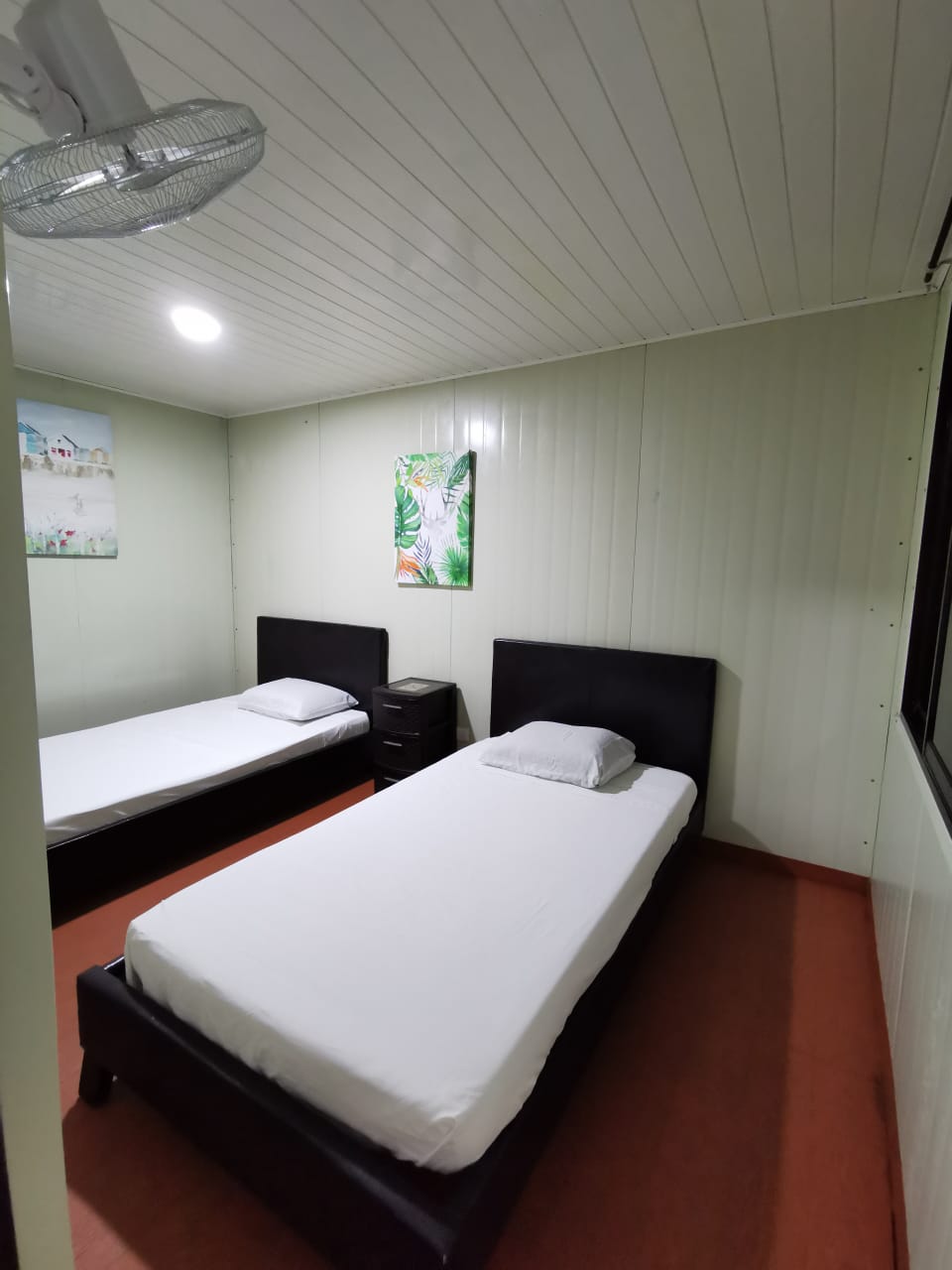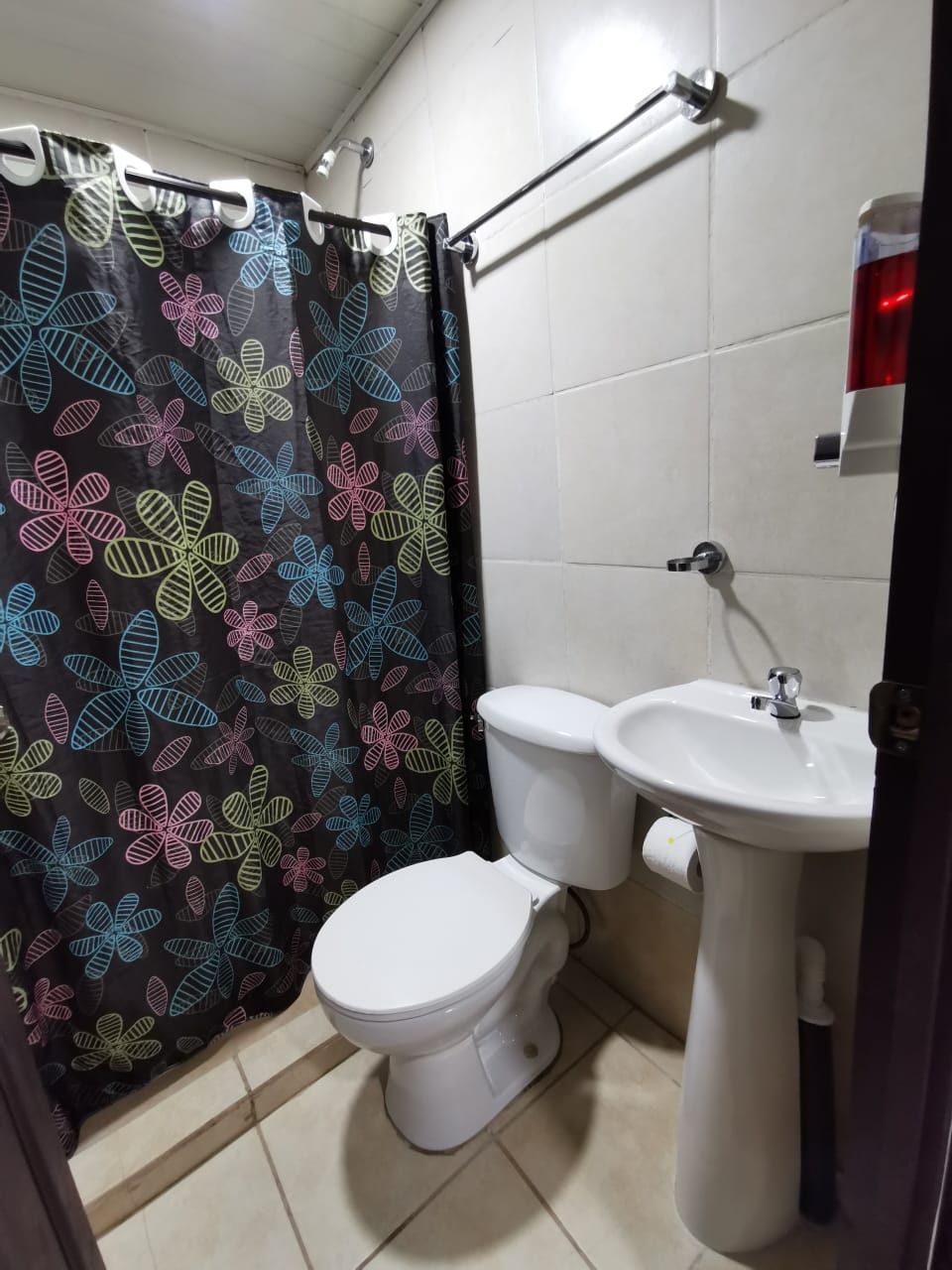 Volunteers are provided with breakfast and lunch each day throughout the placement. Dinner can either be delivered or eaten out at one of the local cafes or restaurants where you can try cheap and tasty local food. Easy!
During busy periods and for those who prefer, home-stay options are also available. 
Discounted program fees apply to those arranging their own accommodation. For more details see Additional Info section below.
That's just
USD 46

per day* for:
*In addition to the program fees listed above a Registration Fee is payable to secure your place. The registration fee is USD 299 for those volunteering with Love Volunteers for the first time or USD 149 for any subsequent volunteer placements. The registration fee includes: lifetime LV Alumni Membership, fundraising support & advice, dedicated pre-departure support, certificate of completion (on request), and exclusive access to the LV Trip Planner.
Some things are not included in the program fees listed above, such as flights, visas, vaccinations, travel insurance, additional foods and snacks, spending money, local transport, in-country trips and excursions, return airport transfer (unless mentioned above).
Please note that prices are subject to change without notice. Please ensure you have read the Love Volunteers Terms and Conditions & Refund Policy.
COVID-19 requirements:
Visitors traveling to Costa Rica will need to provide proof of a medical insurance policy to cover any COVID-19 related medical treatment or quarantine lodging while in Costa Rica. In the case of international insurance, tourists must request from their insurer a certification issued in English or Spanish, noting: 1) the validity of the policy during the dates of visit to Costa Rica, 2) guarantee of coverage for medicals expenses in cases of COVID-19 related medical treatment in the amount of 50,000 USD and, 3) minimum coverage of 2,000 USD for extended lodging expenses due to COVID-19 related illness. It is also possible to purchase a Costa Rican medical insurance policy through the National Insurance Institute (INS) or Sagicor of Costa Rica, covering the duration of your stay in Costa Rica.
All visitors must also complete an online Health Pass (pasa de Salud) 48 hours prior to travel to Costa Rica. The Health Pass can be found at https://salud.go.cr.
Prefer to stay with a Host Family?
For those volunteers who prefer to be more immersed in the local culture, staying with one of our wonderful local host families in Jaco is an excellent way to 'live like the locals do' and get first hand experience of local culture and customs. 
If you would like to upgrade to Host Family accommodation, simply let us know!
Arranging your own accommodation?  
No problem!  The program fee is adjusted to $195 for the 1st week + $30 for each additional week.