Child Development Program
OPEN NOW!
This wonderful project was created with the goal of helping to improve the prospects of children in the coastal town of Puerto Jiménez. Costa Rican childcare centres and schools often lack sufficient resources and quality staff are in short supply resulting in overcrowding and inadequate support for the children. 
International volunteers provide much needed assistance in these child focused settings and offer increased opportunity for children to learn across recreational and educational areas. Enhanced skill sets, such as the English language, open vocational pathways and improve higher education prospects. Children are eager to learn and enjoy engaging with international volunteers!  
Placements are tailored to the needs of the community with opportunities available in a variety of settings including government run daycare centres, after school programs, community centres and tutoring.
Goals of this Project:
Enhance the provision of care and education to children in Puerto Jiménez.
Improve the future prospects of Costa Rican's youth
Give the children access to native English speakers in order to improve pronunciation and conversational skills
Enable inter-cultural exchange which benefits both students and international volunteers alike.
Volunteers play an integral role in achieving the goals of this project, enhancing the provision of care and education to the youth of Puerto Jiménez.
Participants will contribute in a number of ways; sharing life-skills and learning across areas such as English, sport, music, art and craft. Volunteers provide a welcome boost to under-resourced facilities and enhance the opportunities and life-long prospects of Costa Rica's youth.  
Placements are based in a range of settings including childcare and community centres, tutoring and after school programs. Participants are matched with a best fit project and are likely to be working across a range of projects during their stay.
Assist local staff with planned activities  
Help with planning and arranging fun and educational activities
Converse with students in English to improve fluency
Share experiences and skills to promote a love of learning 
Love Volunteers welcomes all those 18 years (17 with parental consent) and over who wish to help create a brighter future for children through the power of education. This project best suits those with experience and/or qualifications in the field of childhood development and education, though volunteers who simply wish to explore an interest in this field are also welcomed as there are many ways you can assist in the classroom. 
Spanish is preferred but not mandatory and completion of a TESOL course would also be beneficial but is not required (see the Additional Info. section for information on both). 
Importantly, all applicants must first and foremost have a genuine willingness to help, show drive and initiative, and bring a positive 'can-do' attitude. If this sounds like you, we want you on the team!
Additionally, volunteers applying to join this program will be required to supply to following documentation:
Emergency contact
Police check
Resume
Project Location
Costa Rica, Puerto Jiménez, Osa Peninsula
This project is based on stunning Osa Peninsula on Costa Rica's South Pacific coast. Off the beaten tourist track, Osa is a veritable paradise and Costa Rica at its very best! 
The Peninsula is dominated by the Corcovado National Park with its vast array of native wildlife including endangered species and Costa Rica's big cats. Guided jungle adventures can be arranged from Puerto Jiménez. Marine enthusiasts and beach lovers will enjoy the attractions of Drake Bay, Caño Island marine reserve and the surf beaches of Cabo Matapalo and Carate.
Puerto Jiménez is the peninsula's largest town and provides a great base for exploring the region, providing easy access to both the vast expanse of the Parque Nacional Corcovado for hiking and wildlife and the emerald waters of the Golfo Dulce for beaches and surf.  
Immersing volunteers into its unspoilt natural beauty and providing a genuine insight into the 'Tico' way of life; Osa peninsula is the genuine article!
See the Additional info. section for examples of optional excursions.
This project is available year-round with arrivals every SUNDAY. Volunteers can choose to participate for periods ranging from 1 week to 4 weeks. Longer stays can be arranged directly with the local team.
For current available start dates please check the calendar on the right.
Arrival & Orientation
Breakfast / Lunch , Airport Pickup Included
Our local team will meet with volunteers in San Jose and arrange transport to Puerto Jiménez by public bus.  
The bus departs San Jose at 10am so volunteers must either fly in prior to 10am Sunday or arrange accommodation in San Jose Saturday night from where they will be collected on Sunday.
Volunteers are met off the bus in Puerto Jiménez and taken to the accommodation to settle in. On Monday a full orientation session is provided to cover all aspects of the local area and placement. This is a great opportunity to meet the program coordinators and other volunteers and ask any last minute questions.  
Program Arrival Day: SUNDAY prior to 10am
Program Departure Day: SATURDAY
International Airport: Juan Santamaria International Airport, San Jose (code: SJO)
Accommodation & Meals
Volunteer House / Meals Included
Volunteers on this program are accommodated in Volunteer House accommodation a short journey from the beach. Two houses are available and split by gender. Rooms are dormitory in style and shared by up to 4 volunteers. 
All of the basic amenities are provided including western bathroom facilities with cold water showers, electricity, ceiling fans and free wifi. Bedding is provided so volunteers need only bring toiletries and towels.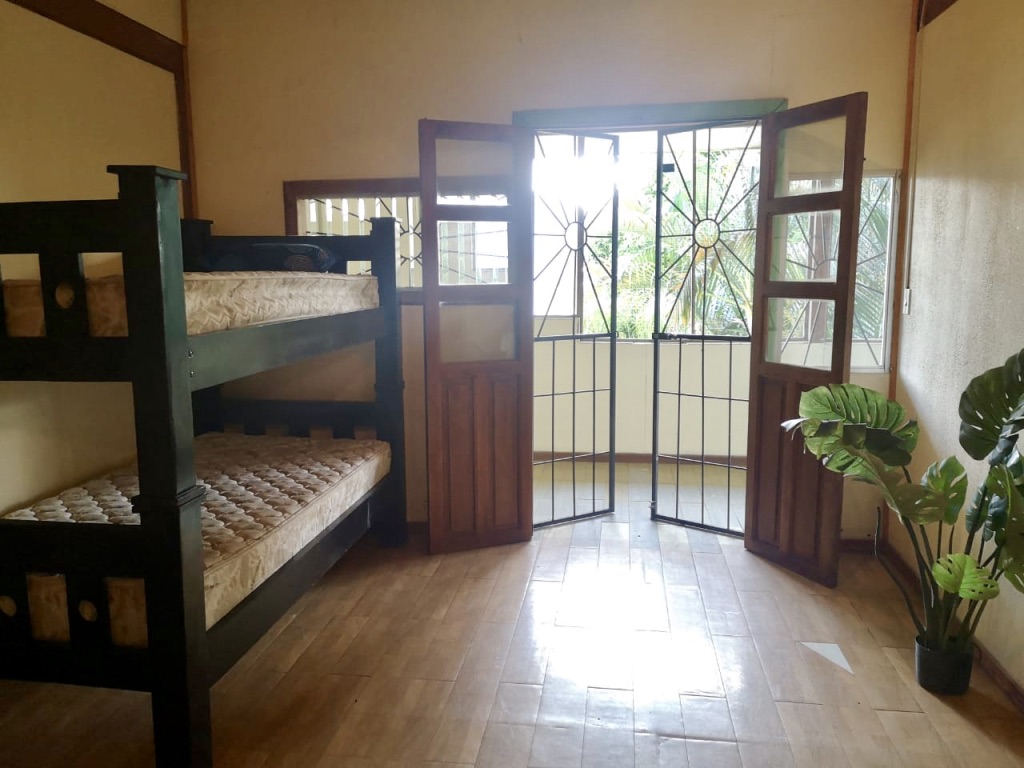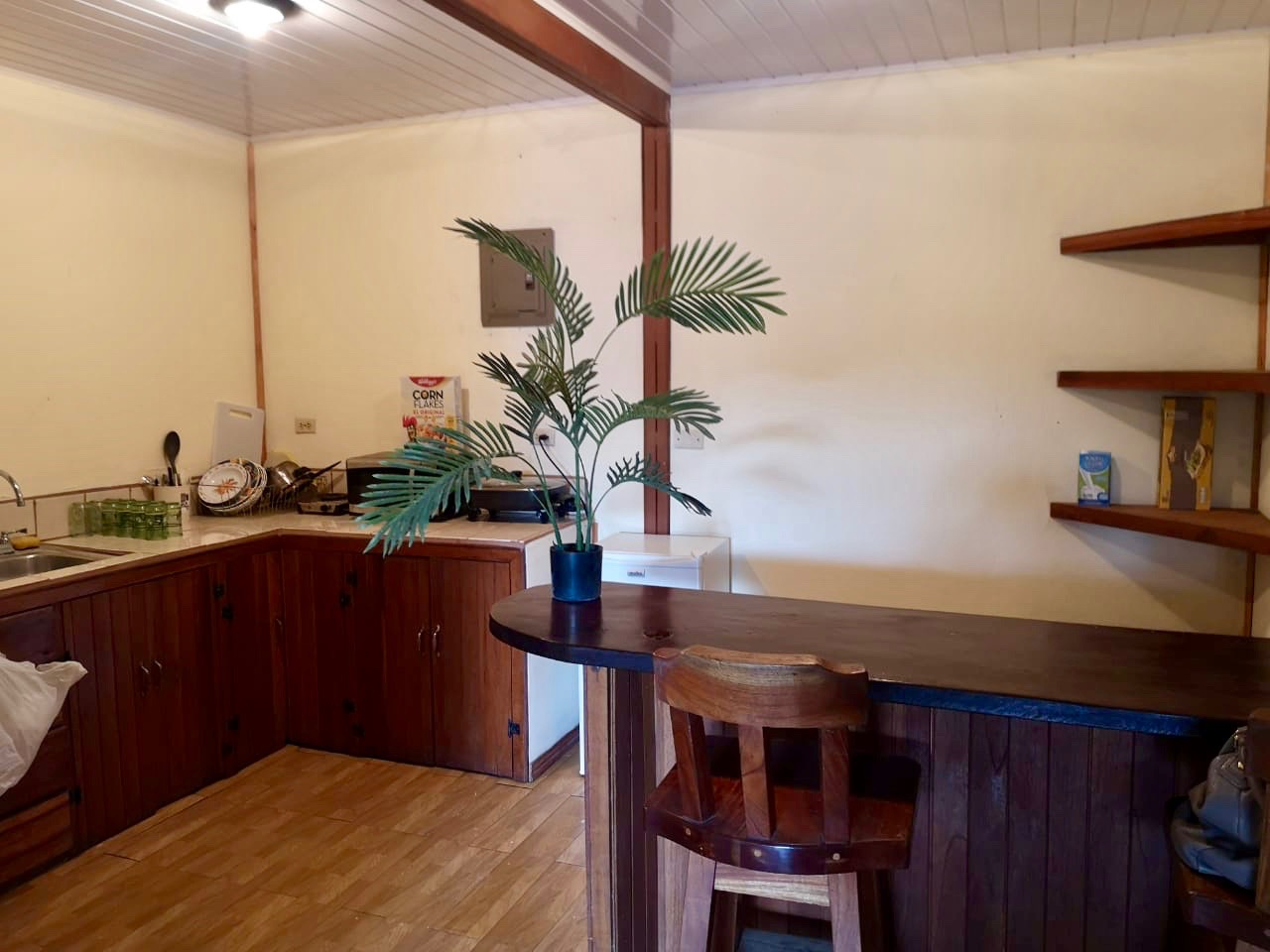 Volunteers are provided 2 meals per day (breakfast and lunch) throughout the placement. Dinner is not included but can be arranged with the hosts, prepared yourself or eaten out at one of the local cafes or restaurants where you can try cheap and tasty local food. The meals provided are local cuisine and predominantly vegetarian. 
That's just
USD 44

per day* for:
*In addition to the program fees listed above a Registration Fee is payable to secure your place. The registration fee is USD 299 for those volunteering with Love Volunteers for the first time or USD 149 for any subsequent volunteer placements. The registration fee includes: lifetime LV Alumni Membership, fundraising support & advice, dedicated pre-departure support, certificate of completion (on request), and exclusive access to the LV Trip Planner.
Some things are not included in the program fees listed above, such as flights, visas, vaccinations, travel insurance, additional foods and snacks, spending money, local transport, in-country trips and excursions, return airport transfer (unless mentioned above).
Please note that prices are subject to change without notice. Please ensure you have read the Love Volunteers Terms and Conditions & Refund Policy.
Costa Rica entry requirements: 
All visitors must complete an Online Health Pass (pasa de Salud) 48 hours prior to travel to Costa Rica. 
All visitors must provide proof of travel insurance and include the details on their Health Pass.  The insurer must provide certification issued in English or Spanish, noting the following:
1.  Validity of the effective policy for the duration of the stay in Costa Rica.
2.  Guaranteed coverage for medical expenses in cases of COVID 19 of at least US$50,000.
3.  At least US$2,000 coverage for lodging expenses due to pandemic illness or trip interruption/cancellation due to illness.
Approved insurers are:
Grupo INS
Sagicor
BlueCross BlueShield
Visitors do not need a negative COVID test or COVID vaccination and are not required to quarantine or self-isolate on arrival. 
The following are available for booking directly with our local team.
4 DAY CORCOVADO NATIONAL PARK GUIDED TRIP ADD-ON
Corcovado National Park is considered one of the most biologically diverse places on Earth, boasting 2.5% of the earth's animal species. It is home to at least 367 species of birds, 140 mammals, 71 reptiles, 46 amphibians and 40 freshwater fish. This list includes four types of venomous snake, all four species of monkey found in Costa Rica, an enormous concentration of scarlet macaws (relative to other places in Central America), four species of turtle, peccaries, red-eyed tree frogs, harpy eagles, and a very small number of jaguars.Tapirs – rare animals that look like a cross between a horse and an elephant – are fairly common here, as well as sloths, toucans and pumas.
There are many primary jungles (environments that have not been altered by humans) in and around the Drake Bay area. The Floating Tour adventure begins with a relatively short taxi ride to one of the best primary jungles located outside of Corcovado National Park.
RIO CLARO WATERFALLS TOUR
After about an hour and a half of trekking with your informative guide, the group will arrive at the best of 6 waterfalls in the area. After hiking through the jungle and experiencing the awesome bio-diversity, swimming in the cool water here is simply perfect- deep pools carved out over millions of years, surrounded by jungle and volcanic rock jumps. Understanding that few tourists go beyond "Sirena Ranger Station, Cano Island, and Day at the Beach", you can probably paint your own picture of how unspoilt this spot is. The sounds of water crashing and jungle living from all directions is a truly meditative experience.
After the swim, a snack is offered and the group will take another 5 minute walk to where the stream joins the infamous Rio Claro (Clear River). Zip-up life jackets are provided and worn upside down with legs protruding through the arm holes. Picture the jacket's head hole located between your legs and you've got the idea! This fashion statement has 2 functions: a floatation device; and protection for your bum and torso. It is always encouraged to go feet first but the life jacket's protection is convenient in cases where you find yourself mesmerized by the passing jungle canopy above. Eventually the ocean is upon you and you'll find yourself on a spectacular surfing beach. After enjoying this scenic piece of paradise, the group walks the beach trail alongside approximately 10 other beautiful beaches.
Keen to learn Spanish?
Why not use this opportunity to improve your knowledge of Spanish and really get immersed in the local culture during your volunteering placement? We can offer part time Spanish classes at affordable rates. 
TESOL Certification
Want to get certified to Teach English to Speakers of Other Languages?  Just let us know and the local team will arrange for you to complete the qualification in conjunction with your volunteering placement.  
Learn to Surf and Yoga classes are also available.